We may earn money or products from the companies mentioned in this post.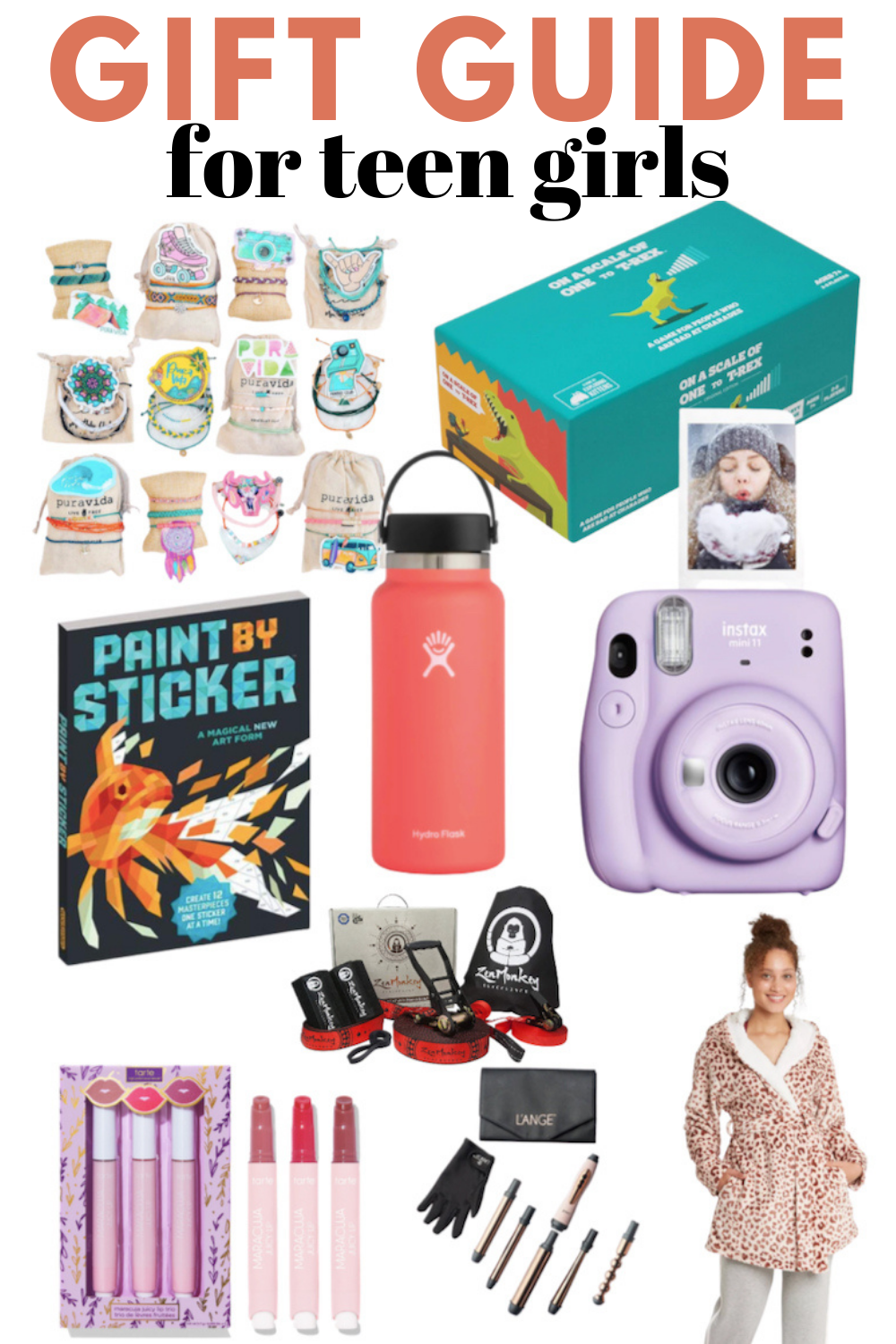 3-month Subscription to Pura Vida Bracelet Club – I love giving gifts that continue to give even after the holidays. Teens will love the 3-month Bracelet Subscription for Pura Vida and you will love the price! It's only $33 for all three months! Each month they will receive 3 exclusive bracelets every month ($45+ value!) and an exclusive monthly sticker. We have gifted this to my daughter before and she absolutely loved it! They also have a monthly option for $14.95 or a yearly option as well. You will need to remember to cancel the membership if you only want to opt for a certain amount of time.
Fuji Instax Mini 9 Instant Camera – If you have a teen that loves taking photos the Fuji Instax Mini 9 Instant Camera is the perfect gift! There is even a bundle option that comes with everything your teen needs to turn their fun photos into lasting memories! There is also a nifty carrying case which makes it easy to take the camera with them on the go.
Hydro Flask Water Bottle – I think water bottles make great gifts for everyone and especially the teens on your list. I highly recommend the Hydro Flask Wide Mouth 32 oz. water bottle. It's big enough to hold the right amount of liquid to keep them hydrated all day long. Hydro Flask keeps drinks cold for up to 24 hours, while hot drinks will stay nice and toasty up to 12 hours.
Tarte Maracuja Juicy Lip Trio – This fun Tarte Maracuja Juicy Lip Trio will give them a hint of color with a ton of moisturizers. These lip balms are filled with 10+ antioxidant-rich fruits to smooth & nourish. The kit also offers some big savings over buying them individually.
Slackline Kit – Have a teen that loves the outdoors and adventures? I highly recommend the ZenMonkey Slackline Kit. It will give your teen hours of fun outdoors.
LED Photo Clip String Lights – There is nothing more relaxing that chilling in a room filled with twinkle lights. These LED Photo Clip String Lights are so pretty and will bring a magical vibe to their room. Plus, these are very inexpensive if you are looking for something that doesn't cost a ton to gift a teen.
Colsie Cozy Dorm Robe – The cute Colsie Cozy Dorm Robe has a ton of amazing reviews and would easily be loved by any teen. You can choose from a solid grey color or a fun animal print.
L'ange Le Cinq Curling Wand Set In Blush – This L'ange Le Cinq Curling Wand Set includes every type of wand they will want or need for their hair. Plus, it comes in a pretty blush color and has a storage and travel case too.
On a Scale of One to T-Rex – We got together with a bunch of teens (at the beginning of the year, we're being safe) and they all had a blast playing the On a Scale of One to T-Rex game. It never fails, any game I dislike teens love. I dislike this one very much! The teens had a blast playing it though! For the record, I'm also not a fan of Apples to Apples and teens seem to love that one too.
Harry Potter from Pottery Barn Teen – Have a teenager that is a huge Harry Potter fan? I can almost guarantee they will love anything from the Harry Potter Pottery Barn Teen collection. There is so much to love!
Books – I love gifting books for the holidays! Here are a few titles that you teen might enjoy:
Olive and June Nail Polish Set – Both my daughter and I love the Olive and June nail polish brand. The polish lasts super long when used with their top coat. They have fun kits you can choose from and they currently have a sale right now. Save 25% on everything with the code MAGIC25, you'll also get free shipping when you spend $20.
Scrunchies – I love it when items that were super popular when I was younger come back as a fashion trend! Scrunchies are back and teens are loving them. They can never have enough scrunchies!