We may earn money or products from the companies mentioned in this post.
Here is a peek at some of the new items, coupon savings, and markdowns you can find at Costco in February. A new Costco coupon book was released and the coupon savings are valid through February 26th. Keep in mind that Costco prices may vary a little by region.
Here are a couple of Costco tips for you: If an item ends in 7, it is Costco's version of a clearance item. Also, if you notice an asterisk in the top right hand corner of the sign with the price, that means it is a seasonal item and will not be stocked again (it may come back next year, but it won't be re-stocked after the current supply is depleted).
New Items

There is a lot of furniture at Costco right now and this Universal Broadmoore Vanity set with Stool is $879.99.

We're seeing lots of items for spring at Costco right now. This Yardistry Greenhouse is $1389.99.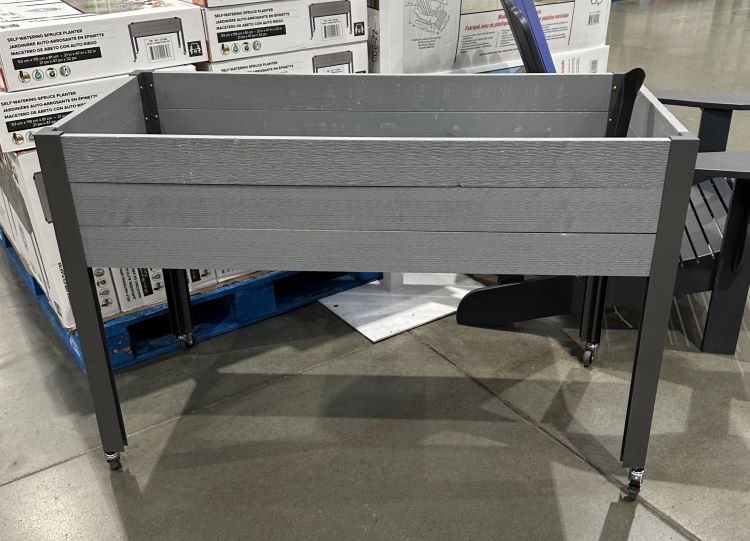 This Cedarcraft Spruce Self Watering Planter is $149.99.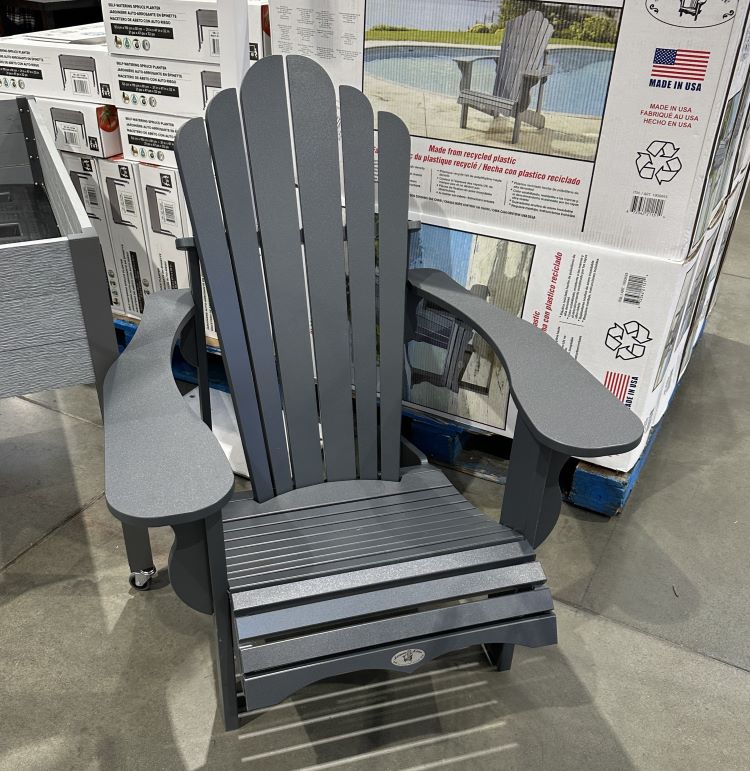 These are back! They pop up every year, get the Leisure Lane Adirondack Chair for $139.99.

These huge Ceramic Planters are $49.99.

Ooh! I really like these! Get a 2-pack of Tommy Bahama Solar Spotlights for $34.99.

Costco has a 4-pack of LifeStraw Personal Water Filters for $49.99.

HUGE kitchen organizational set. This set of 18 iDesign Kitchen & Pantry Storage Bins is $114.99. You are getting 18 pieces, so that works out to $6.39 each. If you are just getting started with organization this would be a great set.


Oh my gosh! How ute are these Pyrex Disney 100th Year 8-Piece Food Storage Sets? They are priced at $17.99.

2-pack of USA XL Baking Pans $23.99. This is a great brand! I love the extra big size, I think I'm going to pick these up next time I head to Costco. I regret not buying them when I first saw them.

Get a 2-pack of Youth Kids Beach Towels for $16.99. They have several great designs.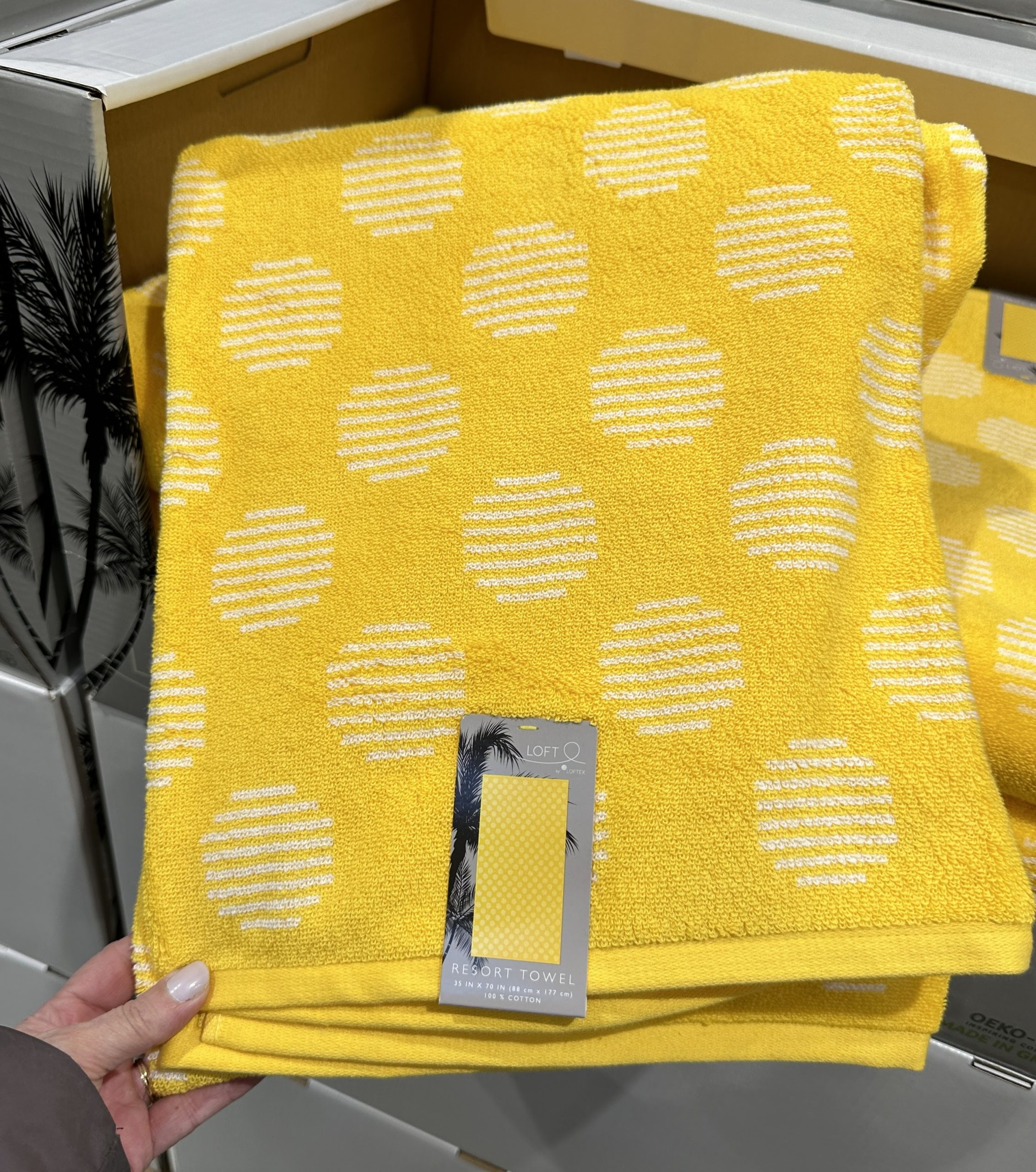 These Loft Resort Towels are priced at $11.49.

Get a HUGE All Occasion Gift Wrap Kit for $59.99. This includes 48 pieces.

Kristin Ess The One Signature Shampoo & Conditioner pack is $29.99.

These are fun for Valentine's Day, get Heart Shaped Macarons for $11.99.

Here's something new! Sun Tropics Organic Guava Coco Rolls for $8.99.

I love these, so I was excited to see Darrell Lea Soft Australian Licorice for $6.99.

New pizza! I'm a huge fan of arugula, get a 3-pack of Organic Arugula Pizza for $15.49.

These Utz Classic Dill Pickles Potato Chips sound yummy, they are $4.49.

I'm loving that Costco is carrying for of the salad kits in 2-packs instead of one huge bag. This 2-pack Green Goddess Chopped Salad Kit is $7.99. I don't think this is a huge savings over grocery stores, but if it saves me an extra trip to another store I'm all for it.
Monthly Savings

Who's ready for travel? I am! If you are in need of luggage, this Samsonite 2-Piece Hard Luggage Set is on sale for $169.99 (reg $219.99). Save $50.

Eddie Bauer Men's Zip-up Hoodie is on sale for $15.99 (reg $20.49). Save $4.50.

These Eddie Bauer Men's Joggers or on sale for $11.99 (reg $14.99). Save $3.

Get the Mr. Clean Variety Pack (11-count) for $7.99 (reg $10.99). Save $3.

Get a 3-Pack of Olay Body Wash for $11.49 (reg $15.99). Save $4.50.

Creative Snacks Co. Strawberry & Yogurt Pretzels are on sale for $5.49 (reg $7.99). Save $2.50. These would be fun on a Valentine themed charcuterie board.

Angie's Boom Chicka Pop Kettle Corn is on sale for $4.09 (reg $6.39). Save $2.30.

Kevin's Natural Korean BBQ Style Beef is on sale for $14.99 (reg $19.99). Save $5. We love the Kevin's products for quick and easy meals. They are really good!

Get Best Foods Real Mayonnaise on sale for $6.99 (reg $9.99). Save $3.
Markdowns

Pendleton Sherpa King Size Blanket $24.97.

Pendleton Sherpa Queen Size Blanket $19.97.

Head Women's Gloves were marked down to only $5 at my store.

These Puma Sunglasses were marked down to $19.97.

I found a 3-pack of Cremo Coconut Mango Shave Cream for $7.97.

Wet Brush & Goody Hair sets were marked down to only $5. These would be great as an Easter basket stuffer!