We may earn money or products from the companies mentioned in this post.
Here is a peek at some of the new items, coupon savings and markdowns you can find at Costco in April. A new Costco coupon book was released and the coupon savings are valid through May 8th. Keep in mind that Costco prices may vary a little by region.

Here are couple of Costco tips for you: If an item ends in 7, it is Costco's version of a clearance item. Also, if you notice an asterisk in the top right hand corner of the sign with the price, that means it is a seasonal item and will not be stocked again (it may come back next year, but it won't be re-stocked after the current supply is depleted).
New Items

The Cedarcraft Spruce Self Watering Planter is super cool and something I would love to own. Unfortunately the $139.99 price tag will prevent me from owning one.

There are lots of fun new things for summer. You can get aTommy Bahama 5-position Backpack Beach Chair for $42.99.

The Hidden Wild Double Travel Hammock is priced at $25.99.

The Bestway Splash pad would be great for some summer fun for the kiddos. It's $25.99.

Even more fun for the kids! Grab a 420-count pack of Bunch O Balloons Water Balloons for $22.99.

Get a Supersized Deluxe Nylon Kite for $16.99.

Here is another fun item for summer! This 18-piece sand bucket with accessories is $17.49.

Here's something I haven't seen before! This 6-Piece Taco Set is priced at $19.49.

How fun is this 2-pack of Tramonita Cast Iron Fajita Pans for $29.99. This would be fun for a dinner date night at home.

There is a new Air Purifying Fan from LG, it's a pricey one though, it's $549.99.

Grab a pair of Ladies Skechers Sandals for $19.99. These look a lot like Birks but without the high price tag.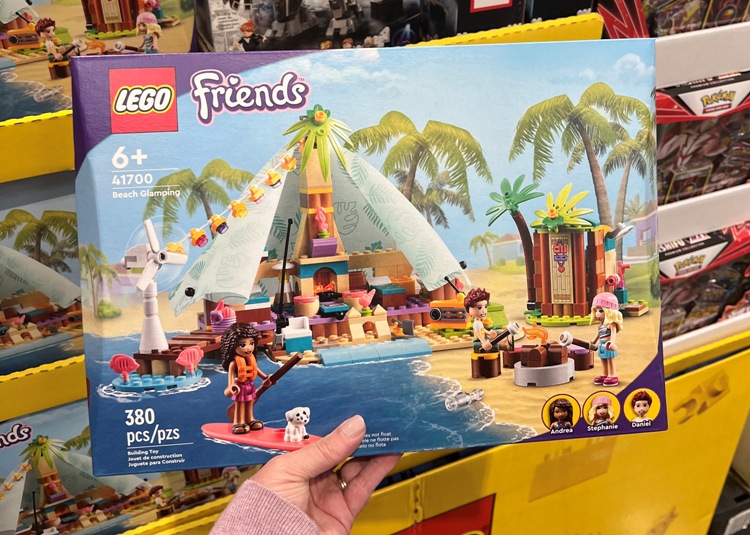 New LEGO sets have popped up. You can get the Friends Beach Glamping Set for $29.99. There is also an Iron Man and City Beach set too.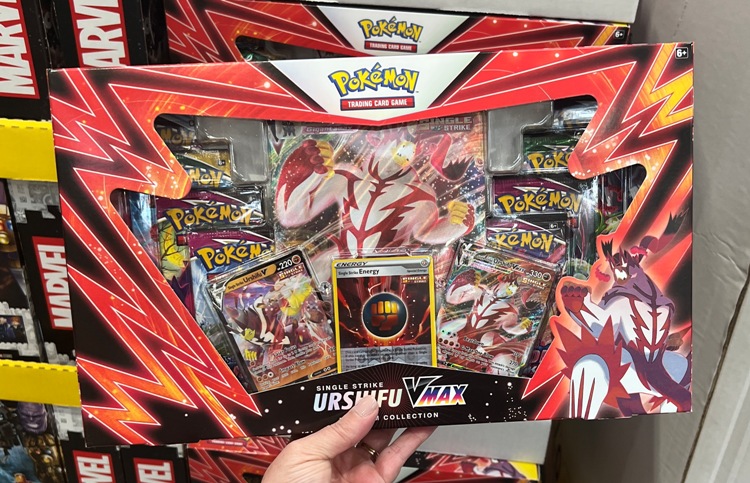 Pick up the Pokemon Urshifu Vmax Collection for $29.99.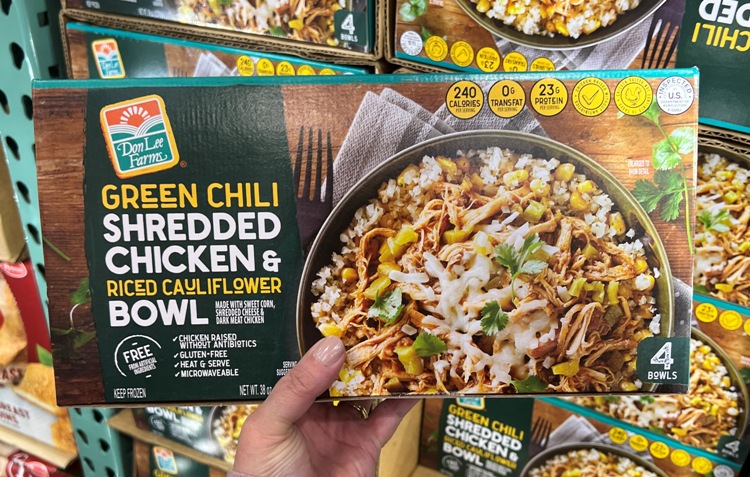 This Green Chili Shredded Chicken & Riced Cauliflower Bowl is new. It looks really good and I'm not even a big fan of riced cauliflower. This sells for $12.89.

Have you tried these Nuggs Plant Based Chicken Nuggets? They sell for $9.99.

These look delicious! These Strawberry Mini Cakes are priced at $6.99.

If you are a fan of lemon, you might enjoy these Lemon Cream Covered Pretzels for $7.99.

This big box of Godiva Ganache Filled Chocolate Chip Cookies is brand new and priced at $14.99. You back them at home.
Monthly Savings

You can grab a 2-pack of Eddie Bauer men's graphic tees for $11.99 ($3 savings).

Score a 2-pack of men's performance shorts for only $16.99.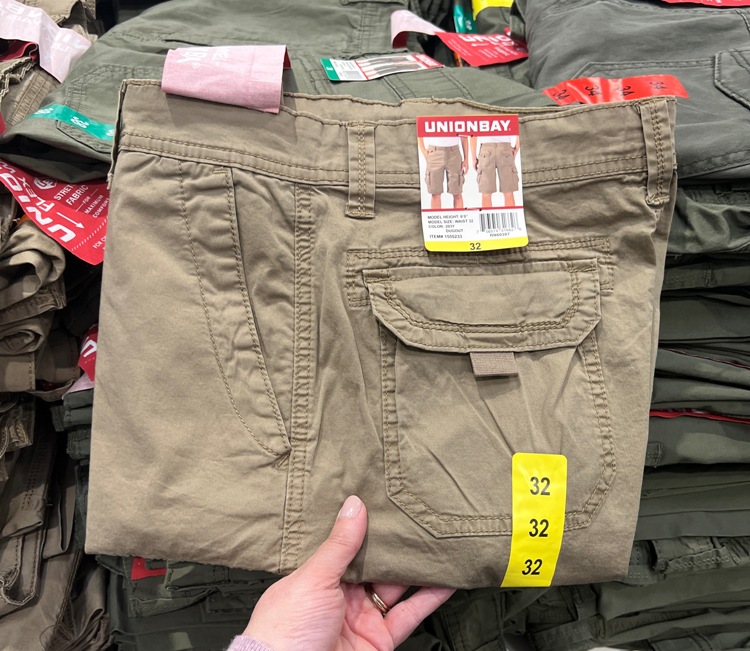 Grab a pair of Men's Unionbay Cargo Shorts for $12.99 (reg $16.99).

You can save $6 on a pair of men's jeans and get these for $13.99 (reg $19.99). There are lots of deals on men's clothes this month!

The Carole Hochman 4-Piece Pajamas set is only $15.99 after the $4 savings.

You can save $5 on the Snapware Pure Pyrex Glass 18-Piece Food Storage set, you'll pay $19.99 (reg $24.99).

Save $2.00 on a bag of Miracle Gro Organic Choice Potting Mix and pay only $7.99.

You can save $5.40 on a big tub of Tide Pods and and get this for $20.99.

The 2-pack of Bounce Dryer Sheets are $8.79 after you save $2.20 with the instant savings.

You can pick up the highly rated Revlon One-Step Volumizer and Hair Dryer for $29.99 (reg $44.99). We own this and love it. This is a spectacular price!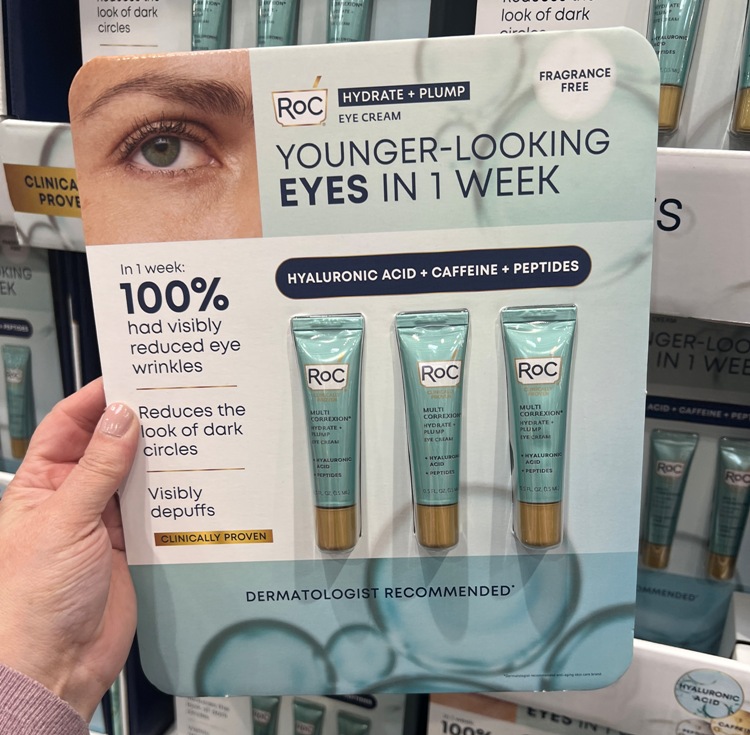 Save $12 on a 3-pack of ROC Eye Cream and get them for $27.99 (reg $39.99). I noticed a single tube sells at Ulta for $24, so this really is a super deal!

Get this big pack of Lubriderem Daily Moisturizing Lotion for only $9.49 (reg $13.49).

You can get a 3-pack of Olay Body Wash for $10.99 (reg $14.99).

Grab a big bottle of Pantene Moisturizing shampoo or conditioner for $7.99 (save $3). Is shampoo something you buy at Costco very often or do you stick with stores like Target or Walgreens?

The 2-pack of Coppertone Sunscreen is $10.49 with the $4 instant savings.

The Kind Nut Bar Variety Pack is only $13.99, you save $5.40 at checkout.

Get a jar of Mateo's Salsa for only $4.49, you'll save $1.50 instantly. If you've tried this brand before, I'd love to hear your thoughts!

2-pack of Jif Peanut Butter is priced at $7.59 after the $2.40 instant savings.

Grab a 32-pack of Yoplait GoGurt for $4.49 after you save $3.20 at checkout.

You can get Mini Babybel cheese for $8.49 with the $4.30 instant savings. This is a staple at our house and I was thrilled to see it on sale this month!
Markdowns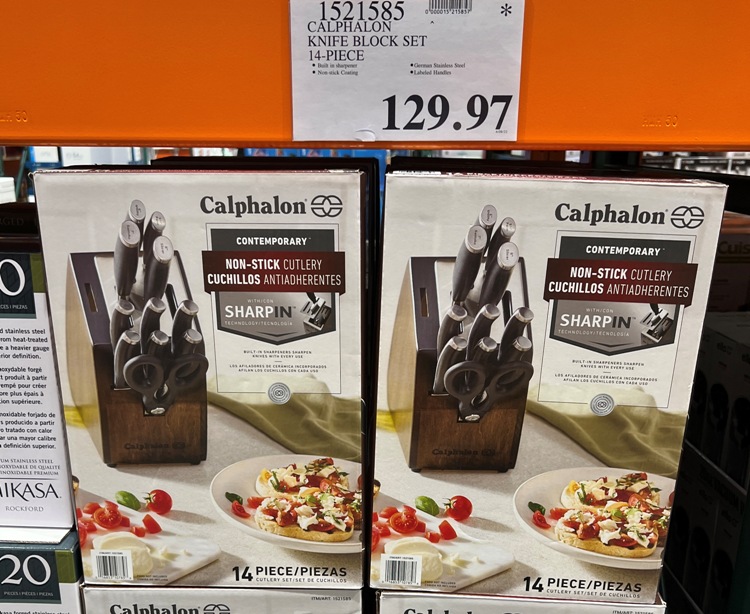 This Calphalon 14-piece Cutlery knife block set is marked down to $129.97.

This Ladies Rain Slicker was marked down to only $8. What a steal!

I found a Ladies Pullover Sweatshirt marked down to only $7. I'm finding I am buying more of my clothing from Costco than I used to.

I found a great deal on men's Champion Sweatshirts they were marked down to only $8.

There is a nice markdown on the 3-piece Pendleton Towel set, it's only $16.97.

I found a 2-pack of Honest Bubble Bath marked down to $9.97.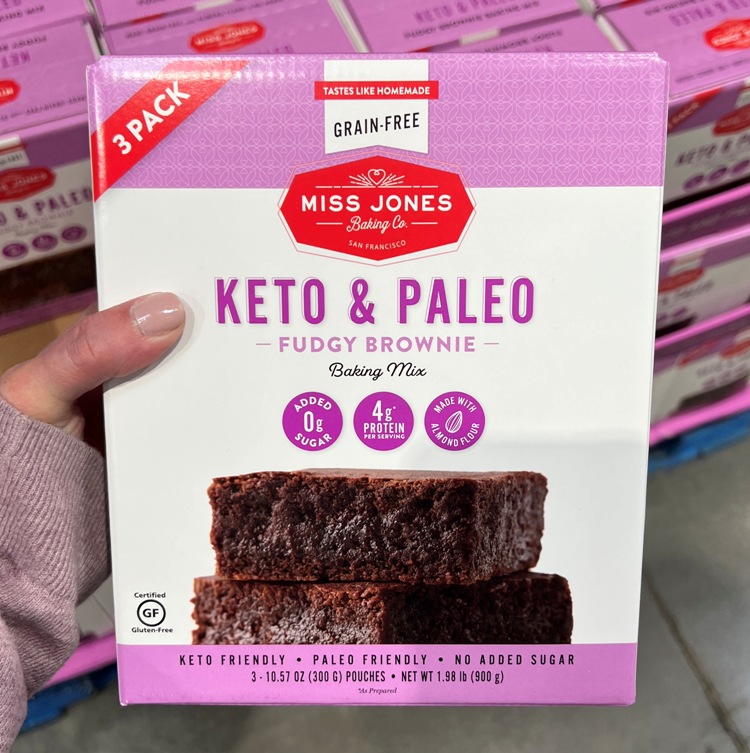 Lastly, the Miss Jones Keto & Paleo Fudgy Brownie Baking Mix was markdown to $6.97.