We may earn money or products from the companies mentioned in this post.

Sometimes you want a cookie that's different than the classic chocolate chip (although that's not often at our house) and these Snickerdoodle Cookies are the perfect option! I love the cinnamon & sugar flavor of these cookies.
Snickerdoodle Cookies
3 cups flour
2 tsp cream of tartar
1 tsp baking soda
1 1/2 tsp ground cinnamon
1/2 tsp salt
1 cup unsalted butter, softened
1 1/3 cup sugar
1 egg +1 egg yolk
2 tsp vanilla
Topping
1/3 cup sugar
1 tsp cinnamon
Preheat oven to 375, line baking sheet with parchment paper or use silicone baking mat. Set aside. Mix together topping sugar and cinnamon in small bowl and set aside for later.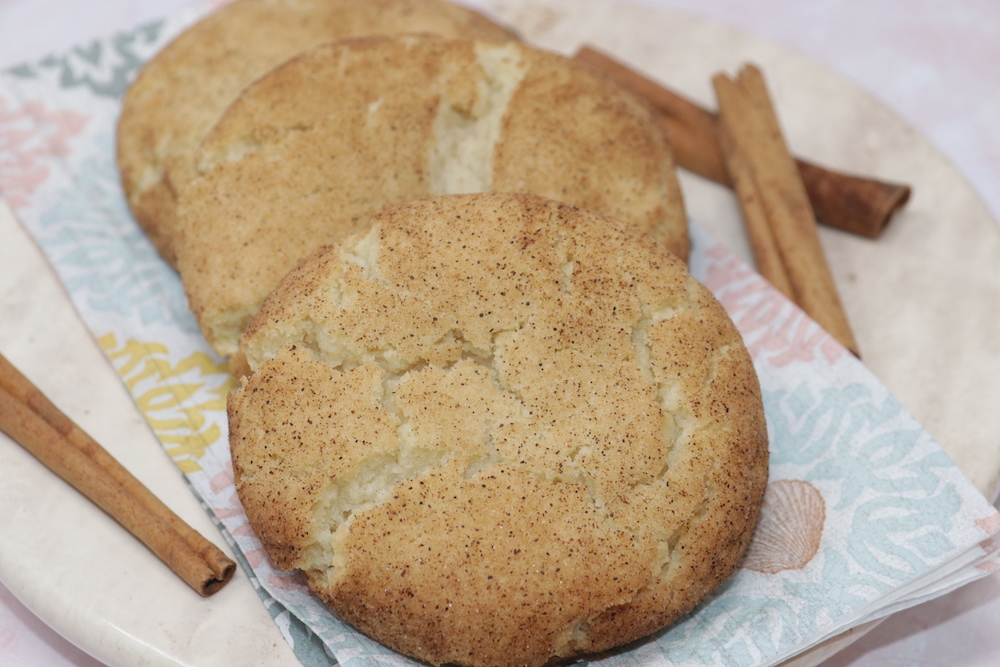 Add together in medium bowl flour, cream of tartar, baking soda, cinnamon and salt. Set aside.

In large mixing bowl, add butter and sugar and mix on high speed until smooth. Add vanilla, egg, and egg yolk then beat & make sure to scrape the sides of the bowl with the spatula so all ingredients are mixed in. On low speed slowly add the dry ingredients to butter mixture. Dough will be pretty thick.

Roll dough into ball, a small cookie scoop is the perfect size. (1.5 Tbsp). Roll each ball into cinnamon and sugar. Arrange 3 inches apart on baking sheet cook and for 10 minutes. The cookies will be puffy and soft, when they are still warm press them down with a back of spatula to help flatten them a bit. Allow cookies to cool on the baking sheet for 10 minutes then transfer to cooling rack. Enjoy!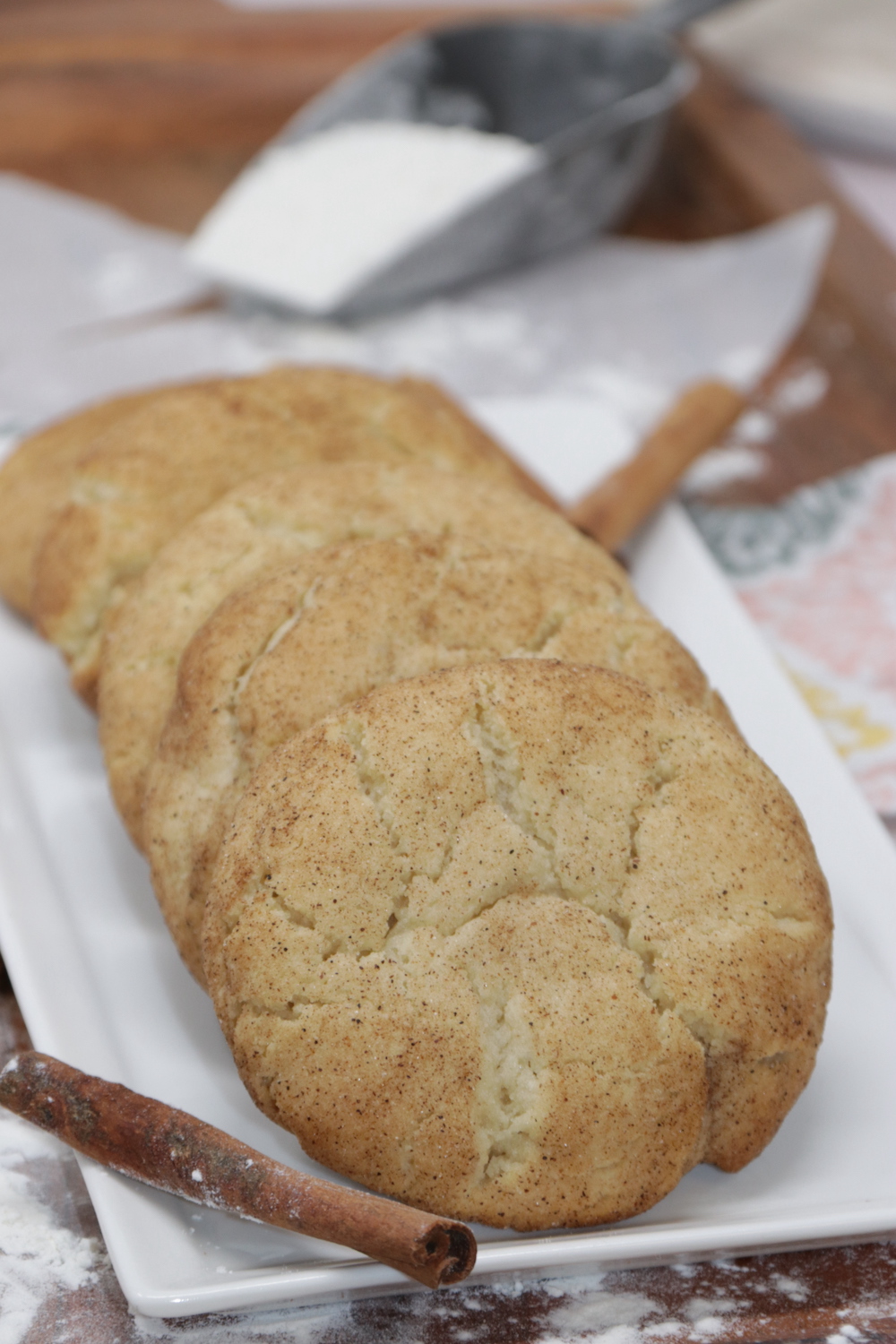 Print

---
Description
These Snickerdoodle Cookies make a great alternative to the classic Chocolate Chip Cookie!
---
3 cups

flour

2 tsp

cream of tartar

1 tsp

baking soda

1 1/2 tsp

ground cinnamon

1/2 tsp

salt

1 cup

unsalted butter, softened

1 1/3 cup

sugar

1

egg +1 egg yolk

2 tsp

vanilla
Topping
1/3 cup

sugar

1 tsp

cinnamon
---
Instructions
Preheat oven to 375
line baking sheet with parchment paper or use silicone baking mat (set aside)
Mix together topping sugar and cinnamon in small bowl and set aside for later
Add together in medium bowl flour, cream of tartar, baking soda, cinnamon and salt (set aside)
In large mixing bowl, add butter and sugar and mix on high speed until smooth
Add vanilla, egg, and egg yolk then beat & make sure to scrape the sides of the bowl with the spatula so all ingredients are mixed in
On low speed slowly add the dry ingredients to butter mixture (dough will be pretty thick)
Roll dough into ball, a small cookie scoop is the perfect size. (1.5 Tbsp)
Roll each ball into cinnamon and sugar
Arrange 3 inches apart on baking sheet cook and for 10 minutes
The cookies will be puffy and soft, when they are still warm press them down with a back of spatula to help flatten them a bit
Allow cookies to cool on the baking sheet for 10 minutes then transfer to cooling rack
---