We may earn money or products from the companies mentioned in this post.

This is a fun recipe that is sure to make all the kids in your house happy!
Cheesy Chicken Fritters
Recipe found at Craving Home Cooked
1 1/2 pound of chicken breast
2 eggs
1/3 cup flour
1 cup mozzarella cheese
1/3 cup sour cream
1/2 cup parmesan cheese shredded
2 green onions, finely chopped
2 TBSP fresh dill, finely chopped
1/2 tsp garlic powder
1 tsp salt (or to taste)
1/2 tsp pepper (or to taste)
2 TBSP olive oil (for frying)

Prep chicken by cutting chicken into 1/4 inch pieces, and set aside.

In medium bowl combine eggs, flour, cheeses, sour cream, green onions, dill, garlic powder, salt and pepper. Stir until combined. Add chicken and mix in well.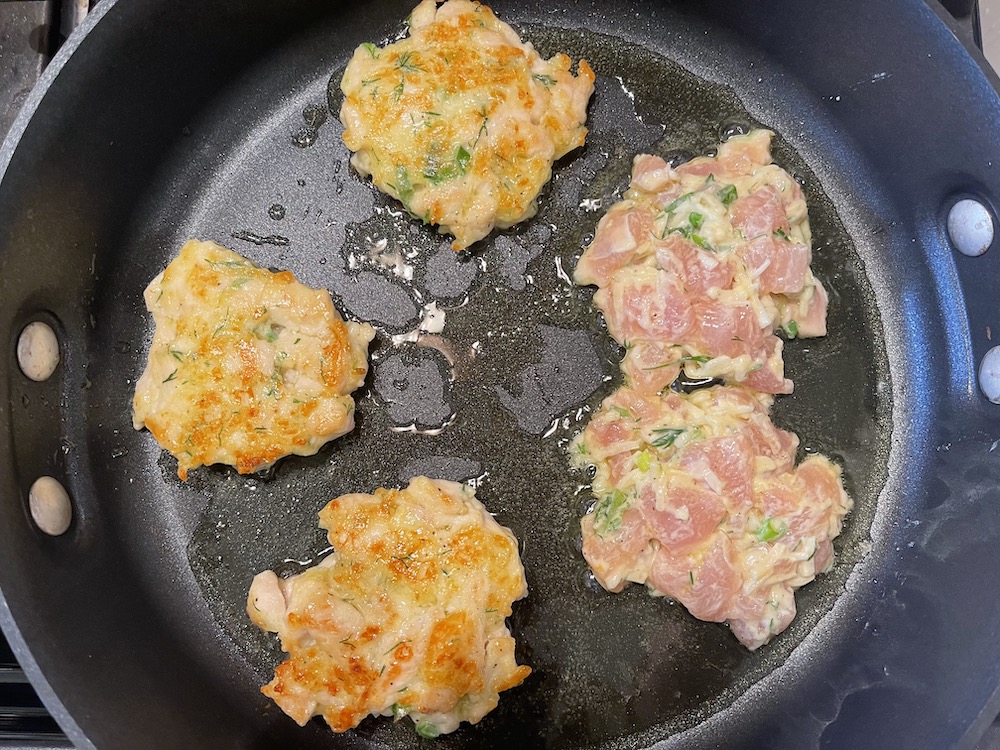 To cook fritters, add 1 TBSP of olive oil into large frying pan. Over Med/low heat, use an ice cream scoop to scoop chicken fritter mixture and drop into frying pan. Slightly flatten.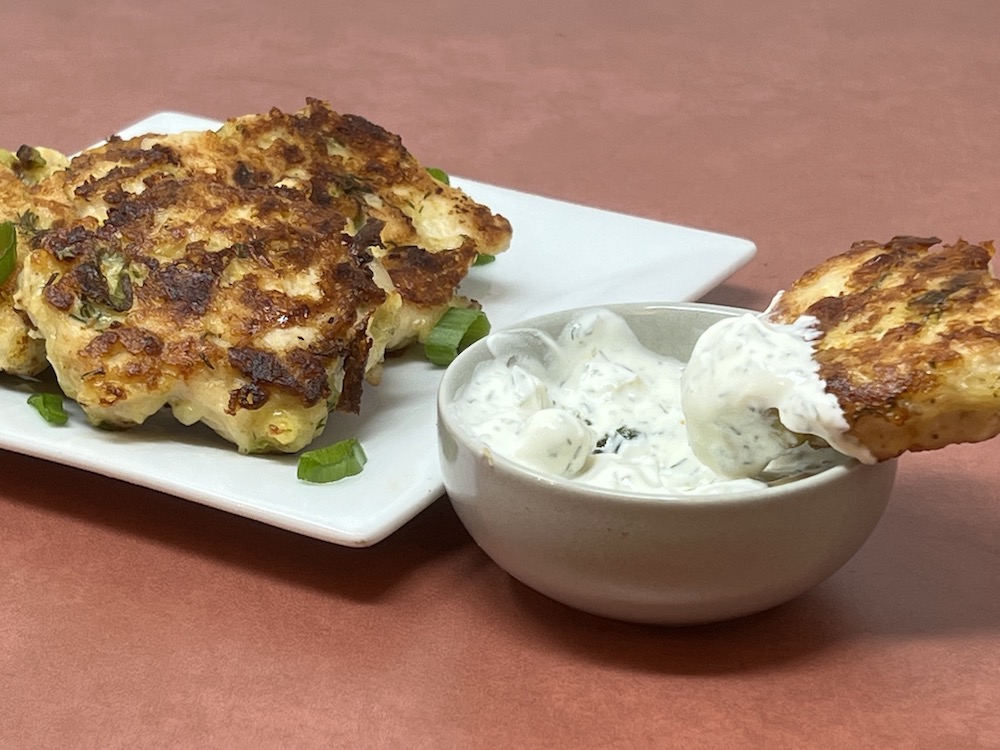 Cook on first side for 3 to 4 minutes, flip and cook the other side for another 3 minutes or until golden brown. Transfer to paper towels and continue until all fritters are cooked. Add more olive oil as needed for frying,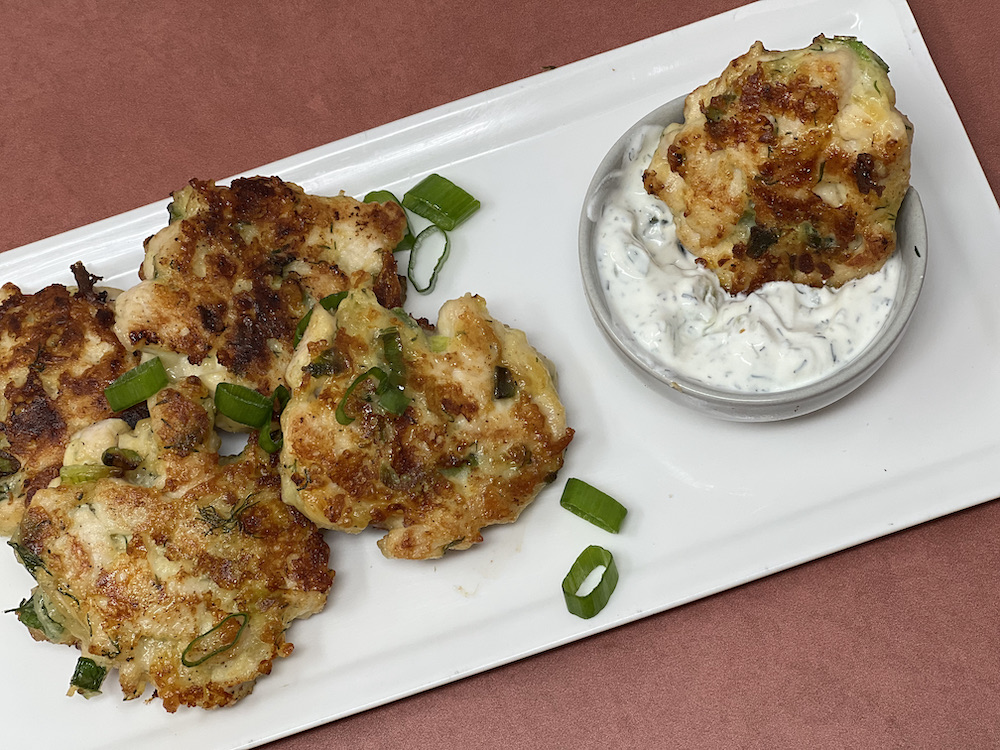 Serve with dip of your choice. I really like tzatziki, but other great options are ranch and sour cream. The left overs can be reheated in the oven at 375 for 15 minutes.

Print

---
Description
These Cheesy Chicken Fritters are sure to be a crowd pleaser, including kids!
---
1 1/2

pound of chicken breast

2

eggs

1/3 cup

flour

1 cup

mozzarella cheese

1/3 cup

sour cream

1/2 cup

parmesan cheese shredded

2

green onions, finely chopped

2 TBSP

fresh dill, finely chopped

1/2 tsp

garlic powder

1 tsp

salt (or to taste)

1/2 tsp

pepper (or to taste)

2 TBSP

olive oil (for frying)
---
Instructions
Prep chicken by cutting chicken into 1/4 inch pieces, and set aside
In medium bowl combine eggs, flour, cheeses, sour cream, green onions, dill, garlic powder, salt and pepper
Stir until combined. Add chicken and mix in well
To cook fritters, add 1 TBSP of olive oil into large frying pan
Over Med/low heat, use an ice cream scoop to scoop chicken fritter mixture and drop into frying pan
Slightly flatten
Cook on first side for 3 to 4 minutes
flip and cook the other side for another 3 minutes or until golden brown
Transfer to paper towels and continue until all fritters are cooked
Add more olive oil as needed for frying
Serve with dip of your choice
---
Notes
For the dip, I really like tzatziki, but other great options are ranch and sour cream
The left overs can be reheated in the oven at 375 for 15 minutes