We may earn money or products from the companies mentioned in this post.
Here is a peek at some of the new items, coupon savings and markdowns you can find at Costco in March. A new Costco coupon book was released and the coupon savings are valid through April 3rd. Keep in mind that Costco prices may vary a little by region.

Here are couple of Costco tips for you: If an item ends in 7, it is Costco's version of a clearance item. Also, if you notice an asterisk in the top right hand corner of the sign with the price, that means it is a seasonal item and will not be stocked again (it may come back next year, but it won't be re-stocked after the current supply is depleted).
New Items

There are some great furniture pieces at Costco right now, I love this Broadmoore Bookcase for $124.99. Furniture usually shows up in January, but it was late this year. I'm not sure how much longer it will be sticking around.

The popular Melino Chair is back and priced at $57.99. I love this look of this!

You can get the Hot Shot Wood Burning Fire Pit for $299.99. This looks like it would be a fun thing to own.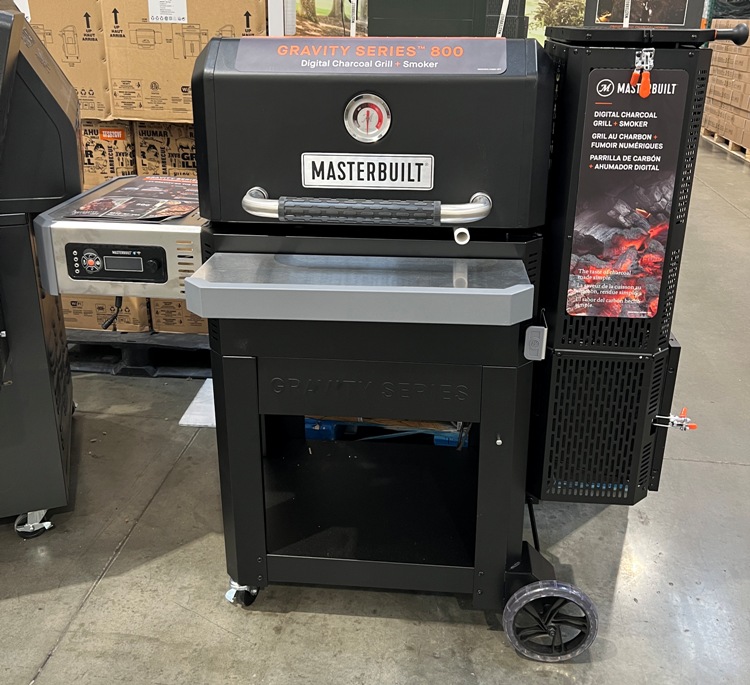 The Masterbuilt Digital Charcoal Grill & Smoker is new at Costco and priced at $649.99. I'm assuming this is similar to a Traeger grill.

Summer is coming!! The Body Glove Inflatable Stand-up Paddle board is priced at $399.99. We bought a couple of these at Christmas time and we can't wait to use them this summer.

Every year Costco brings in a new Wind Spinner, this one is $42.99.

I love this set of 3 Wire Storage Baskets for $18.99.

This 2-Pack of High Sierra Stainless Steel Tumblers are $18.99.

How cool is this Whiskware Star Wars Snacking container Set? It's perfect for your little Star Wars fan. It's priced at $19.99.

There is also a Star Wars Mandalorian version.

This set of 3 Bellevue Ceramic Candles are so pretty and they are priced great at $19.99.

Get a 2-pack of Men's Eddie Bauier T-Shirts for $14.99. There are several different styles.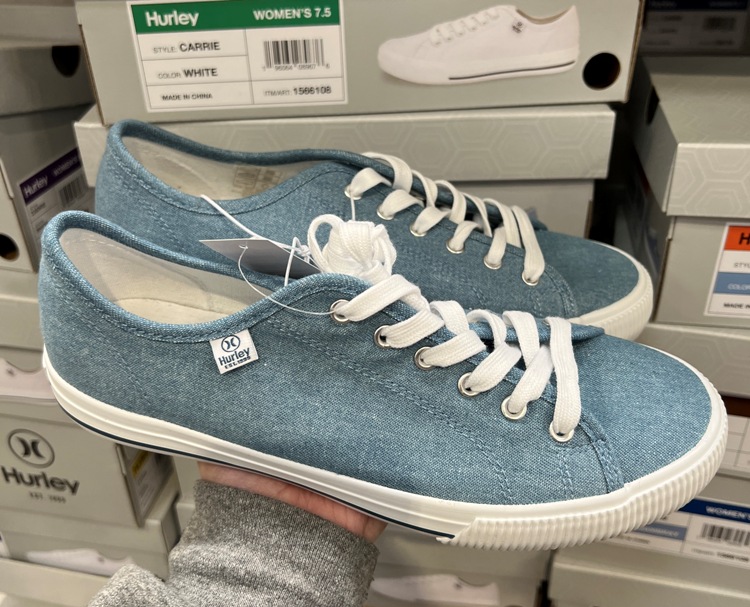 You can pick up a pair of Hurley Tennis Shoes for $19.99. These come in a couple of different colors.

This is probably one of the coolest LEGO Star Wars sets I have seen in a long time! It's priced at $79.99.

The Step 2 Splash Water Table is $64.99, this was always one of my kids favorite toys when they were little.

More proof summer is just around the corner….water guns! The 2-Pack of Zuru X-Shot Blasters is $21.99.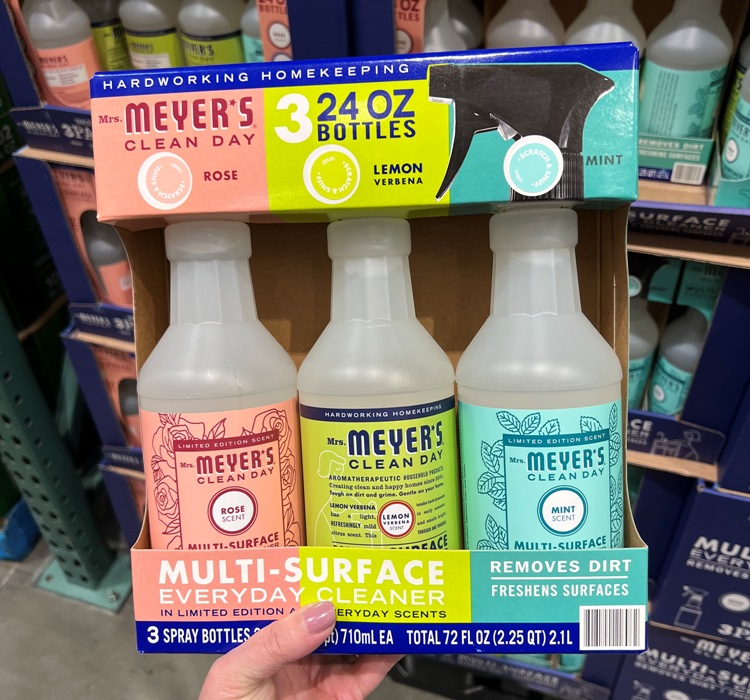 I love Mrs Meyer's! I was thrilled to find thisThe 3-pack of for $13.99.

You can get a ready made Easter Basket at Costco for $19.99.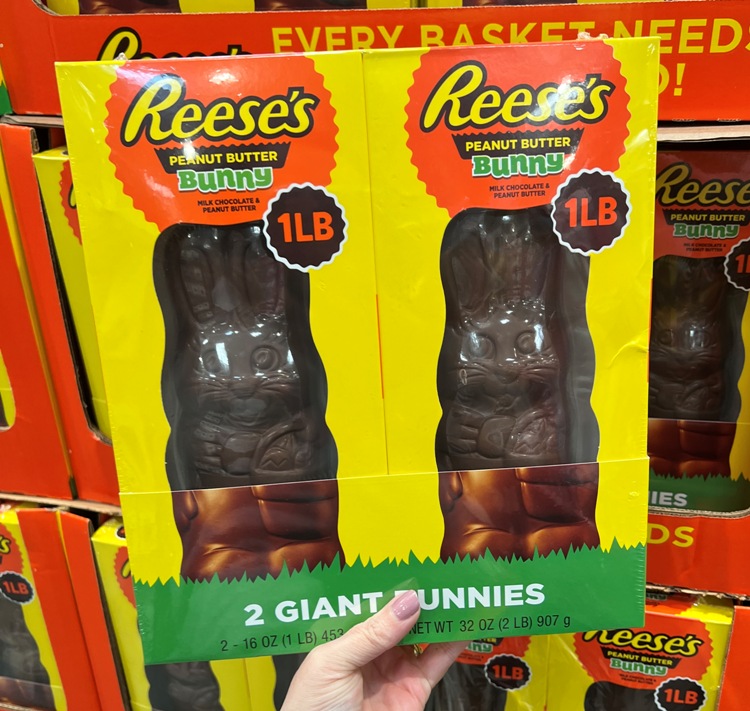 Here are some fun Easter treats for the Reese's fans in your life, get a 2-pack of Giant Reese's Chocolate Bunnies for $16.99.

Grab a big jar of pastel m&m Chocolate Candies for $13.99.

The big jar of Hoody's Peanut Butter Chocolate Mix is $9.39. They have had this before, but it looks like they brought it back. I'm a fan!

Chocolate lovers, you'll want to try the new Death by Chocolate Cake Jars..

Costco now carries Cado Avocado Frozen Dessert packs for $14.99. I haven't had this yet, by my daughter loves the stuff. She said the Chocolate Chip Mint is her fave (Coscto only carries this one flavor).

New burritos in the house and they sound yummy! Get Red's Organic Chicken Cilantro and Lime Burritos for $14.99.

This is perfect for a movie night! Garlic Cheese Pizza Fingers are $9.99 for a 2-pack.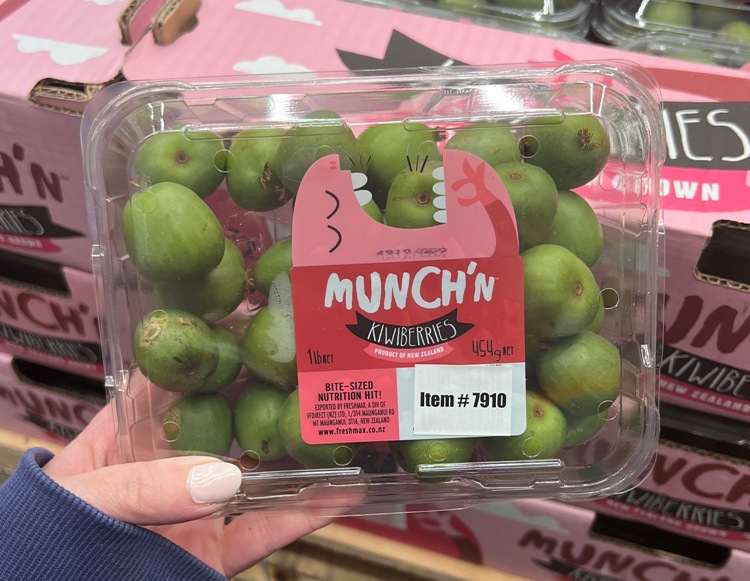 This is something I didn't even know existed, have you tried Kiwi Berries before? They are kind of pricey at $12.99 for the pack.

Pick up a bag of Cinnamon Toast Catalina Crunch Keto Friendly Cereal for $9.99. I've tried this and I really like the flavor and the crunch. This is a super price, because the small bags at the grocery store run $7.99.

Yum! These look amazing! Get a 20-pack of Nature Valley Peanut Butter Wafer Bars for $9.99.
Monthly Savings

You can save $15 on the Ecoxgear EcoEdge Waterproof Bluetooth Speaker and get it for $34.99 (reg $49.99).

There is a great deal on Unionbay Men's Cargo Shorts for $12.99 after you save $4 instantly.

The Fiskars Lopper & Shear Set is priced at $19.99 (reg $24.99) after you save $5.

The Dawn Ultra Platinum Powerwash Dish Cleaner set is on sale for $7.99 after you save $2. So many people are raving about this, have you tried it yet?

Pick up a 3-pack of Banana Boat Sport Sunscreen for $11.99 after you save $5. This is a great price!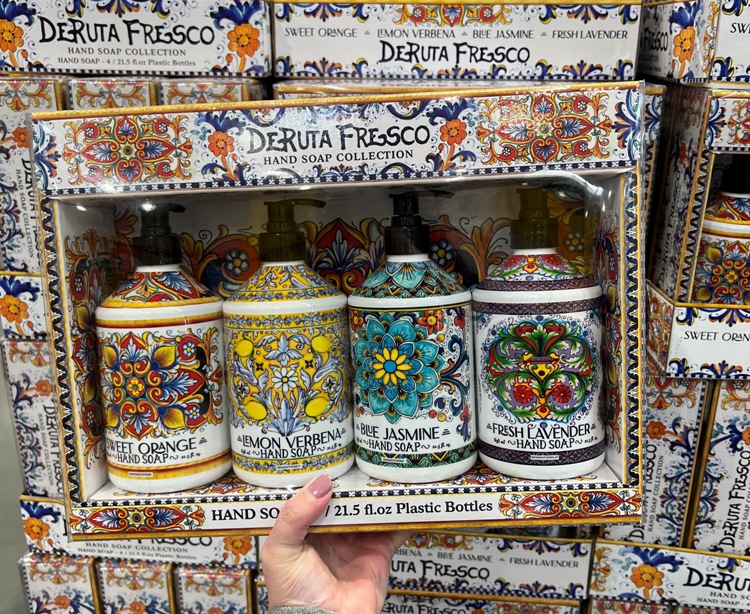 OK, our favorite soaps are back! They did raise the retail price to $12.99, but I have great news! You can save $5 on the 4-Pack of Deruta Fresco Hand Soaps this month and get them for $7.99. I'll be grabbing one of these for sure, I love this soap!

Save $3.50 on a Real Good Foods bacon wrapped stuffed chicken and get this for $10.29. If you are eating low carb this is such a quck and easy meal option, it has only 1g of carbs per serving.

I'll be stocking up on this! This is my favorite spaghetti sauce. Pick up a 2-pack of Rao's Homemade Marinara Sauce for $8.99 when you save $2.80 instantly.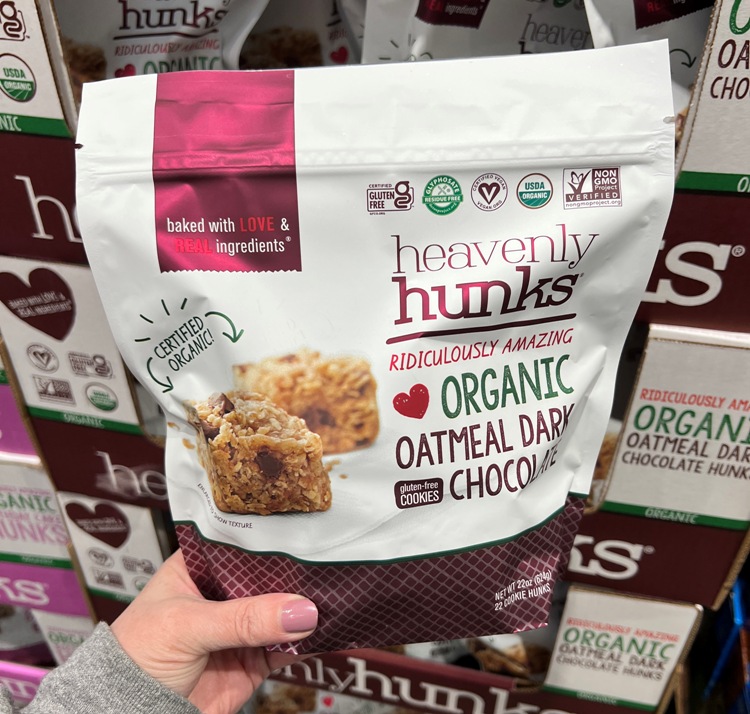 You can get a bag of Heavenly Hunks Organic Oatmeal Dark Chocolate Cookies for $6.99 (save $3). I love these!

Grab a jar of Sanders Dark or Milk Chocolate Sea Salt Caramels for $6.99 after you save $3 at checkout. I really love these, but I don't buy them all that often because I can't stop eating them.

You can pick up a bag of Beyond Meat Plant-Based Patties for $11.89 when you save $4.80.
Markdowns

Check your Costco for toy markdowns, there were quite a few great deals at my store. This Cabbage Patch Kids set was down to only $9. These would be great for Easter baskets!

This Harry Potter doll set was marked down to nearly 50% off and priced at $25.00 (reg $48.99).

The Mikasa 2-Tier Lazy Susan price has dropped down to $19.97 at my store.

I found a Cuisinart Elite Stainless Steel Knife set for $19.97.

This Pendleton 3-piece Towel Set is marked down to $16.97.

I found the Eddie Bauer Men's Lounge Set for only $9.77. I seriously thought about buying a couple sets for the guys in our family for our usual Christmas Eve PJ gifts.

My store had a 2-pack of Eddie Bauer Ladies Lounge Joggers marked down to only $8.77. That's less than $4.50 per jogger!

You can grab a pair of Dr. Scholls Mules for ladies for $9.97.

I found the Hot Tools Ceramic Deep Waver for $19.97.