We may earn money or products from the companies mentioned in this post.
Wayfair is having a Black Friday sale! I love shopping for home products from Wayfair, and I love it even more when they have a big sale. My set of two wire and wood baskets are on sale right now, this is the lowest price they have been in quite awhile. Wayfair has several flash deals that are happening that will change after a few hours. Here is a peek at a few of the highlights.
I love the look of this Delon 1 Light 9.5″ Caged Square Flush Mount. We've been in the middle of remodel projects and I've needed some new lighting and it's been fun to shop for.
This Colston Desk is so pretty. It comes in several different colors and is priced great.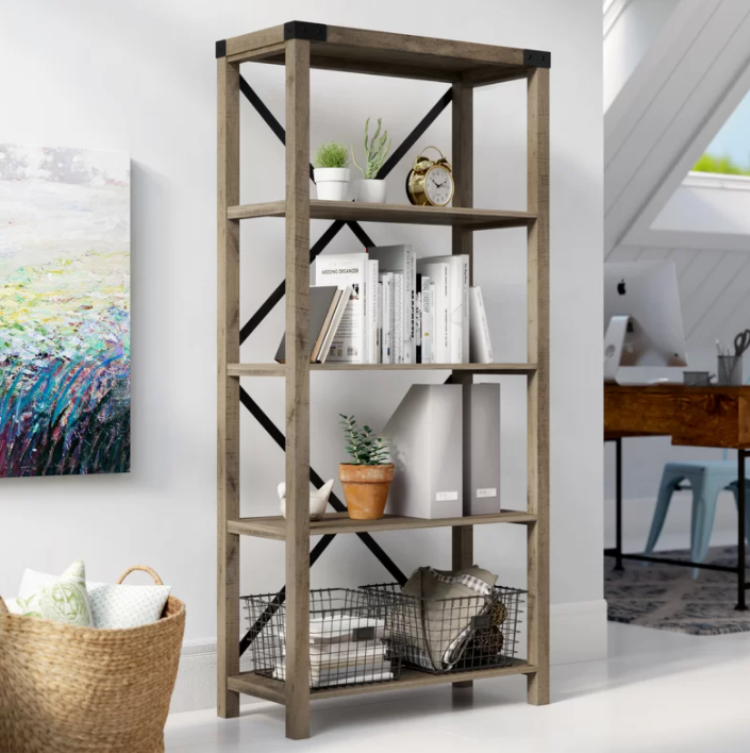 You'll also find a great pric on this Arsenault 64″ H x 30″ W Etagere Bookcase
I bought this Arcadia Dark Gray Area Rug for my dining room. It was a great price!
Here are some more highlights from the this awesome Black Friday sale:
I love this fun Blanket Ladder (5 ft) and it's priced great at only $53.99.
This Cy Upholstered Panel Headboard comes in several colors and is priced great.
The Gardner Bamboo Bath Caddy would make a great gift for someone who likes to relax and unwind in the bath tub.
I think this Scandinavian 3 Piece Kitchen Canister Set is gorgous!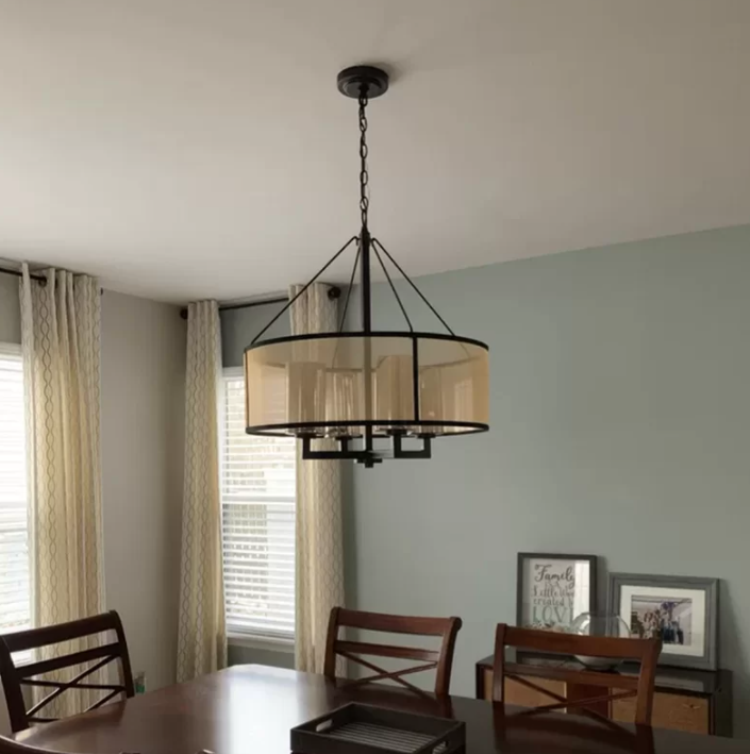 This Sina 4 Light Statement Drum Chandelier is another great lighting options with some big savings.
I love the look of this Shaylee 8 Light Candle Style Empire Chandelier
If you are in need of a Christmas tree, this Pre-lit Slim Fraser Green Fir Artificial Christmas Tree with Clear/White Lights look beautiful.