We may earn money or products from the companies mentioned in this post.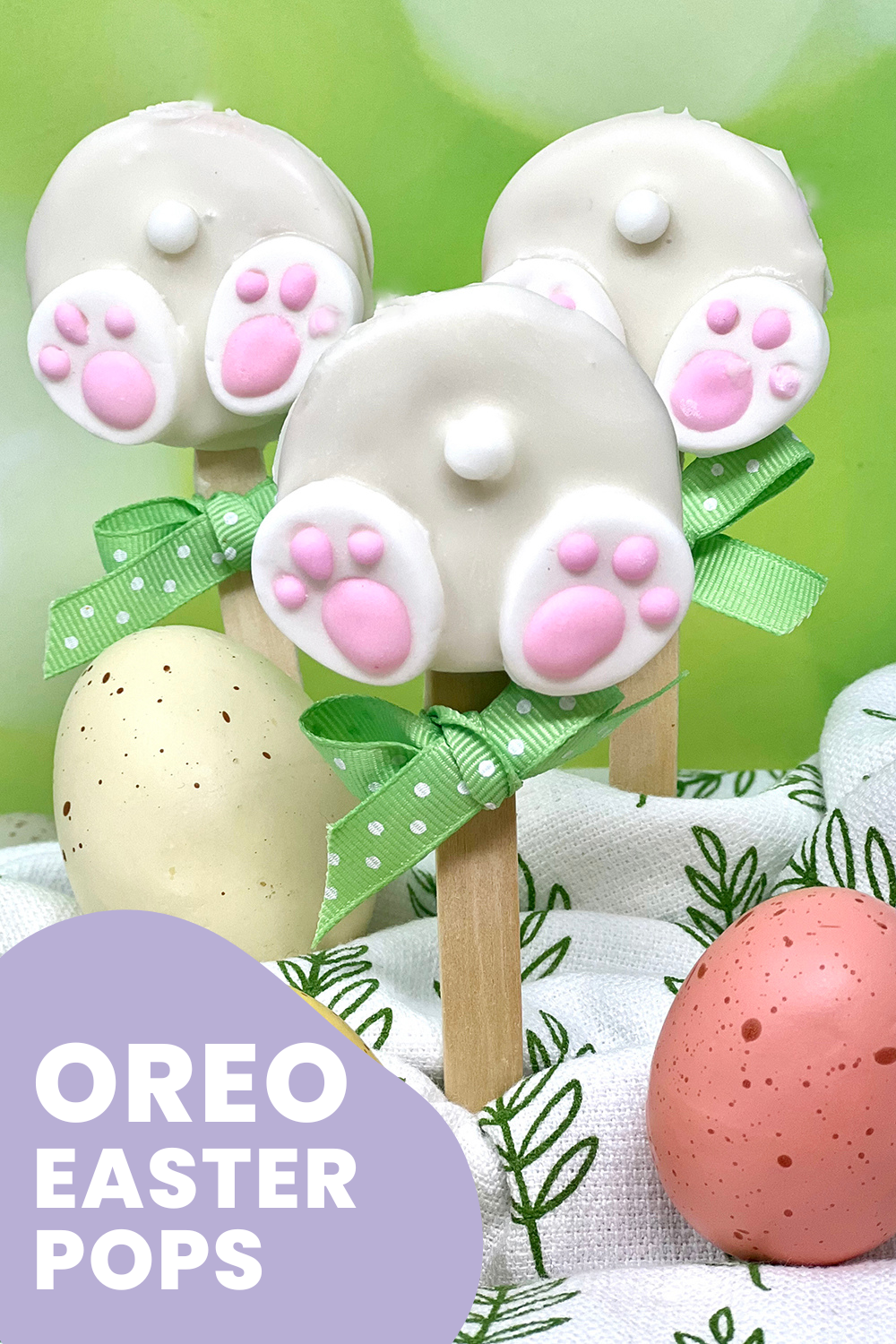 Is there anything cuter than a fluffy bunny tail? How about a chocolate-covered fluffy bunny tail? Yes, I truly believe I have cracked the code: everything is more appealing when dipped in chocolate, this is a scientific fact. These simple Easter treats only require four ingredients and produce the BEST results! They're great for holiday get-togethers or as a creative afternoon snack with kids! If you've got Spring Fever, I highly recommend giving this treat a try!
Update: We realized we put the feet on upside down, when you make yours, make sure the feet are going the correct direction. LOL
Oreo Easter Pops:
Blonde Double Stuff Oreos
Large white sprinkle ball (for tail)
Popsicle stick (preferred over cake pop sticks)

Start by melting the candy melts as directed on the bag. I use the microwave method and cook in 30 second intervals. Be sure to stir in between each interval, until they are melted and smooth.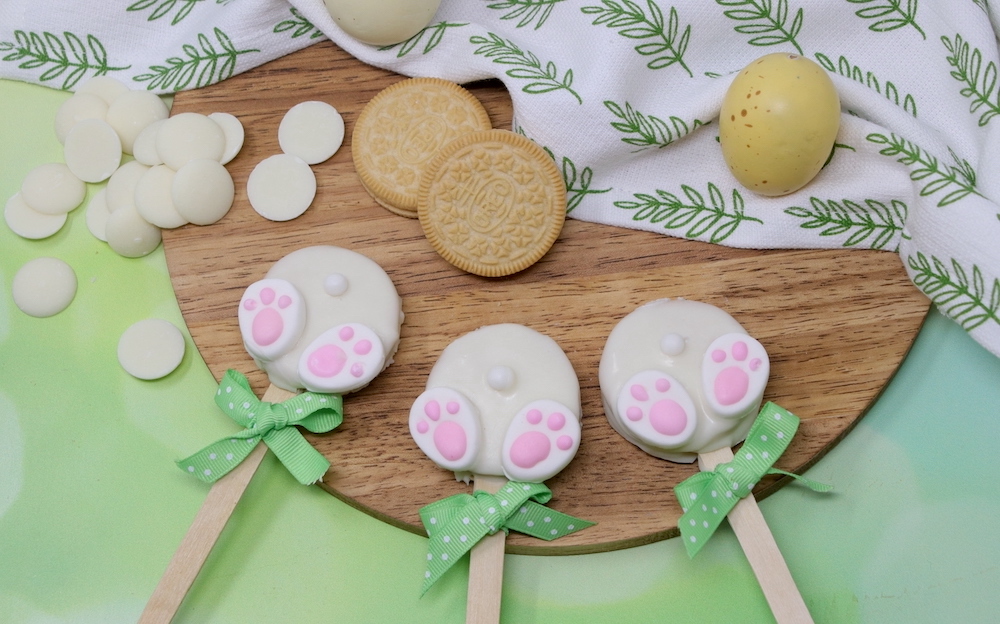 Gently push a popsicle stick between the Oreo and dip it into the melt, coating the entire cookie. Gently tap the cookie on the side of the bowl to remove any excess candy coating.

Place on parchment paper and immediately add the bunny feet and tail. Let set for 30 minutes. Enjoy!
Print
---
Description
These Oreo Easter Pops are super cute and would be fun to make for the holiday!
---
Blonde Double Stuff Oreos
White chocolate candy melts
Wilton Bunny Feet Candy
Large white sprinkle ball (for tail)
Popsicle stick (preferred over cake pop sticks)
---
Instructions
Start by melting the candy melts as directed on the bag
I use the microwave method and cook in 30 second intervals
Be sure to stir in between each interval, until they are melted and smooth
Gently push a popsicle stick between the Oreo and dip it into the melt, coating the entire cookie
Gently tap the cookie on the side of the bowl to remove any excess candy coating
Place on parchment paper and immediately add the bunny feet and tail
Let set for 30 minutes
---