We may earn money or products from the companies mentioned in this post.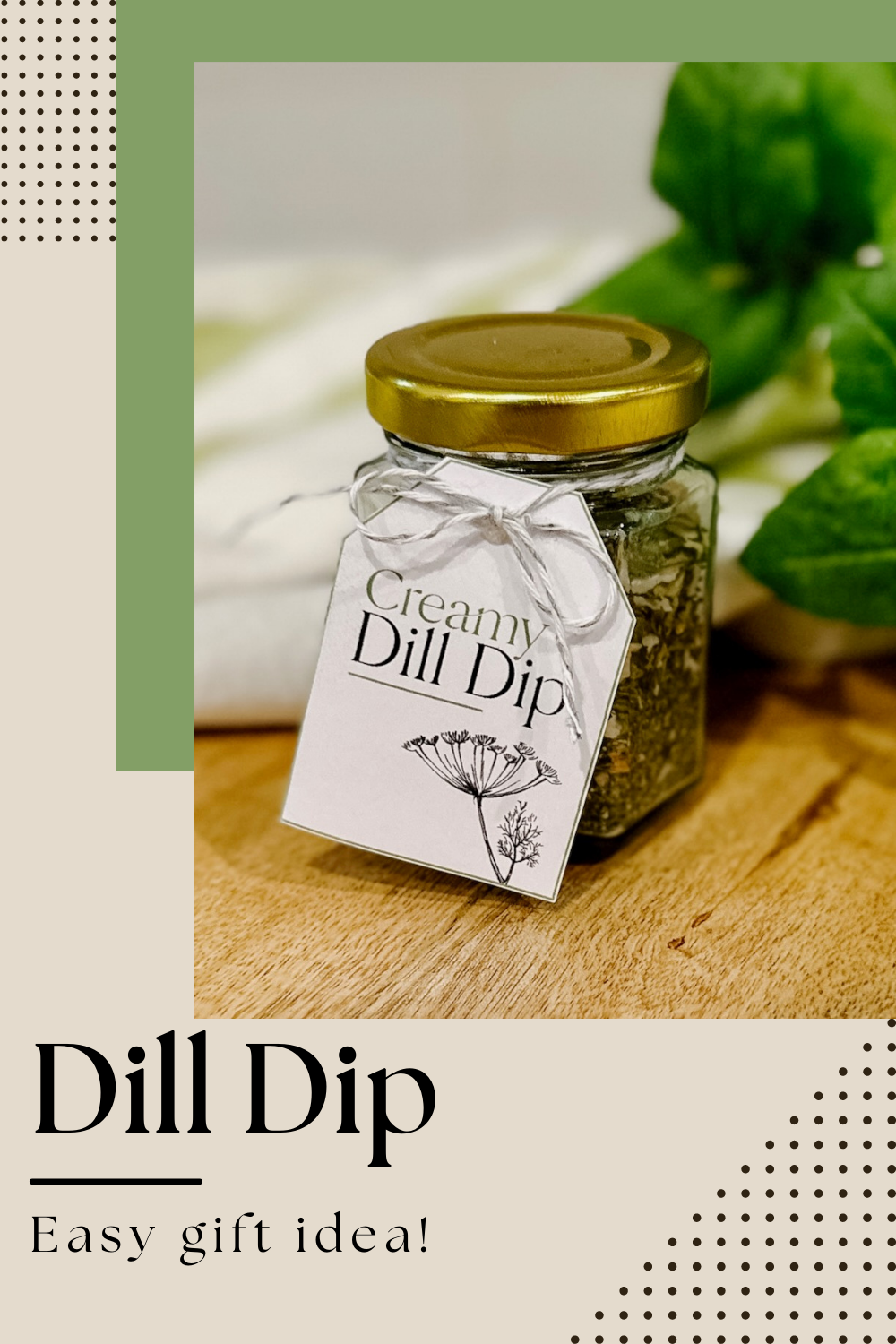 We love this Creamy Dill Dip recipe and found that it makes a great gift for the holidays. You simply combine all the dry ingredients into a jar or bag and attach our free printable with the recipe instructions on the back. It's so simply! The recipient will love how quick and easy it is for them make the Dill Dip, they just combine the seasonings with 1 cup mayonnaise and 1 cup sour cream.

Here are the ingredients you need to make the Dill Dip. Combine the following ingredients into a small bowl and stir. Then add to a jar or bag and attach labels.
2 TBSP dried dill weed
2 TBSP dried minced onion
1 TBSP dried parsley
1 tsp galic powder
1/8 tsp salt
The tags include the instructions on the back side for how to mix the dill dip I recommend printing them on white cardstock. Here are a few suggestions of ways you can gift the Dill Dip. Depending on the option you choose here are some supplies you'll need:

To gift them in small glass jars, add the mix into each jar and attach these smaller gift tags with the recipe instructions on the back.

If you want to give them in cellophane bags, then print the bag topper version of the Dill Dip instructions.

Lastly, you can add the dip mix into a jar or bag and add it with two dip bowls. Wrap them all up in cellophane, attach this Dill Dip gift tag and instructions and tie it all up with a ribbon.