We may earn money or products from the companies mentioned in this post.

Is there anything better than gathering around with loved ones during the holidays with an unnecessarily fancy drink in hand? This festive Cranberry Holiday Mocktail not only tastes delicious, but looks gorgeous as well! Plus, it only requires a few ingredients so it's a simple way to impress your guests this season! (Although, that isn't to say that you aren't more than welcome to make yourself a glass for a private evening or a cozy night in with yourself!) What are you waiting for? Grab those fancy glasses that you've been saving for a special occasion and give this non-alcoholic holiday drink a try!
Cranberry Holiday Mocktail:
1/2 cup cranberry juice
1/2 cup lemon lime soda
1 TBSP of Rose's Sweetened Lime Juice
1 stem of fresh mint

1 fresh lime slice
Garnish
Start by adding fresh mint and muddling at the bottom of your glass.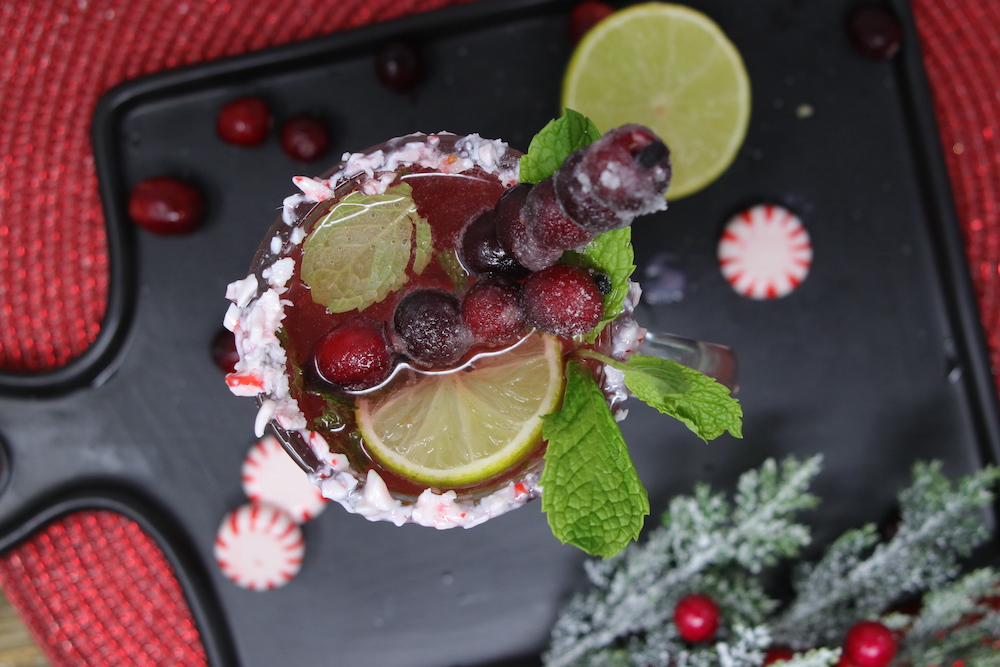 Add cranberry juice, lime soda, sweetened lime juice and a squeeze of fresh juice from a lime.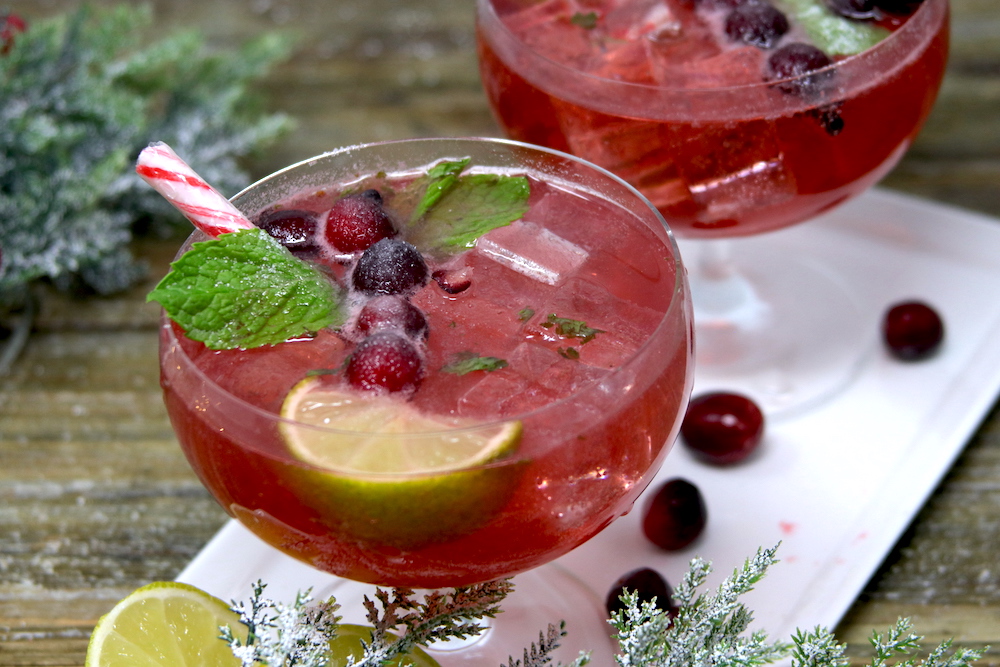 To garnish the glass, grab two shallow containers. Add corn syrup to one and crushed peppermint to the other. Dip the top of your glass in the corn syrup and then into the crushed peppermint candy. Finish off with a twist of lime and sugared cranberries.
Print

Cranberry Holiday Mocktail
---
Description
This Cranberry Holiday Mocktail makes a yummy beverage everyone can enjoy!
---
Cranberry Holiday Mocktail:
1/2 cup

cranberry juice

1/2 cup

lemon lime soda

1 TBSP

of Rose's Sweetened Lime Juice

1

stem of fresh mint

1

fresh lime slice
Garnish
Fresh cranberries,

rolled in sugar

Corn syrup
Crushed peppermint candy
---
Instructions
Start by adding fresh mint and muddling at the bottom of your glass
Add cranberry juice, lime soda, sweetened lime juice and a squeeze of fresh juice from a lime
To garnish the glass, grab two shallow containers
Add corn syrup to one and crushed peppermint to the other
Dip the top of your glass in the corn syrup and then into the crushed peppermint candy
Finish off with a twist of lime and sugared cranberries
---