We may earn money or products from the companies mentioned in this post.
Here is a peek at some of the new items, coupon savings and markdowns you can find at Costco in June and July bring the return of furniture and we start to see some school supplies too.. A new Costco coupon book was released and the coupon savings are valid now through July 25th. Keep in mind that Costco prices may vary a little by region.

Here are couple of Costco tips for you: If an item ends in 7, it is Costco's version of a clearance item. Also, if you notice an asterisk in the top right hand corner of the sign with the price, that means it is a seasonal item and will not be stocked again (it may come back next year, but it won't be re-stocked after the current supply is depleted).
New Items

There is a new 12-pack of coloring changing cups for $14.99. Six of the cups are solid color and six are clear with confetti.

June and July are months where we see the return of some furniture. This sectional looks comfy!

Here is a crisp clean off-white sectional. I love the look, but I"m not sure if works with kids or pets.

I love the look of this, it's $429.99.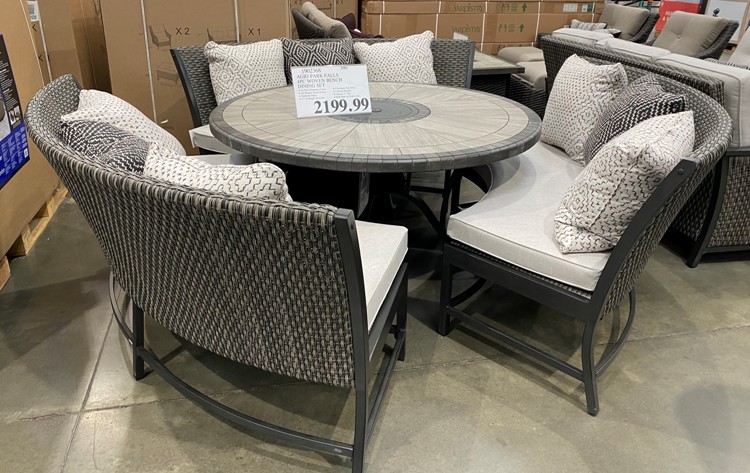 There are some great patio options right now too.

The 4-pack storage container set is $19.99.

The set of 2 OXO Pop cereal containers is $19.99. I love the idea of these, I might pick up a couple of boxes. If anybody has these I'd love to hear your thoughts.

We have a couple pieces of Emile Henry cookware and the quality is amazing. I think these Tagine's are so pretty. These are prices at $79.99.

Here is new style of the spice rack they usually carry every year. This is $29.99.

We love these LifeStraws, they make great gifts! This 4-pack is priced at $49.99, which is a pretty great deal considering one retails for $19.99. These are great to keep in 72-hour kits too.

These new cooling throws are really nice. They are priced at $19.99.

Costco has 2-piece Disney short pajama sets for women for $16.99.

They also have matching sets for girls too. These are $12.99.

I love checking out the book section every time I shop at Costco. I have a Vitamix and this cookbook would be handy to help me get more use of it rather than just making smoothies.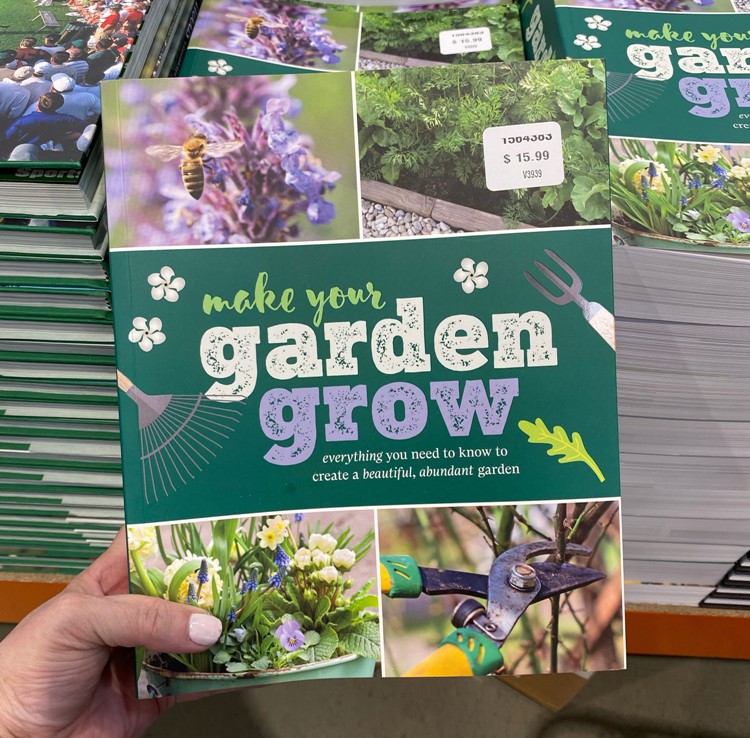 This one would come in handy too!

This Harry Potter book is gorgeous and would make a great gift for a Harry Potter fan. This book is $39.99 at Costco.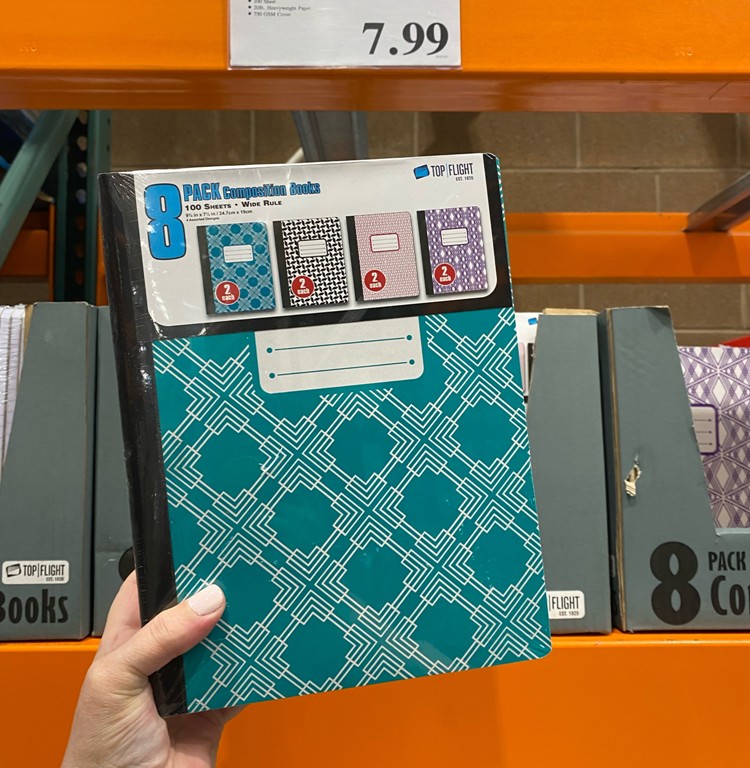 We are starting to see school supplies show up, this 8-pack of colorful composition books is prices at $7.99.

This is the pretties workbench I have ever seen, pick this up for $449.99.

Check your Costco stores for fireworks for the 4th of July. These large packs were only $29.99.

Welly bandages are now at Costco. This set is $17.99.

New Rold Gold Savory Butter Pretzels Twists. If you are a fan of Dots pretzels these have a similar seasoning, but the pretzels themselves are less crunchy. It's hard to explain the texture, it's not your normal c

You can now find Skinny Dipped Almonds at Costco. These are $9.79.

My Costco now has Rebel Triple Chocolate ice cream with only 2 grams of net carbs per serving. There's no sugar too! I'd love to hear your thoughts on this one. The price is $10.89,

This Ranch variety pack looks yummy! It's $9.99.

I found a new meal kit for $7.99,

New quick serve item! Garlic Seasoned Drumsticks are $1.49 lb.
Monthly Savings

Their popular Charisma bath towels are $3 off this month and on sale for $4.99.

Charisma sheet sets are also on sale, get the Queen size for only $111.99 and King is $15.99.

Save $5 on a 25-pack of Sharpie Markers, you'll pay $8.49. Such a steal!

The Expo markers also have $5 savings, these are $7.99.

Save big on Post-it Notes, this huge pack is $6 off and priced at $9.99.

Save $10 on the Nexxuss shampoo & conditioner and pay only $19.99.

This pack of Dove Body Wash is $4 off and priced at $10.99 with the discount

We love this Coastal Berry Trail mix, right now it is $6.69 ($3 off).

Save $3 on Panera Mac & Cheese, get this for $6.99.

These usually make it into my cart so I am thrilled they are on sale this month. Save $3.50 and get them for $7.50
Markdowns


L'Oreal Root Cover Up is marked down to $9.97.

This Dionis set is marked down to $9.97.

I found 8-packs of Skeckers liner socks marked down to $5. I bought a pack of these and I am not impressed with them. I would pass even at $5.

These Wholistic King 400 thread count sheets are marked down to $19.97.
I'd love to hear about some of your Costco faves! Leave a comment below and I'll check them out.