We may earn money or products from the companies mentioned in this post.
Here is a peek at some of the new items, coupon savings and markdowns you can find at Costco in December. December brings more great Christmas gift ideas. Towards the middle of the month we will see markdowns happen in the toy department, so watch for that. A new Costco coupon book was released and the coupon savings are valid now through December 24, 2020. Keep in mind that Costco prices may vary a little by region.
Here are couple of Costco tips for you: If an item ends in 7, it is Costco's version of a clearance item. Also, if you notice an asterisk in the top right hand corner of the sign with the price, that means it is a seasonal item and will not be stocked again (it may come back next year, but it won't be re-stocked after the current supply is depleted).
New Items
I love the fresh wreaths that Costco brings in every year. The wreaths are $17.99.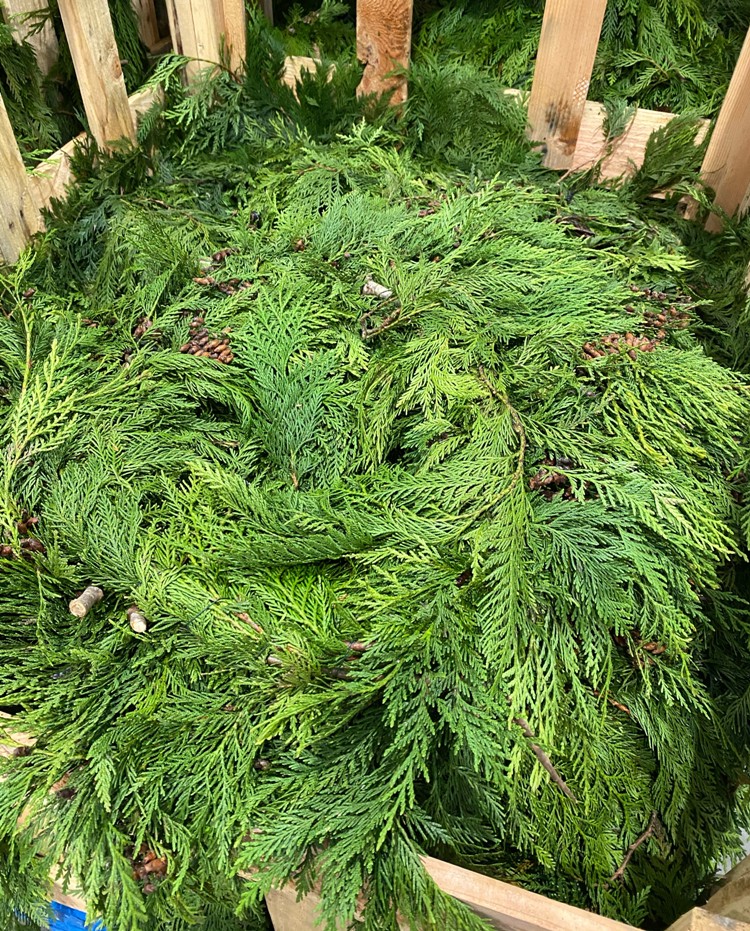 Get 25′ of fresh red cedar garland for $16.99. I'm assuming the availability and prices of these may vary by region.
I'm super excited about this Progressive ProKeepers set that is now at Costco. I own this set and I love it! It's a super price at only $29.99 too! I highly recommend picking this up for yourself and a gift.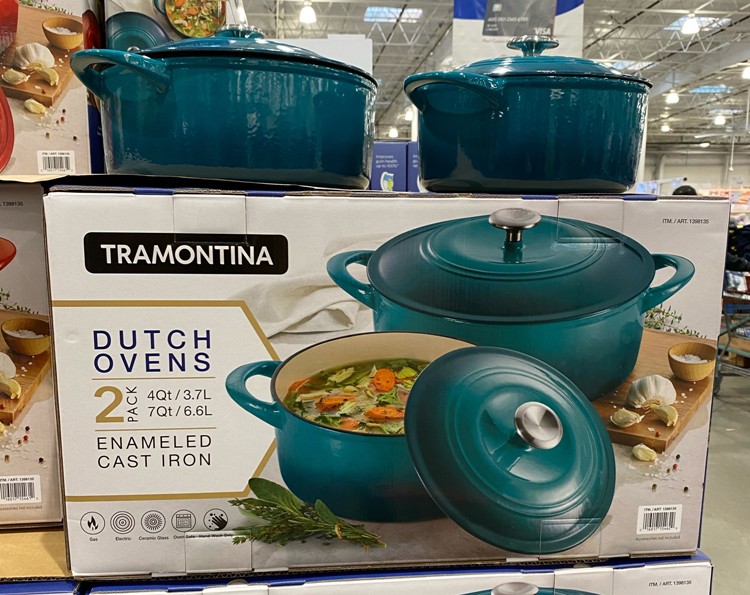 Pretty 2=pack of dutch ovens by Tramontina are new to me. These are $69.99 for the set.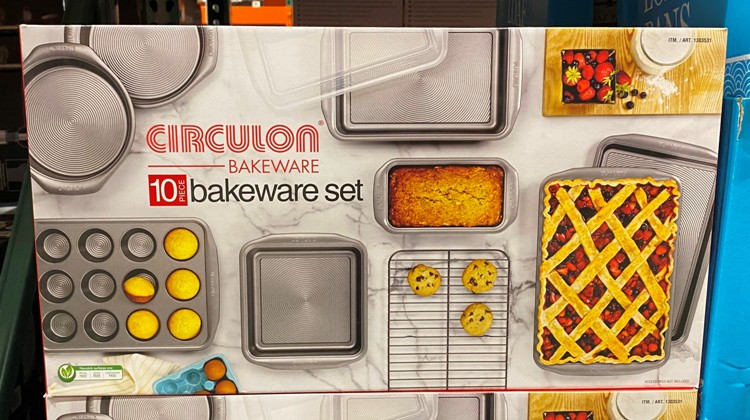 This is a great baking set from Circulon priced at $59.99. It has pretty much everything you'd need for baking.
This pretty set of porcelain platter is $19.99.
Here's a fancy gift for the coffee lover that has pretty much everything. This Ember Temperature Control Smart Mug is $99.99. Ouch!
I love the look of this Umbra coat rack, it's $59.99.
I'm a big fan of the Simplehuman brand and I think these are super cool, however the high price tag is kind of holding me back. These are $79.99 for the 2-pack. They are really cool though!
Here's another gift for someone that has everything. I bet they don't have a luxury towel warmer. This is $59.99. I'm trying to decide if this is the most extra thing I have seen or the most brilliant.
The colors on these candles are gorgeous! You could break this set up and gift the candles to three different people. The prices on the set is $14.99, that makes each candle only $5.
A new set of handmade all occasion greeting cards has arrived. I love buying these! This set of 25 cards is $13.99, which makes each card only $.56 each. This is such an amazing deal because the cards are super nice. Nothing like the cards you'd find at the Dollar Store.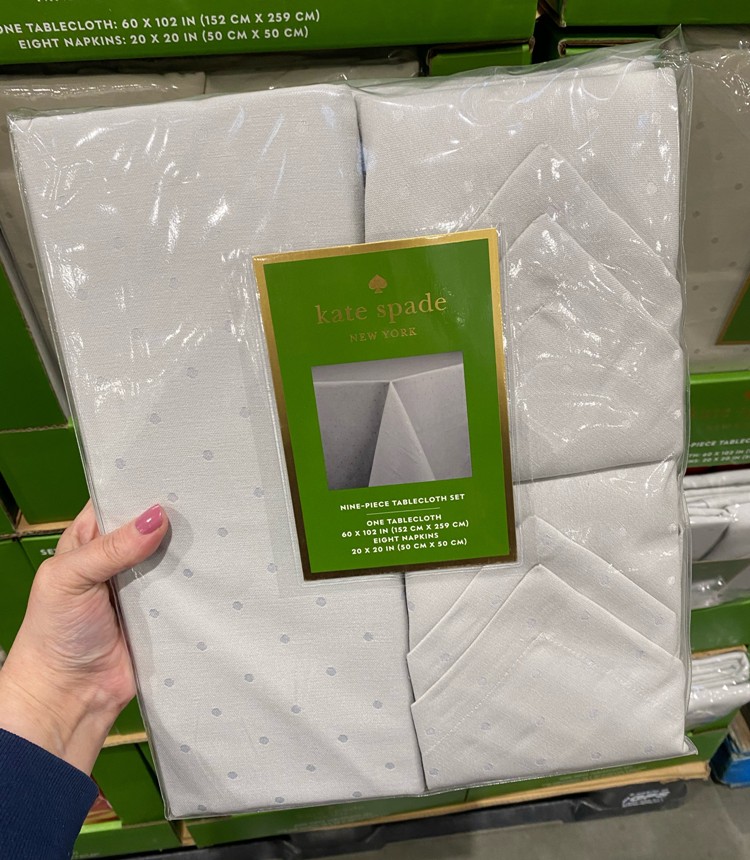 Pretty new Kate Spade tablecloth and eight napkin sets. I'm a sucker for Kate Spade and polka dots. These are $19.99 and come in red, beige and grey.
Great gift for the guys on your list, this Leatherman tool is $49.99.
The Titanium Max Edition of the Revlon volumizer brush that so many of us love is now at Costco. This is $44.99.
OK, how cool is this cordless curling iron? Plus, the color is gorgeous! This set is $69.99.
Costco now carries Harry shaving sets for $24.99. They include a razor handle and 13 cartridges.
This would make a great gift for a little girl, the Wet brushes are the best! They are so great at detangling hair. This set is $16.99.
The ultimate gift for someone is the Segway Ninebot Kick Scooter for $579.99.
This Boost Star Wars LEGO set would totally be on my list if I was a kid. It's so cool! This is priced at $149.99.
I always love checking out the books at Costco, especially during the holidays because they bring in so many titles that are great for gifting.
YUM! Roca Bites are new and at Costco, they are $8.99.
I think this Avacado Ranch Chopped Salad Kit is new. If not, let's pretend it is. It's priced at $6.99.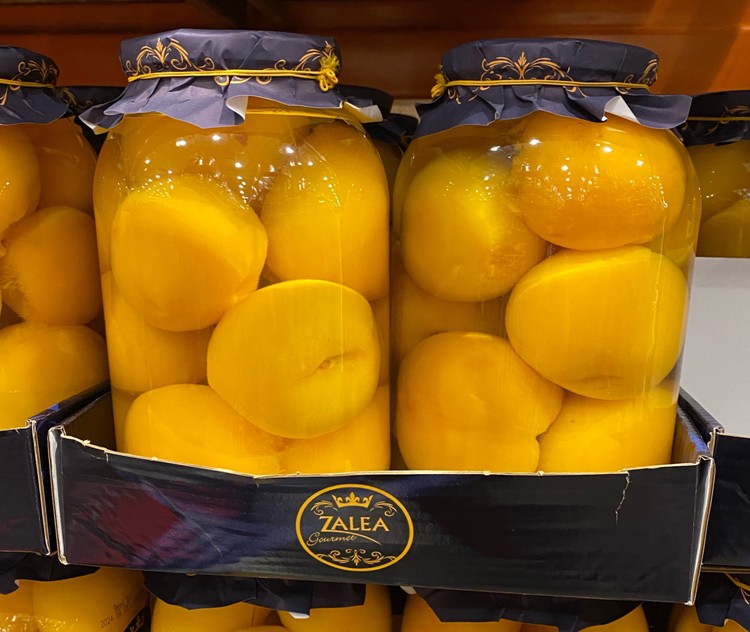 Such a pretty jar of canned peaches for $9.89. My Dad would love this jar for Christmas, peaches are his favorite!
I noticed Costco is carrying a lot more meatless options now. These Beyond Meatballs are $9.99.
I picked up this Chicken Tortilla Soup mix for $9.99. I plan to make it during the holidays when all my college kids are home. I'll let you know how it is.
Costco is getting all fancy on us! They now they sell caviar, this is priced at $42.99.
Monthly Savings
I love the Henckels brand and this set of 3 frying pans is on sale for $59.99 (save $20).
Through 12/10 you can save $4 on this cute pack of color changing tumblers. The regular price is $16.99, so they are on sale for $12.99.
This Thermos pack is on sale for $14.99.
The coupon booked said the savings on this device would be $20, but my store had it marked down $25. It is on sale for $64.99. It's a bluetooth clock radio with Ambient Light. Super cool!
Save $20 on this 2-pack of charging pads and pay $29.99 (reg $49.99)
This wireless charging stand is $5 off and price at $19.99.
Save $20 on the Homedics Warm & Cool Mist Humidifier. It's on sale for $59.99.
Save $15 on the Braun All-in-One Trimmer & Shave Kit, is on sale for $34.99.
This 3-pack of lights is on sale for $14.99.(save $5)
This cozy blankets are specially priced at $9.99.
These cute booties for women are on sale for $24.99 (save $5).
Adidas shoes are on sale for $24.99 (save $5)
The Adidas pants for men are on sale for $14.99 (save $5).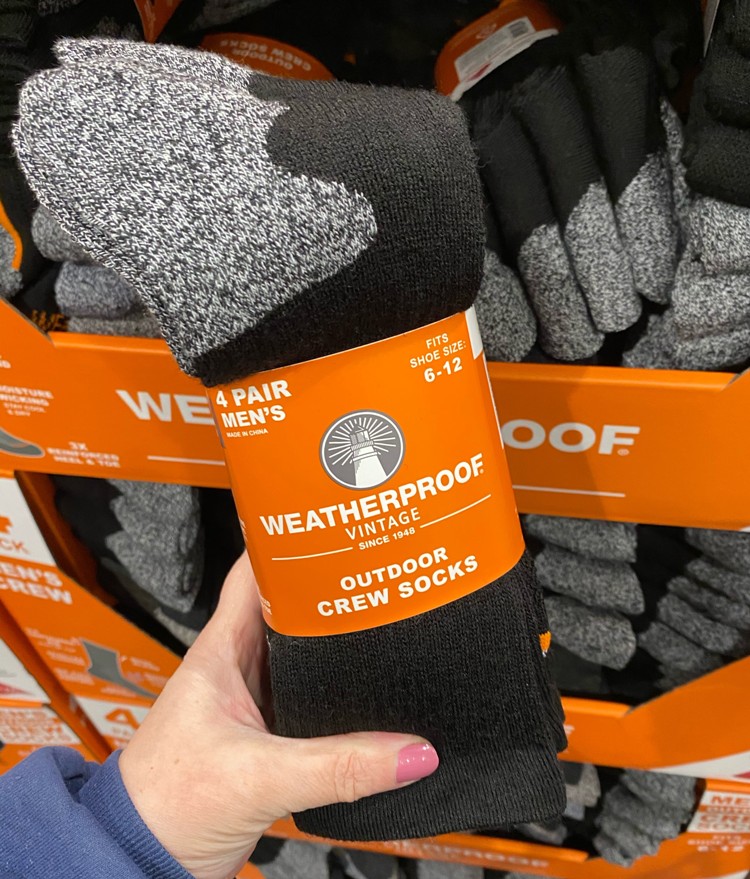 4-pack of men's socks is on sale for $6.99 (save $3)
This 8-pack of Puma socks is on sale for $8.99.
Save $10 on Nexxux shampoo & conditioner, it's only $19.99 for the pack.
The eos lip balm is on sale for $10.99 (save $3).
There is a nice $3 discount on the Zebra popcorn, it's only $4.49.
The pretzel crisps are on sale for $3.99. These are so good with the dip below!
This dip is the best and it's on sale for $5.99. Pick some up for the holidays!
Markdowns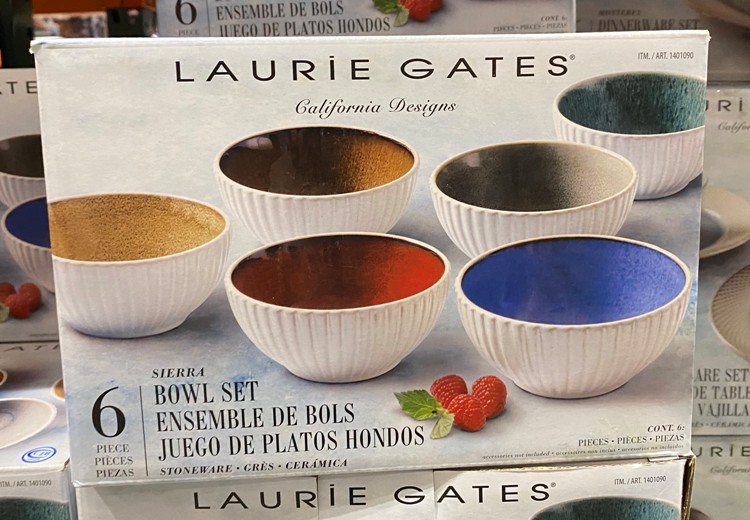 This set of 6 bowls has been marked down to $9.97.
Wow! These Nautica blankets were marked down to only $6!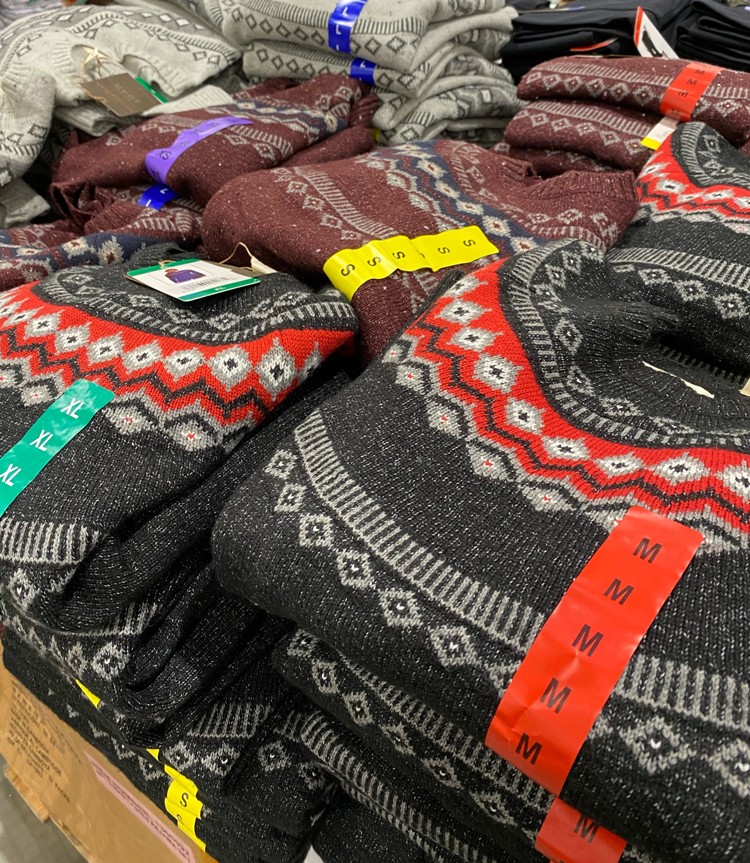 Aw crud, these were marked down, but I forget to get a picture of the price. There were a good deal though!
This women's cozy pullover is marked down to only $7. I find I am buying more and more of my clothes at Costco. They have great prices and their markdown prices are amazing!
These Eddie Bauer kids jackets were marked down to $15.
Levi's Jeans for kids were marked down to only $7.
These men's hiking boots were marked down to only $12.
Thees Chooka boots were marked down to only $10. Such a steal! These are lined on the inside. I bought a pair for myself.
The 2-pack of ThermoFlask bottle are marked down to $16.97.