We may earn money or products from the companies mentioned in this post.
Here is a peek at some of the new items, coupon savings, and markdowns you can find at Costco in March. A new Costco coupon book was released and the coupon savings are valid through April 2nd. Keep in mind that Costco prices may vary a little by region.
Here are a couple of Costco tips for you: If an item ends in 7, it is Costco's version of a clearance item. Also, if you notice an asterisk in the top right hand corner of the sign with the price, that means it is a seasonal item and will not be stocked again (it may come back next year, but it won't be re-stocked after the current supply is depleted).
New Items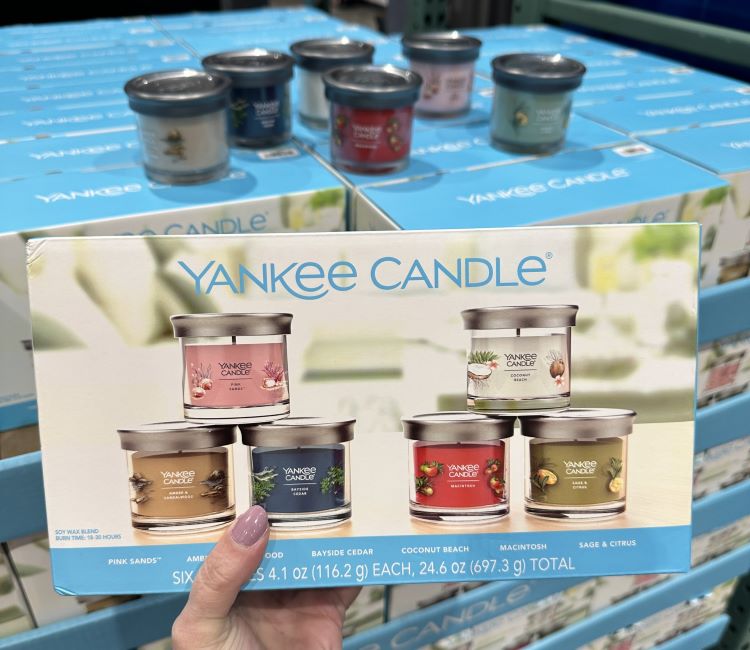 How fun! Get a set of 6 Yankee Candles all in different scents for only $19.99. This would be cute to break up and gift them individually.

I love strolling through the kitchen aisle! I noticed a new Set of 3 round OXO Food Storage Containers for $19.99.

Get a 6-Pack of ProKeeper Reusable Silicone Bags for $19.99. This is actually an amazing deal, if you bought these individually you would pay around $66! No joke!

I noticed a new set of 3 Bamboo Stackable Bin Organizers for $24.99.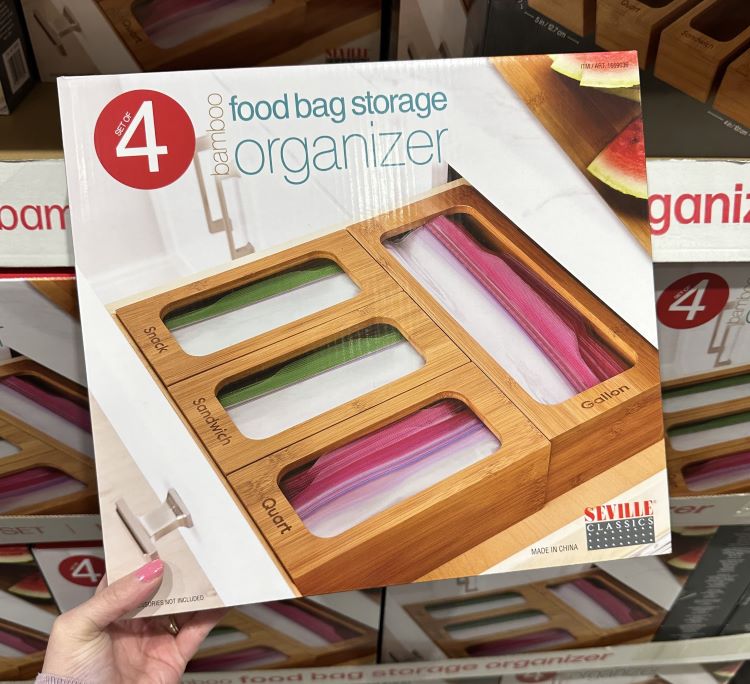 More organization for you! Get the Bamboo Food Storage Bag Organizer for $18.99.


Costco has a new Leisure Line Rocking Chair for $189.99. I kinda wish it was all white (and less expensive).

The popular Melino Chair is back and priced at $59.99.


This year there is also a Melino wooden Folding Side Table for $27.99.

This large Harmonically Tuned Wind Chime is $68.99. We bought this last year and we really like it, it sounds so pretty!


Grab a pretty Copper Hose Pot w/Lid for $64.99. Does anyone else think winding up the garden hose is one of the worst tasks every? I do!


New Door Mats for spring in a couple different designs are priced at $9.99.


Yellowstone fans! You can get yourself a Beacon Leisure Yellowstone themed Firebowl for.$129.99.

Summer is coming! The Body Glove Paddle board is $399.99. This will usually go on sale sometime over the next few months.

Several different designs of Disney Mickey Mouse Women's Pajama Sets are only $13.99.

My boys would have loved this when they were younger. Who am I kidding, they'd probably love it now as adults. This Star Wars Dollar Origami Book is $12.99.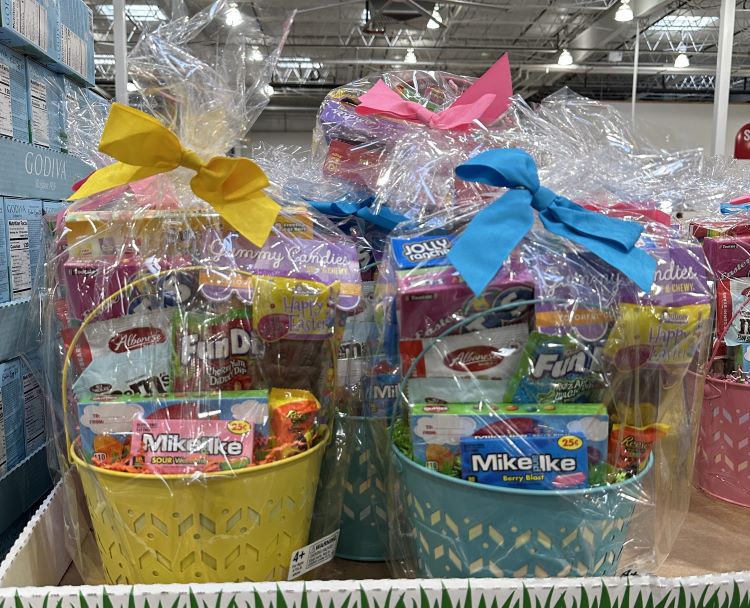 Don't want to do the work putting together an Easter basket? Costco's got you covered! These are priced at $21.99.

This looks fun + it's made with good chocolate! The Godiva Chocolate Cookie Easter Egg Kit is $13.79.

Get a bag of bite-size Ghirardelli Minis for $9.99.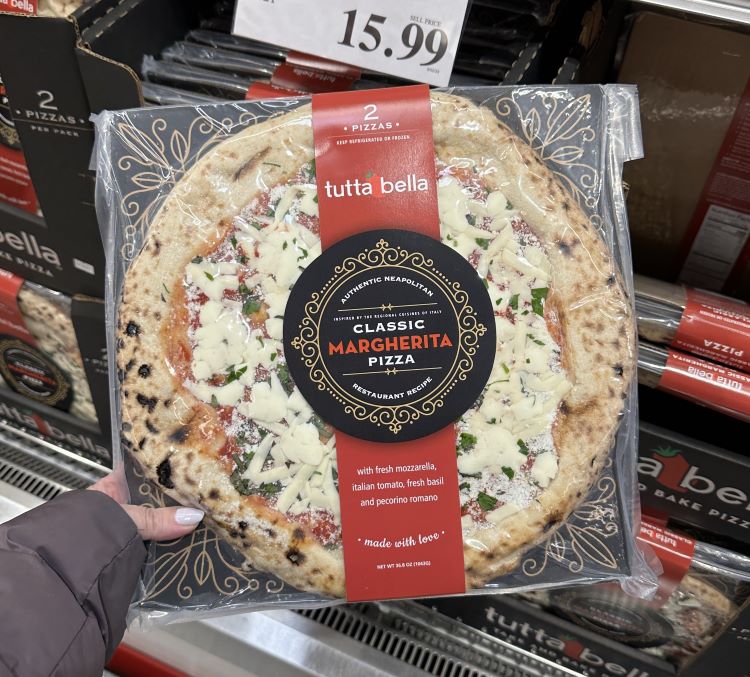 Yum! My Costco now carries 2-packs of Tutta Bella Margherita Pizza for $15.99.

I found something new at my store, Juniors New York Cheesecake is priced at $19.79.

This is a strange flavor combination, but I do love this brand! If you have tried this flavor, tell me your thoughts! Lesser Evil Watermelon HIbiscus popcorn is $6.49.
Monthly Savings

I love my Foodsaver! You can save $25 and get this FoodSaver Vacuum Sealer System for $74.99 (reg $99.99).

The Fiskars Lopper & Shear Set is on sale for $19.99 (reg $27.99). Save $8.

These Banana Republic Ladies V-Neck Tees are on sale for $9.99 (reg $12.99). Save $3. It's a great basic tee!

I loved all these prints of these Hilary Radley Ladies Blouse that are on sale for $9.99 (reg $12.99). Save $3. This is a great price!

Get the ZipLoc Variety Pack of Storage bags for $13.69 (reg $17.49). Save $3.80.

There are some pretty nice savings on the Kirkland Daily Facial Towelettes, get them for $10.99 (reg $13.99). Save $3.

Save $6 on the SheaMoisture Boosting Shampoo and Conditioner bottles, they are $11.99 each (reg $17.99).

The RAO's Homemade Marinara sauce is so good and it's on sale for $9.79, you are saving $3 off the regular price.

The Nature Valley Sweet & Salty Granola Bars are on sale for $11.09 (reg $15.59). Save $4.50.

Mott's Fruit Snacks 90-count $7.99 (reg $11.39). Save $3.40.

These Brittle Bites are new and they have coupon savings, get them for $6.99 (reg $9.99). Save $3.
Markdowns

I found the Husqvarna Gas Powered Pressure Washer marked down to $299.97. Make sure you check reviews on this one, we almost bought it when it was on sale a few months ago, but the reviews all not all that great.

Nice savings on a 2-Pack of ThermoFlask 24 oz Water Bottles, they are marked down to $16.97.

I found a Berkshire Queen Down Alternative Blanket for $14.97.

The Monte & Jardin Ultra Plush Throws are marked down to $9.97 at my Costco.

I found Weatherproof Men's Sneaker boots for $19.97.

This 48-piece Gift Wrap Kit is down to $29.97. I thought it was over-priced when it first was brought in, so it's nice to see a drop in price.

Lilly Lashes Lash & Adhesive Set $9.97.

2-pack of StriVectin Super C Retinol Serum $49.97.