We may earn money or products from the companies mentioned in this post.
Here is a peek at some of the new items, coupon savings, and markdowns you can find at Costco in January. A new Costco coupon book was released and the coupon savings are valid through January 22nd. Keep in mind that Costco prices may vary a little by region.
Here are a couple of Costco tips for you: If an item ends in 7, it is Costco's version of a clearance item. Also, if you notice an asterisk in the top right hand corner of the sign with the price, that means it is a seasonal item and will not be stocked again (it may come back next year, but it won't be re-stocked after the current supply is depleted).
New Items
The first of the year always brings a ton of furniture to Costco, this Tisdale 6-piece Sectional is $1999.99.
I found this Leather Reclining Sofa for $1649.99.
Get this 3-Piece Thomasville Table and Chairs Set for $499.99.
This nice Recliner Chair is priced at $349.99.
Get the Bayside Furnishings 7-Piece Dining Set for $899.99.
I love this one! The Craft & Main Ashwind Accent Console is $749.99.
They have tons of bedroom furniture that matches this Universal Broadmoore Dresser for $599.99. There is a headboard, nightstands and other styles of dressers.
This set of 2 Bridgeport Designs Table Lamps is $139.99.
I love this cute bowl set from Trudeau Bowls, it's priced at $10.99 for the set of 10.
I own these and really like them. The Prokeeper Fresh Produce 4-Piece Set is $19.99.
You will also find lots of exercise equipment this time of year. The NordicTrack Elite 1000 Treadmill is $1099.99. I own a NordicTrack treadmill and I love it. Works great & has lasted a super long time!
I spotted $500 Hawaiian Airlines gift cards for $449.99. There is a limit of 3. These may be location based, so they may not be at every store, but I always recommend checking the gift card section to see what new items are available.
Get a 2-pack of Neutrogena Hydro Boost Gel Cleanser+ Refill for $24.99. Has anyone used this before? I'd love to hear your thoughts.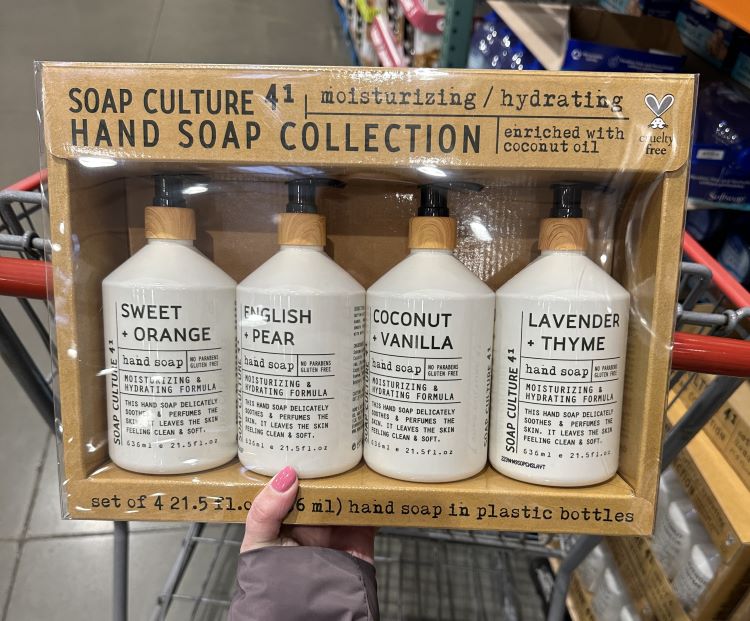 The popular soaps are back. I always love picking these up each year, the 4-pack of Soap Culture Hand Soap is $11.99. I actually didn't buy them this year, because I got lucky and was able to find lots of soaps at the Target 90% off Christmas clearance. Yay!
My Costco now has Sushi packs! Sushi Gourmet Crunchy Roll Combo $15.99.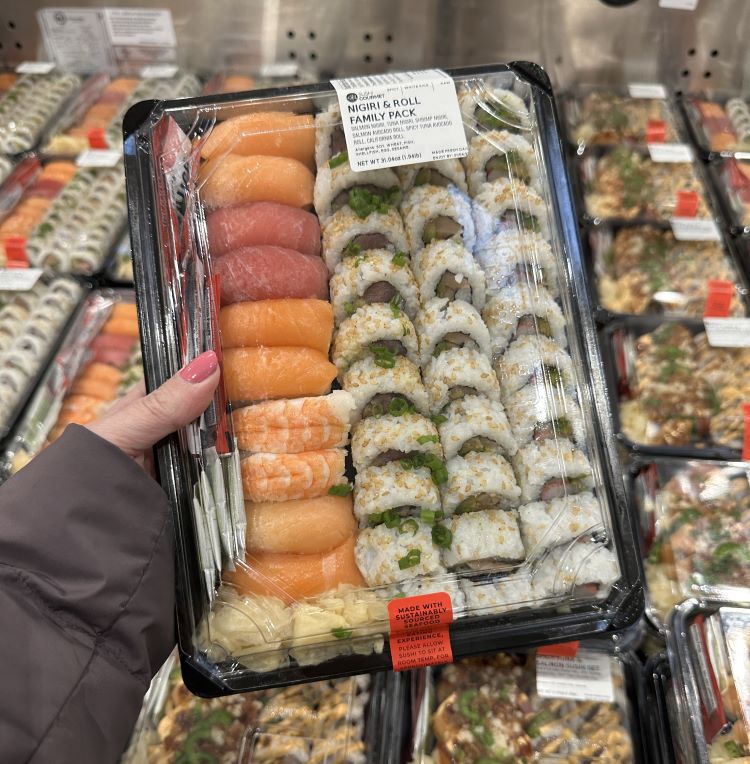 Sushi Gourmet Nigiri Roll 40-Piece Variety Pack $28.99.
Sushi Gourmet Chef's Assorted 20-Piece Pack $17.99.
Sushi Gourmet Spicy Tuna & Salmon 20-Piece Pack $19.99.
I found a new salad kit, the Taylor Farms Creamy Italian Chopped Salad Kit is $7.99. I love that it comes in 2 packages and not one big bag. This really isn't huge savings over grocery store prices, but it saved me from making an extra trip to the grocery store.
Organic Cilantro Lime Rice 6-pack is $9.99. I bought this to give it a try. I thought it would come in handy on taco nights.
Yum! I grabbed these Jonny Pops Chocolate-Dipped Strawberry Pops for $11.99.
2-Pack of Yellow Bird Serrano & Habanero Hot Sauce $12.89. I am not a fan of spicy things, so I passed on this.
Monthly Savings
Get a Brita Water Filter Pitcher + 2 Filters for $23.99 (reg $33.99). You save $10!
There is a nice deal on a 2-pack of Eddie Bauer Ladies Joggers for $14.99 (reg $18.99). Save $4.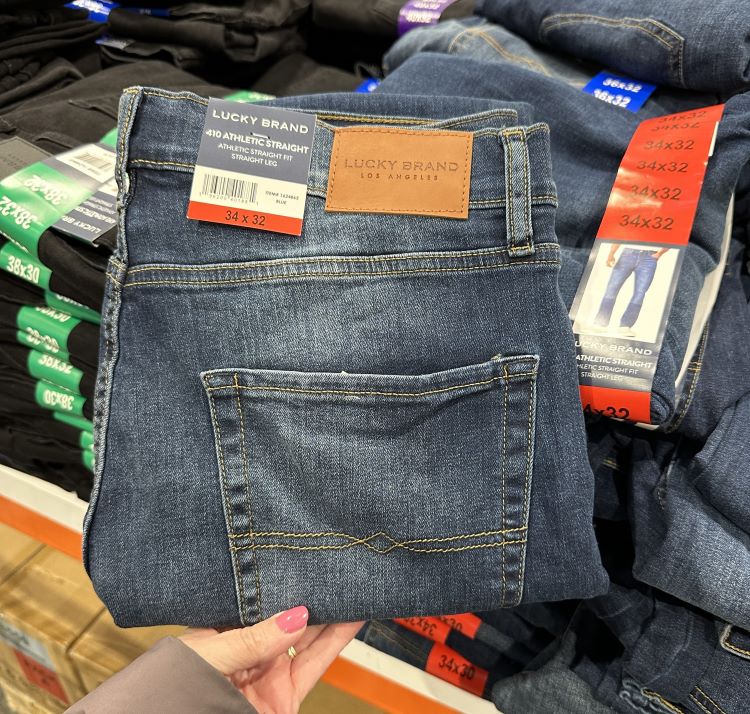 Lucky Brand Men's Jeans $23.99 (reg $29.99). Save $6.
2-pack of Cetaphil Moisturizing Lotion $14.99 (reg $19.99). Save $5
3-pack of Q-tips Cotton Swabs $7.49 (reg $9.49). Save $2.
Natrol Biotin Beauty Dietary Supplement 250 ct.$7.99 (reg $11.99). Save $4. I always pick these up when they are on sale, which is quite often.
Realgood Foods Chicken Enchiladas with Tomatillo Sauce is $9.99 (reg $13.49). This is great for a quick and easy dinner.
Save big on the 12-pack of Annie's Organic Mac & Cheese $12.49 (reg $17.49). Save $5.
We love these! Unreal Dark Chocolate Coconut Minis $7.49 (reg $10.79). Save $3.30.
Markdowns
There were a few misc. markdowns today, I found the Seiko Modern Wall Clock for $29.97.
Wilson Series Basketball $19.97.
Shea Moisture Clarifying Facial Mud Mask 2-pack. is $11.97. This really is a screaming deal!! One of these masks sells for $16.49 at Target.
Lilly Lashes Lash & Adhesive Set $19.97.
Mini Gingerbread Cakes $5. These will probably be gone pretty quick, I don't expect they will be making anymore.