We may earn money or products from the companies mentioned in this post.
Here is a peek at some of the new items, coupon savings and markdowns you can find at Costco in January. January usually brings at ton of furniture, but my store only had a couple of sofas and chairs. I'm guessing we'll see lots more as the month goes on. A new Costco coupon book was released and the coupon savings are valid through January 23rd. Keep in mind that Costco prices may vary a little by region.
Here are couple of Costco tips for you: If an item ends in 7, it is Costco's version of a clearance item. Also, if you notice an asterisk in the top right hand corner of the sign with the price, that means it is a seasonal item and will not be stocked again (it may come back next year, but it won't be re-stocked after the current supply is depleted).
New Items
Here is one of the sofas I saw at my store, this Reclining Sectional with Chaise is priced at $2,699.99.
I did however noticed the Adironback Chairs are back at $139.99. It seems a little early for these to be out already.
The Prepworks Prokeepers Bakers Storage 6-piece Sets are back and priced at $29.99. I own two of these sets and I love them! You can check out my baking storage drawer where I use these exact containers.
I love this Ello Food Storage 16-piece Set for $16.99.
Some for fun Ello products are in stock, get this 2-pack tumbler set for $17.99.
If one of your goals is to drink more water this year, look for the Zulu 64 oz Water Bottles 2-pack for $14.99.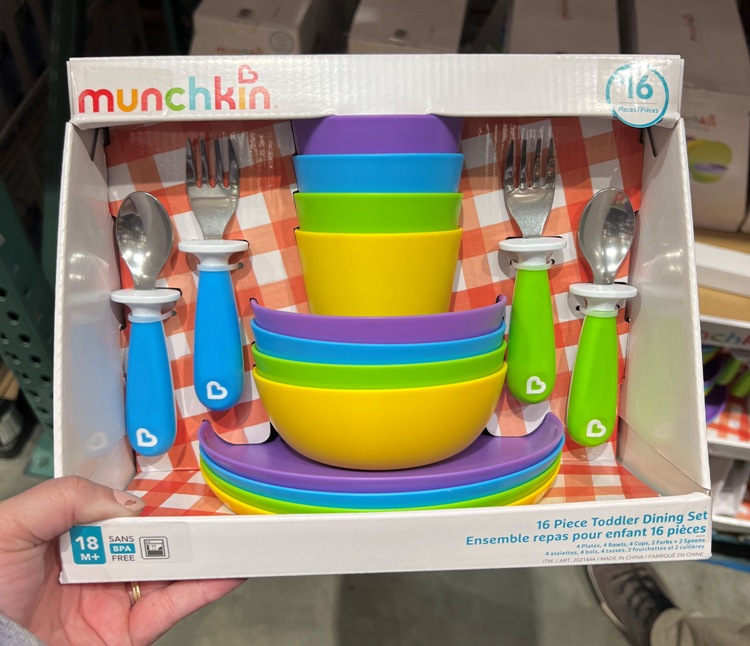 Cute little Munchkin Toddler Dinning 16-piece Set for $19.99.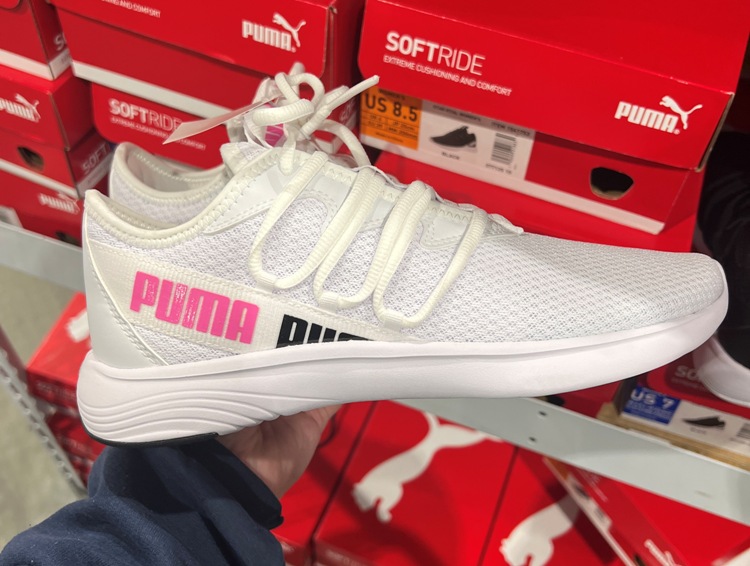 There are some new Ladies Puma Sneakers for $29.99.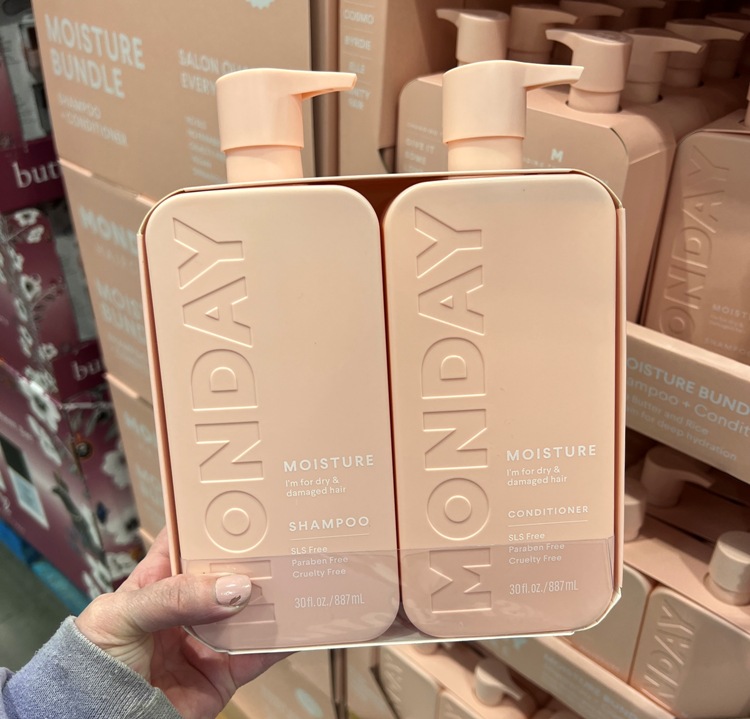 OOH! Costco now carries the Monday Moisture Shampoo & Conditioner 2-pack for $24.99.
New soap set! The Soap Culture Hand Soap 4-pack is $9.99. The scents sound amazing!!
Big news for you Stretch Island fans like us!! The Stretch Island 50-count box is FINALLY back and I couldn't be happier. These are so expensive everywhere else.
Here's an interesting new food item, Cubano Bites . These are swiss, mozzarella, ham, pulled pork and a hint of dill picking in a golden pastry for $8.99. This honestly sounds like something my teenager would love. Let me know if you've tried these, I didn't pick them up. It's so hard to try new things when they come in a huge box, right?
Fun new Twisted Frozen Yogurt Tubs, get the pack for $14.99.
Boba fans! Costco now carries Instant Boba packs for $11.99.
I am not sure if these are new are not, but they are new to me and I am addicted! The Beecher's Fresh Curds are $13.99.
Monthly Savings
You can save $20 on the Nutribullet Blender Combo, it's $79.99 (reg $99.99).
The Brita 10-Cup Water Pitcher is only $20.99 when you save $9 instantly.
The Lucky Brand 4-piece Ladies Pajama set is only $15.99 (reg $19.99) when you save $4.
Save $3.60 on the Swiffer Dusters Kit and get them for $12.89.
The 4-pack of Colgate Toothpaste is only $9.99 after you save $5.
Grab a bag of Impossible Plant Based Burger Patties for $9.99, you'll save $4 of the regular price of $13.99.
Pick up a box of Nature Valley Chewy Fruit & Nut Trail Mix for $9.49 (save $4.20).
You can save $2.50 on a big bag of Skinny Pop Organic Popcorn and grab this for only $3.99.
Save $3.50 on a box of Kodiak Powder Cakes Flapjacks & Waffle mix and pick this up for $8.49.
Markdowns
Kamenstein Revolving Spice Rack is $24.97.
This Trudeau Salt Mill & Pepper Mill is marked down to $12.97.
I found Thomasville 3-Piece Comforter Sets for $44.97.
32 Heat Ladies Sleep Lounger has been marked down to $6.97.
Ladies Lucky Brand 2-pack of lounge pants are now $9.97.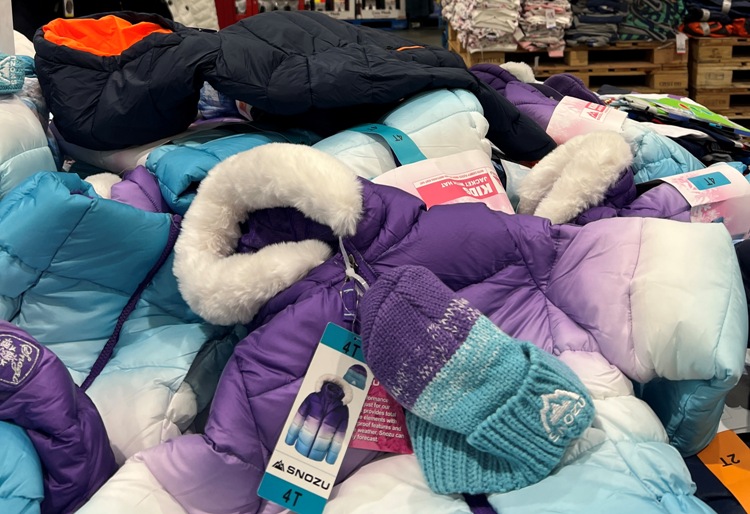 This is a super deal! Kids' Jackets with Hat are only $9.97.
6-pack of Weatherproof ankle socks is $4.97
I found a 2-pack of Bula Beanies for $6.97.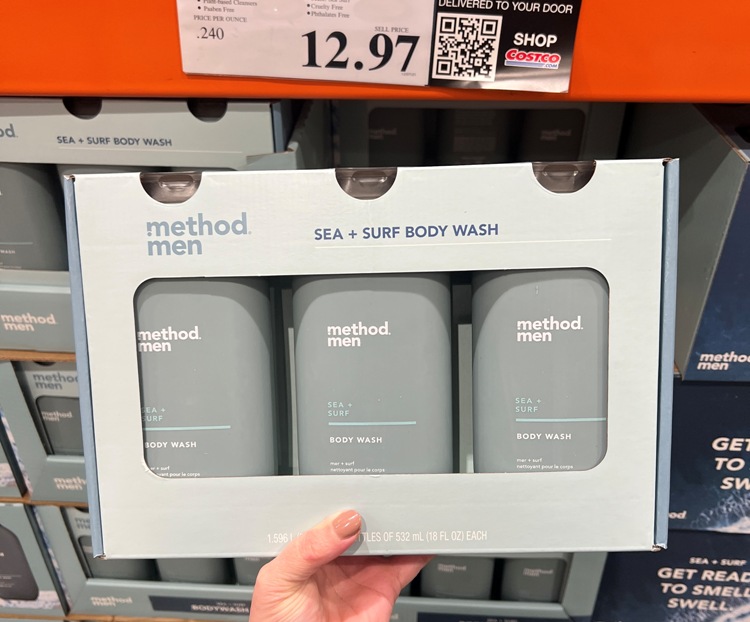 Method Men Body Wash 3-pack $12.97.
Butter London Nail Treatment Kit $9.97.
Pantene Essentials Botanicals shampoo and conditioner is priced at $5.97 each.