We may earn money or products from the companies mentioned in this post.
Here is a peek at some of the new items, coupon savings and markdowns you can find at Costco in December. December brings a few new items and we'll start to see more and more markdowns (clearance) towards the middle of the month. A new Costco coupon book was released and the coupon savings are valid through December 24th. Keep in mind that Costco prices may vary a little by region.

Here are couple of Costco tips for you: If an item ends in 7, it is Costco's version of a clearance item. Also, if you notice an asterisk in the top right hand corner of the sign with the price, that means it is a seasonal item and will not be stocked again (it may come back next year, but it won't be re-stocked after the current supply is depleted).
New Items

Pendleton Queen and King Blankets have shown up at Costco, the queen is priced at $24.99.

There is a great price on the adidas Youth Fleece Hoodie, it's $19.99.

The Mario Badescu skin care facial sprays are $19.99 for a 3-pack. You could divide these up and give them as gifts.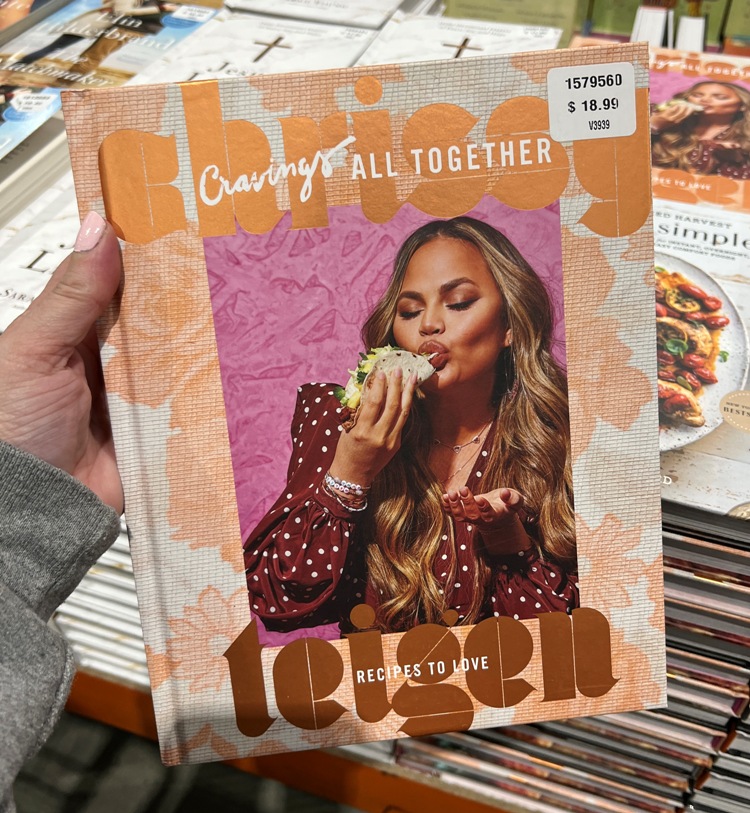 Chrissy Teigen's new cookbook, Cravings All together Recipes to Love is now at Costco.

Another great cookbook is the Half Baked Harvest Super Simple Cookbook by Tieghan Gerard.

Prismacolor 56-ct Mixed Media pack is $29.99, this would make a great gift.

These Coca-Cola gift basket are $49.99.

Get a giant candy stocking for $33.99. If you have several kids this would a a great way to fill up their stockings.

Peppermint Bark has returned, it's priced at $9.99.

Costco can help you create a cookie tray super quick! This holiday cookie tray is $9.99.

How fun are these? These Hot Chocolate Drops are priced at $7.99. It looks like the quality on these will be way better than the hot chocolate bombs that nobody seems to love.

Girl Scout Thin Mints Pretzels are $9.49. I bought these and me and my family thought they were just OK. I don't think I"ll buy them again.

Costco had these Talenti Gelato 4-pack last year and they are back! It's $13.99 for the 4 containers..

New syrup to try! Get Crown Organic Maple Syrup for $15.49.
Monthly Savings

The 6.5 QT Ninja Foodi is priced at $139.99 (reg $179.99) after the $40 instantly. I own this and I love it.

You can save $100 on the Vitamix Blender, it's $299.99 (reg $399.99). I own this one and I don't love it. So many people rave about it, but I preferred my Blendtec so much more. We mostly use it for making smoothies and it just doesn't work well for us.

The Snapware Pyrex Glass 18-Piece Container set is $19.99 (you save $5).

You can get a 2-pack of Thermos Travel Tumblers for $15.99 you'll save $4 off the regular price.

You can save $4 on a 8-pack of kitchen towels and pick these up for $8.99 (reg $12.99).

The Smart LED Color String Lights are priced at $49.99 when instantly save $20. I'd love to change out our outdoor lights to these, but it sounds like too much work. I love the money saving factor and the option to change colors.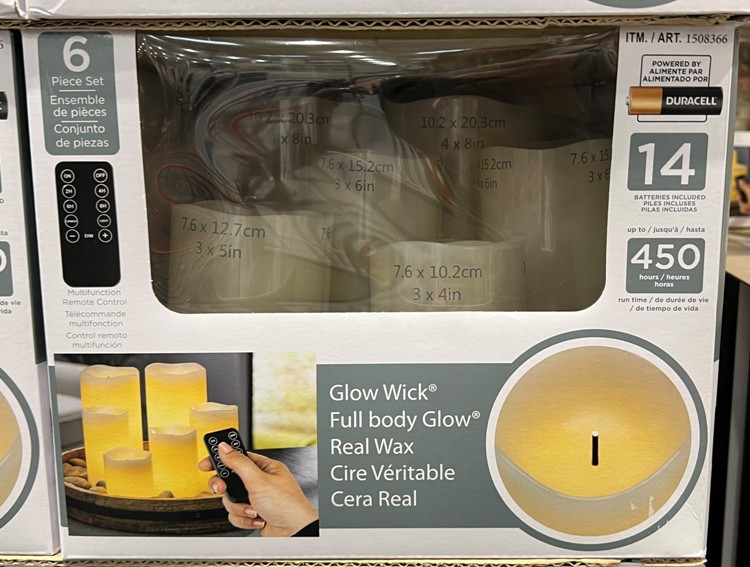 The 6-piece LED Candle Set is only $24.99 after the instant savings of $15.

The Monte & Jarden Thrown blanket is priced at only $10.99. These are so soft and cozy! Great gift idea.

Pick up a 5-pack of Men's socks for $6.99 (save $3).

Grab a 7-pack of e.o.s lip spheres for $10.99 after the $3 savings. They also have a 9 pack of lip balms sticks for the same price.

Wet Brush Disney Frozen set comes in several different character designs, save $4 and get this pack for $12.99.

Save $4.50 and pick up a 12-pack of Kleenex Tissues for $13.99. These are much needed this time of year!

Get the big bag of Ghirardelli Chocolate Squares for $9.29, you are saving $3.50.
Markdowns

These Honeydew Ladies 2-piece lounge sets are now $12.97 at my Costco.

Little Me Kids 3-piece set is $14.97, it comes with pants, shirt and a jacket. What a steal!

Men's Skechers shoes are marked down to $24.97

Women's Skechers shoes are marked down to $19.97.

These Color-Changing Tumblers are marked down to $6.97 for the set of 12.

Eco-Friendly Compact Dehumidifier $14.97.