We may earn money or products from the companies mentioned in this post.
The popular a buy 2, get 1 FREE sale on books, games & activity kits is back at Amazon! We found a ton of fun items marked down to 40-50% off. Amazon always has this deal whenever Target has their buy 2, get 1 FREE sale. Here are some of the great deals.
You can save 40% on It Ends with Us, it's price at $10.29 (reg $16.99).
The Beach Read is over 50% off and priced at only $7.54 (reg $16.99).
This Summer Bridge 2-3 Activities Workbook will help keep your kids on track during the summer. It's $9.99 (reg $12.99).
Oh, the Places You'll Go! would be a great gift for a graduate! It is over 50% of and $8.48 (reg $15.99).
If you have little ones, the My First Learn-to-Write Workbook is a great one to pick up. It's $4.07 (reg $8.99)
If you are looking for a great cookbook, the Skinnytaste Air Fryer Dinners is over 50% off and $10.66 (reg $22.99).
Another great cookbook you can save 50% on is Flour Water Salt Yeast, it's $17.39 (reg $35).
You can't go wrong with Taco Cat Goat Cheese Pizza, it's a ton of fun and $9.94.
The Melissa & Doug On The Go Water Wow! Reusable Color with Water Activity Pad 3-Pack will keep the kids busy. It's $12.99 (reg $19.96).
The Sushi Go! The Pick and Pass Card Game is a family fave! It's only $6.29.
I recommend The Crew: The Quest for Planet Nine Cooperative Card Game, it's $9.99 (reg $14.95).
You can save 40% on the Melissa & Doug Fashion Design Art Activity Kit, it's $12.99 (reg $21.09).
The super cute Melissa & Doug Created by Me! Cut, Sculpt, and Roll Modeling Dough Kit is nearly 40% off and $11.99 (reg $19.99).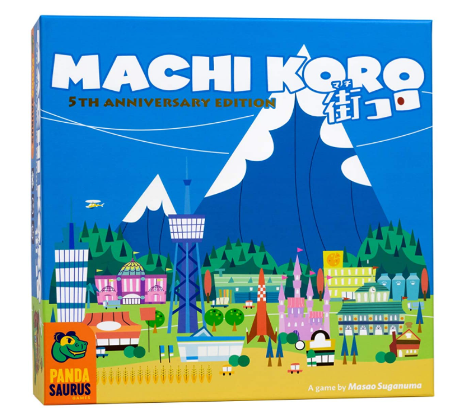 The Machi Koro Board Game would be a fun one for the whole family. It's $24.49.