We may earn money or products from the companies mentioned in this post.
We recently remodeled our kitchen and before we did the remodel I went through and got rid of all the old storage containers, cooking utensils and pots and pans that were old and no longer needed. So now we would not only started with a new kitchen but we'd also started with new kitchen gadgets & storage where needed. It was nice going through everything and getting rid if things that no longer had lids or had a broken handle. Even if you aren't doing a kitchen remodel I highly recommend a kitchen purge, it feels so good!

Amazon had an amazing sale on these Rubbermaid Brilliance food storage containers last year and I stocked up on them before our kitchen remodel was complete. I have been using them for months now and they are some of the best containers I have used. I love them for so many reasons!
They can go into the freezer, the microwave and the dishwasher. The lids lock tightly and they don't stain and they are leak-proof too.

One of the other features I love is that they stack so easily and don't take up a ton of room in my cupboard. Amazon currently has a great price on the Rubbermaid Brilliance 14-Piece Food Storage Set. This set is $34.99 and I highly recommend picking up a set if you are in need of updating or getting some food storage containers. Here are a few other Rubbermaid Brilliance sets at good prices:
Rubbermaid Brilliance 18-Piece set $32.98 (Walmart)
Rubbermaid Brilliance 10-Piece set $20.69 (Target)
Rubbermaid Brilliance 24-Piece set $44.99 (Amazon)
Rubbermaid Brilliance 10-Piece set $13.60 (Amazon)
Rubbermaid Brilliance 12-Piece set $27.99 (Amazon)
Here are a few other storage solutions I am loving in my kitchen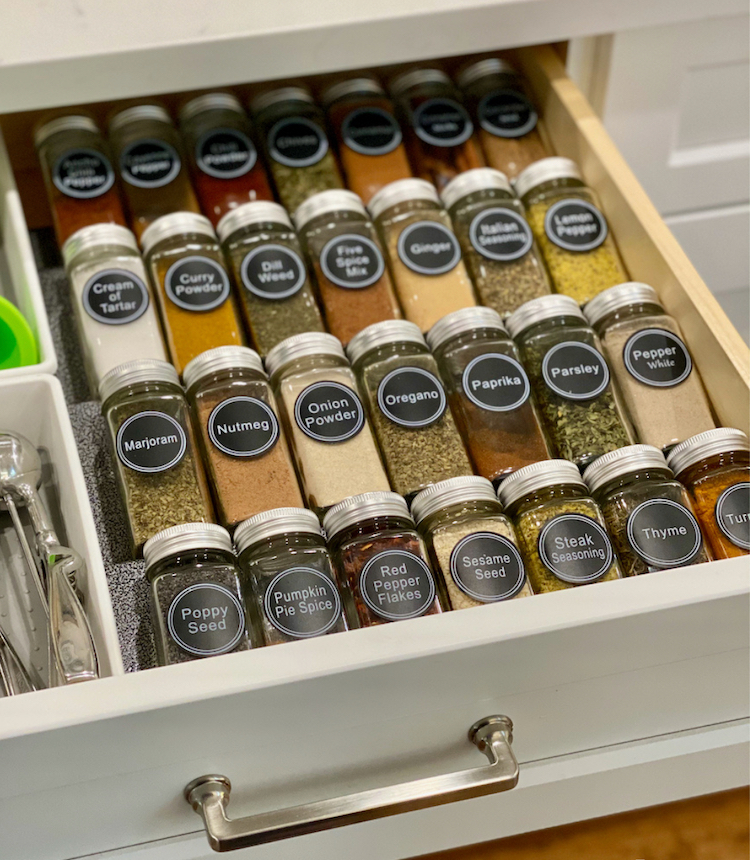 Convenient Spice Drawer Organization


Baking Supplies Organization