We may earn money or products from the companies mentioned in this post.

If you need to replenish your supply of face masks or your looking for some new prints or spring, we've put together a list of several options to keep you safe and in some cases looking stylish too. Lots of the face masks are on sale too! I'm loving the pretty prints of the Vera Bradley face masks and you can't beat the price. I love the low price on the masks from Target, I picked up a couple of those. You'll also find some stores are offering free shipping too.

Vera Bradley has a great deal on their face masks in a bunch of their pretty prints. You can score a 2-pack of adult face masks for only $2.80 when you save 30% at checkout (discount automatically applied). If you have kids, you can get youth face masks for only $2.80 (after 30% off discount). You'll get FREE shipping. They also have the option to buy carbon filters that you can slide inside the masks, these are on sale for only $9.50 for a 10-pack. The 30% off discount is valid through 4/5 and is actually good on all things at Vera Bradley.

If you are looking for an inexpensive option, Target has some brand new styles of face masks from Universal Thread. These come in a pack of 2 and are on sale for $4.00 through 4/3. There are several different colors and patterns available.

If you are in need of some masks for your kids Target has you covered! You can pick up 2-pack of Cat & Jack face masks for as low as $3.20 (through Saturday). In true Cat & Jack fashion, they have so many cute styles!!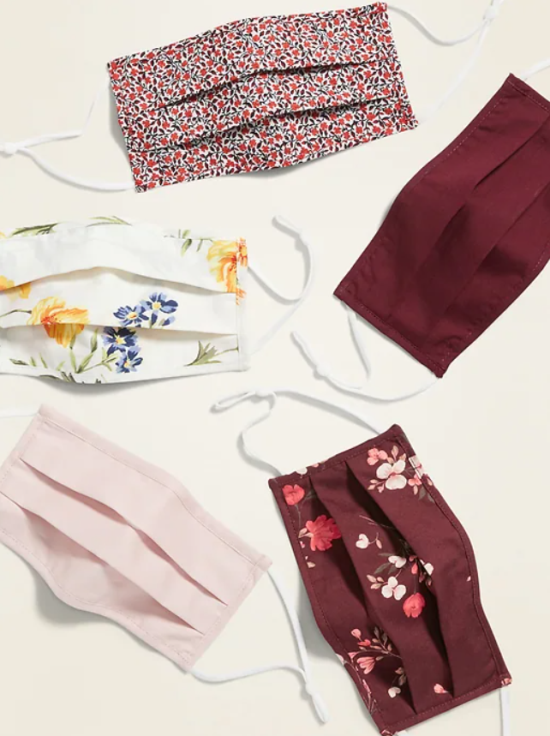 Old Navy carries a variety of face masks on sale for as low as $6.25 for a set of 5. They have sizes for both adults and kids. They also have smaller sets of 3 for kids on sale for $4.75. I own several Old Navy Face masks and I LOVE them!

Gap has 3 packs of masks for both adults and kids on sale for as low as $3. They have tons of great prints, so check them all out. You can also find 3-packs of masks from GapFactory. These are on sale for as low as $2.97.

You can score a 2-pack of adjustable face masks from BaubleBar for $8. There are lots of different color options available. You can check out other styles of face mask HERE.

Get a 5-pack of seasonal printed face masks from Tory Burch. These are priced at $35 and ship for FREE. All of their face masks have a wire at the nose, tie in the back for a comfortable fit and have a pocket that fits a filter. Filters are not included.

Sanctuary is offering a 5-pack of face masks for men, women and kids. The face masks for adults are priced at $28 and the kids sizes are $25. The best part is, when you purchase a mask, Sanctuary donates masks to organizations in need!

Athleta is selling a set of 5 Everyday Non Medical Masks for only $19.99 (reg $30). These masks are soft, breathable and come in an assortment of colors.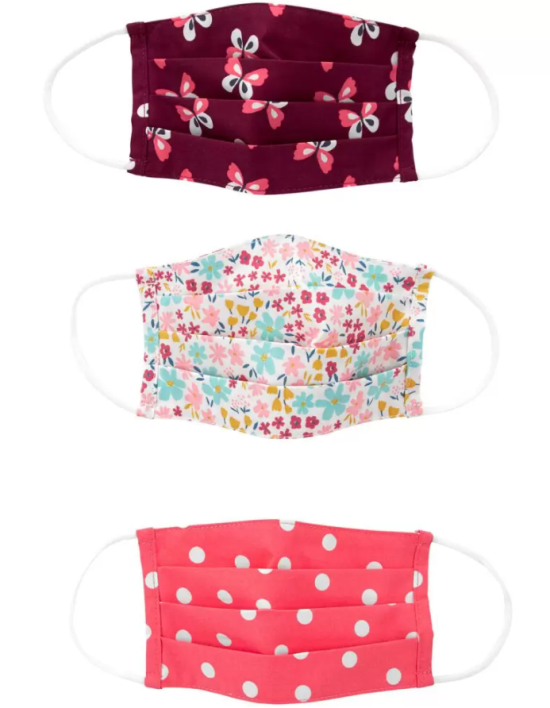 Carter's has 3-packs of face mask for kids in several different designs priced at only $3.00.

Disney fans can get sets of 4 Disney face masks for $19.99. They have lots of styles that include your favorite characters and films like Mickey, Star Wars and more. You can choose your mask sets in small, medium or large.

Etsy is a great option for face masks because you can find so many different colors and prints and in some cases you are supporting artisans! I love this face mask with the Favorite Things design.

You can pick up a set of 2 masks from Kendra Scott for $22.00. I love the colors on the set above!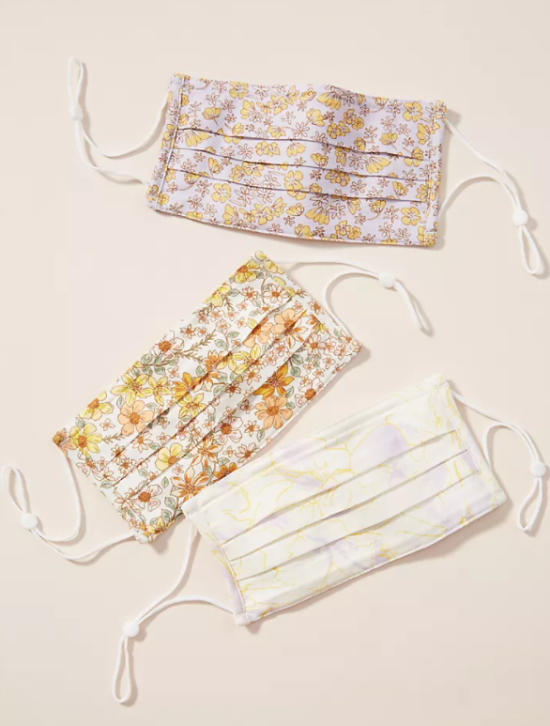 Anthropologie has lots of different face mask options starting as low as $10. I love the pretty prints on the set of 3 Sanctuary Organic Cotton Reusable Face Masks.