We may earn money or products from the companies mentioned in this post.

Have you heard the news? Disneyland ticket prices went up overnight! Generally, ticket prices are raised every year so this is nothing new. I do have some good news! You can still get Disneyland Resort tickets at 2021 prices via Get Away Today through 11:59pm MT November 3, 2021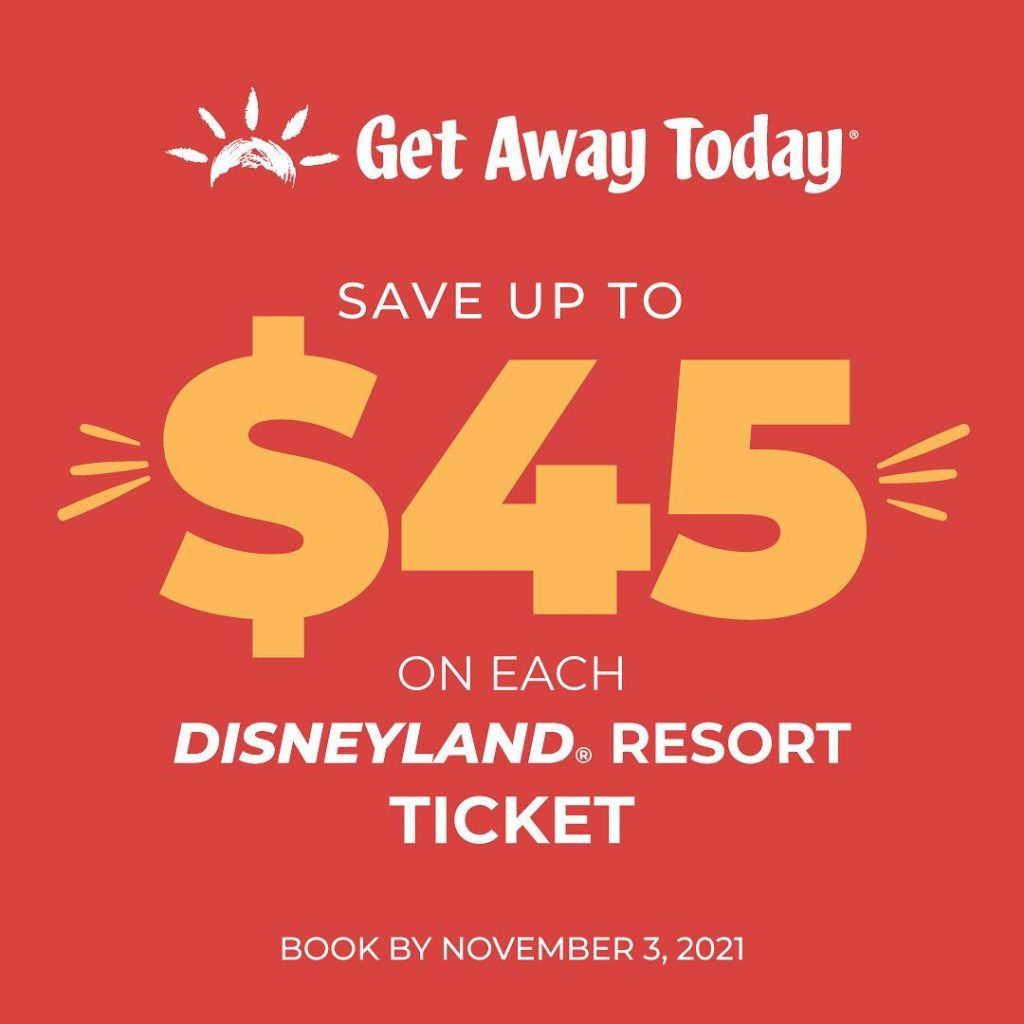 You can save up to $45 over gate prices by booking your Disneyland tickets with Get Away Today by November 3, 2021 at 11:59pm MT. You can buy now or lock in these lower prices for just $175 down with Get Away Today's Layaway Plan. If you book a 2-night stay with at least two tickets and use the code Thriving10 at checkout you will save an extra $10 off the discounted rates. Every little bit helps when it comes to saving on Disney trips, right?

If you plan on visiting Disneyland Resort this year or next NOW is the time to book and save yourself some money! You won't need to know the exact dates of travel, you will need to enter a general date to purchase your Disneyland Resort tickets. The date that you enter will be the date that Get Away Today will send you reminders to make theme park and dining reservations. The tickets can be used until December 31, 2022. All tickets are sent electronically. Here are the savings you receive when purchasing your Disneyland tickets through Get Away Today. I highly recommend booking a hotel and ticket package together to save even more. These discount ticket prices will be included in your package deal.
5-Day Park Hopper: $45 Savings
5-Day 1-Park per Day: $40 Savings
3-4 Day Park Hopper: $30 Savings
3-4 Day 1-Park per Day: $25 Savings
2-Day Park Hopper: $27 Saving
2-Day 1-Park per Day: $22 Savings

We are big Disneyland fans and even though there has been an increase it probably won't keep us away! If you are planning a Disneyland trip make sure you check out all our Disneyland posts to help you make the most of your vacation.