We may earn money or products from the companies mentioned in this post.
Here is a peek at some of the new items, coupon savings and markdowns you can find at Costco in November. November brings so many great things for Christmas gift giving. A new Costco coupon book was released and the coupon savings are valid now through November 22, 2020. There are a few deals that are valid November 5-19 and November 20-30 and I labeled those. Keep in mind that Costco prices may vary a little by region.

Here are couple of Costco tips for you: If an item ends in 7, it is Costco's version of a clearance item. Also, if you notice an asterisk in the top right hand corner of the sign with the price, that means it is a seasonal item and will not be stocked again (it may come back next year, but it won't be re-stocked after the current supply is depleted).

First bit of news! My Costco brought back self-checkout. Has your store brought them back too?
New Items

Costco now has the Ninja Foodi Smart Grill. I haven't met a Ninja appliance that I haven't loved.

This Cuisinart Hand Blender looks awesome, I love it has a storage case and pitcher. Although, I'm not sure where you store the stuff when you are using the pitcher. I'm giving you a heads up on a sale that's coming on this one! It will be $10 off November 20-30.

These Parker Lance color changing cups are fun and priced at $16.99.

There are two different color options, I think these would make great gifts for teens. They are so pretty!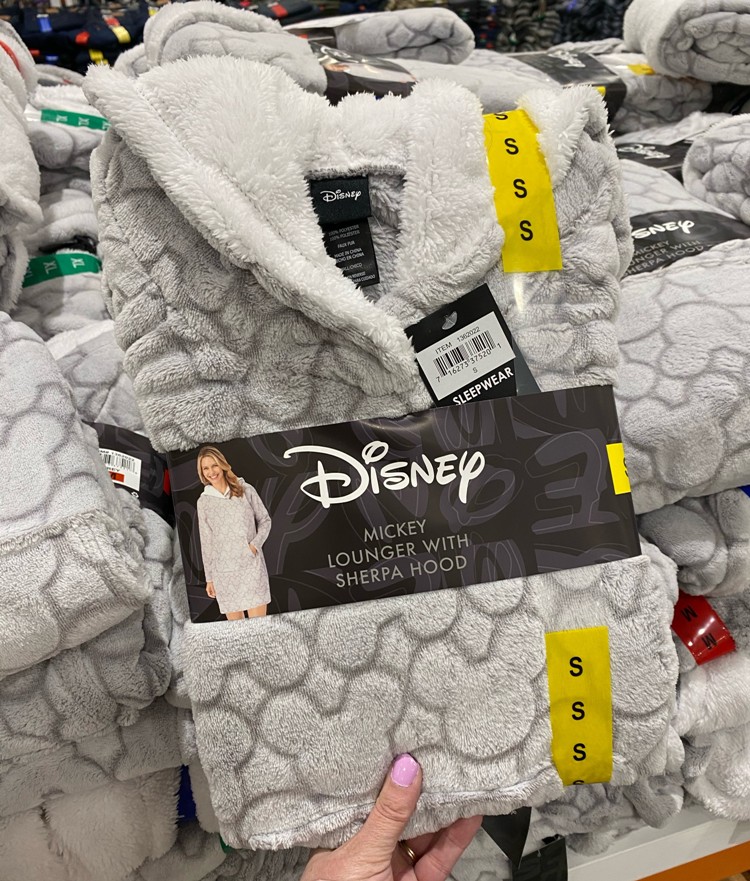 For the Disney fan, a Mickey lounger with sherpa hood. These are $14.99.

If you aren't a Disney fan you can go for the Comfy. This is $22.99. Has anybody bought one of these before?

I love these Splendid pajama sets, they are priced at $19.99.

There are several different design options.

Men's Kuhl Spyfire hoodie jacket is $149.99 (no, that is not a typo). I have never heard of this brand before, these are very pricey jackets! If you are familiar with this brand I'd love to hear your thoughts.

Cute Mandalorian toy for $19.99. Did anyone catch the first episode of the season? I am loving this show!

Jumbo Mickey and MInnie Plush are $19.99.

This ping pong table is awesome! We bought a ping pong table for our kids one year and it was one of the best purchases we ever made. We still get tons of use out of it. This one is $299.99.

Fender Guitar gift set is $169.99..

This would make a great gift for the guys (or gals) on your list. It's a handy tool to have on hand. It's priced at $29.99.

I love checking out the books during the holidays, they bring in so many new titles. The fun LEGO Harry Potter book would make a great gift.


Perfect for the Disneyland fan (like me)!




I love this collection of holiday hand soaps for $9.99.

Here's another item I love! I bought this last year, these make great little gifts. The 5-pack of Dionis goat milk hand lotion is $9.99.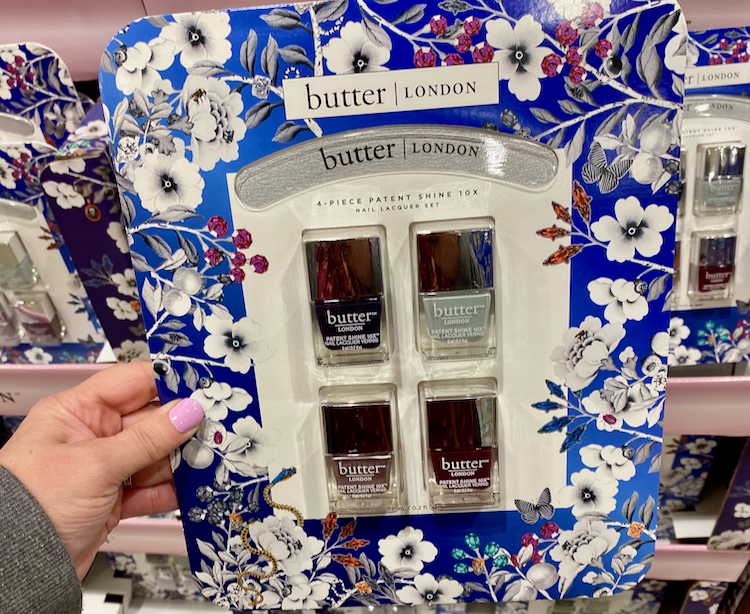 This set of 4 butter nail polishes are $19.99.

This Crabtree & Evelyn set is $24.99.

7-day Make-Up eraser set is $19.99. I love the bright colors of this set! You also get a bonus laundry bag. I thin this would be a great gift.

Get this 8-pack of Essential Oils for $18.99.

I found a new to me Christmas ornament set at my store, this set is $13.99.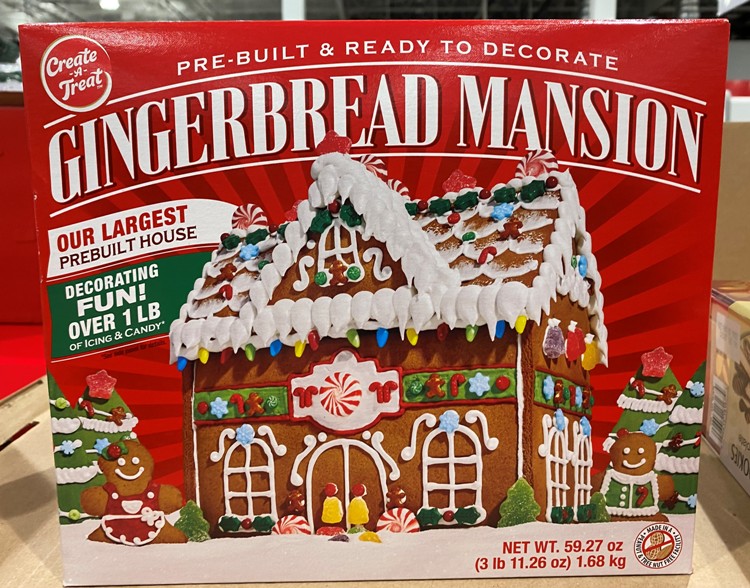 I love these kits! We usually buy these when it gets really close to Christmas because they get marked down. This mansion is priced at $11.99.

Yummy Lindt Advent calendar is $17.99.

Also yummy Seattle Chocolates Truffles are $11.99 for the gift box.

I love this Swiss Miss cookie gift, because they get to keep a really cool canister afterwards. This is $19.89.

How cute is this Popcornopolis gift that resembles Santa's sack? This is $19.99.

YUM!! I am all about chocolate covered pretzels and these look divine because they also have caramel! The are priced at $12.99

More yummy chocolate for you! Get these Godiva Molten Lava Cakes for $5.49.

I am looking at these and wondering why I didn't bring these home with me. Don't they look heavenly. These Saleted Caramel Cups are vegan and priced at $***

Fun flavor variety pack from Lay's is $11.99.

I"m not sure if these are new but they are new to me. Since we are in the middle of a remodel and I am without a kitchen I am cooking things in my front room with a toaster oven. I bought these because I thought they would be quick and easy to make and they were low in cars. These are really good! Give them a try for a super simple dinner one night.
Monthly Savings

I own the Ninja Foodi and I love it! This will be on sale from November 20-30 for only $119.99. This is a great price for this bad boy!

The Gourmia 6-Quart digital fryer will be priced at only $39.99 November 5-19. You save $10 off the regular Costco price.

Nice deal on a Crockpot Slow Cooker, this will be $10 off the regular price of $39.99 on November 5-19.

You can save $20 on the Instant Pot 6 Qt Duo Multicooker, it's on sale for only $59.99.

Save $4 on the Nordic Ware pans and get the set for only $17.99. (valid November 5-19). I will be picking up this set! I'm in desperate need of new baking sheets.

Save $4 and get this mixing bowl set for only $15.99.

Woah! Check out the amazing price on these Amari Velvet throws! They are on sale for only $8.99 (save $3). What an awesome gift idea! (valid November 5-19)

OOH! These Brookstone Heated Throws are on sale for $23.99, you save $6 off the regular price.

Nautica ladies fleece pajamas are $4 off and priced at only $13.99.

Men's Eddie Bauer lounge sets are only $14.99 (save $5)

Holiday dresses for girls are only $15.99 (save $4) from November 5-19.

OOH! This would make an awesome gift for pretty much anyone. You save a whopping $8 and get it for only $19.99.

We love the Shea Moisture Daily Shampoo and Conditioner, this month it's on sale for $11.99, you save $6 off the regular price of $17.99..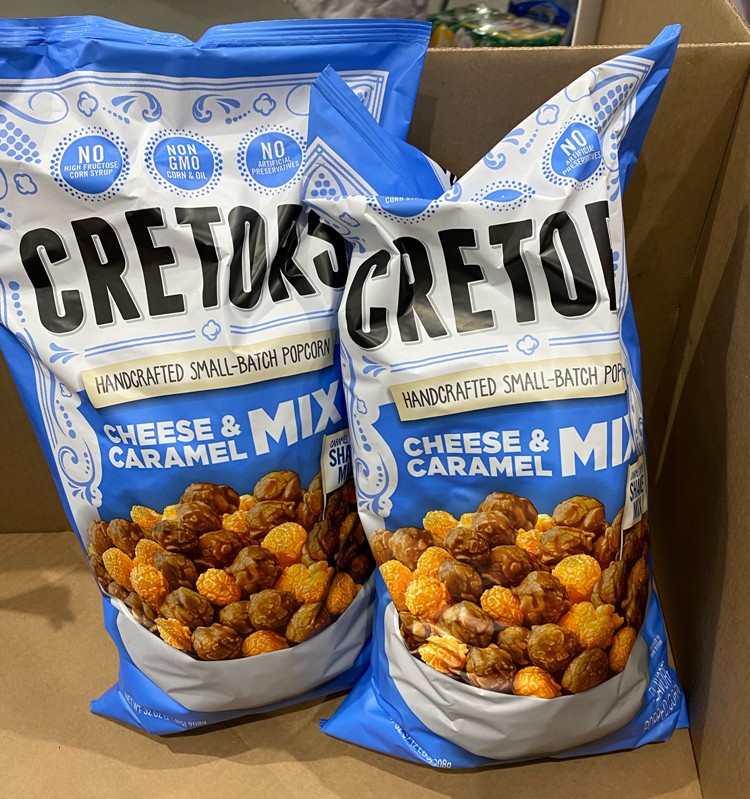 The yummy Cretors Cheese & Caramel Popcorn mix is $2 off and priced at $4.99

I love me some Stroopwafels! Save $3 on the box and get these for $3 less than the regular price (sorry I forget to check the price on these). I fell in love with these on our trip to Amsterdam.

Pure Organic Layered Fruit Bars are $3.20 off the regular price and on sale for $8.79

The Izze Sparkling Juice Holiday Pack is on sale for $3 off. I bought this pack because I am a huge fan of Izze, but the sparkling cranberry orange spice is not very good. Sparkling Cranberry Orange sounds really good, but the spice just makes it weird. I am not a fan of that one flavor.

Boursin is a staple at our house! My husband uses it in his ham & cheese omelettes in the morning and we mix the Shallots & Chives variety into our mashed potatoes on fancy occasions (like Thanksgiving & Christmas). Save $3 and get the 3-pack for $5.99. This is a steal! Just once box goes for about that price at a regular grocery store.

Save $3.40 on Crescent rolls, get these for $4.49.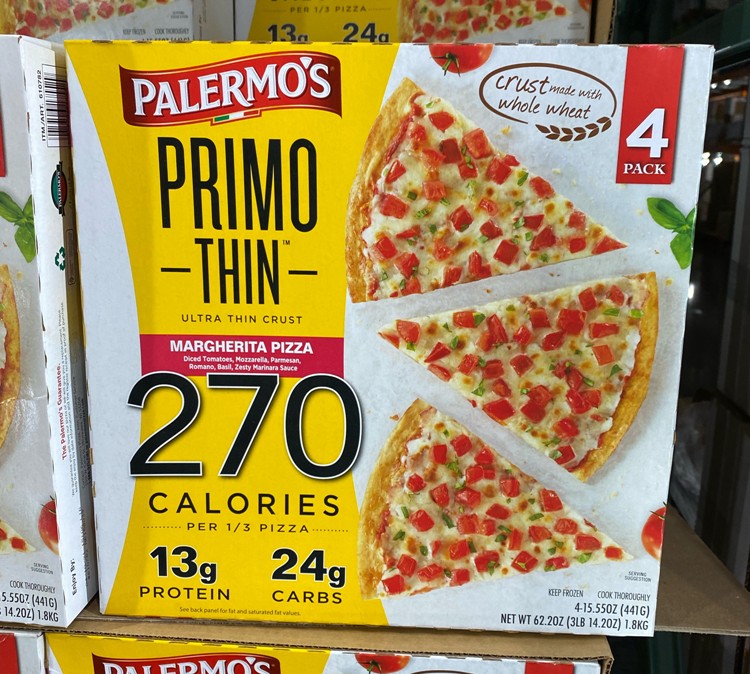 This Primo Thin Margherita Pizza looks yummy, save $3.90 and pay $9.89.

Snack Factory White Chocolate & Peppermint Pretzel Crisps are $2 off and only $4.99. (valid November 5-19)

Score big savings on the Coconut Almonds with Dark Chocolate, you save $3.90 and get them for only $8.99. (valid November 5-19)

These are the best! Save $3 and get them for only $6.49. These make great gifts! Just throw a bow on top and you are set! (valid November 5-19)

The Unreal Dark Chocolate Coconut Minis are only $6.89, that's $3 off. We love these! (valid November 20-30)
Markdowns

Wow! I found a 2-pack of Built stainless steel bottles for only $4.97. Seriously, such an amazing price!

Found these Puma sweatshirts marked down to $8.

The CK hoodies were an insane deal, these were only $4

These jeans were down to $9.97.

There was an amazing deal on these jackets, they were only $9.97.

Kids set down to $9.97

Fun Disney gowns were only $7

Harry Potter or Marvel figure were only $4.97.

This Roc set was $1997.

This set was $19.47.

Belif set was $29.97

This hand sanitizer was marked down to only $2.97.
&