We may earn money or products from the companies mentioned in this post.
Here is a peek at some of the new items, coupon savings and markdowns you can find at Costco in May. May brings some great options for Father's Day, more outdoor items and some great markdowns in clothing and beauty. A new Costco coupon book was released and the coupon savings are valid now through June 13th. Keep in mind that Costco prices may vary a little by region.
Here are couple of Costco tips for you: If an item ends in 7, it is Costco's version of a clearance item. Also, if you notice an asterisk in the top right hand corner of the sign with the price, that means it is a seasonal item and will not be stocked again (it may come back next year, but it won't be re-stocked after the current supply is depleted).
New Items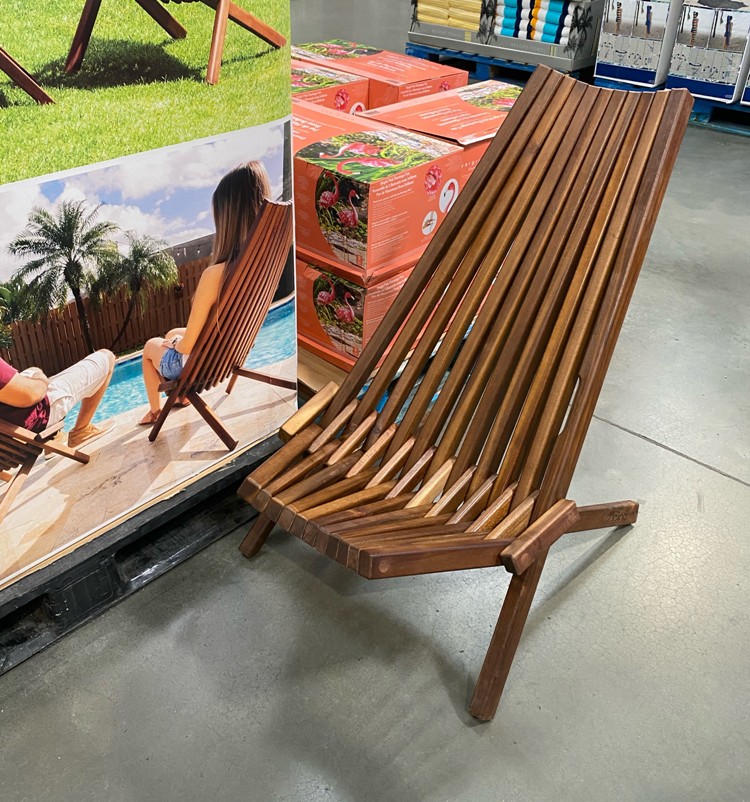 What a fun and funky Melino chair is priced at $49.99.
The Bestway oval pool is 22′ x 12′ x 48″ and priced at $599.99.
I love the look of this Patio Cooler & Beverage Cart. It is priced at $199.99.
This is a cool decorative pendant light for outdoors, it's priced at $43.99.
I own this Ninja Foodi Digital Air Fry Oven and I love it! My favorite feature is that it folds up so it doesn't take up a ton of counter space. Costco has this priced at $179.99, which is a pretty good price, because the best sale price I usually see is around $199.99.
There is a new 3-pack of Green Pans for $59.99. I am a big fan of this brand. We have owned a couple of Green Pans and have been super impressed with them.
I found a new Faux Leather Desk set for $29.99.
Get the updated LEGO Minifigure book at Costco. My kids LOVED these books!
This ust 10-piece camp kitchen set would make a great Father's Day gift. It's $44.99.
Here's a fun one for you dog owners! The Nerf gun will blast tennis balls for your dog to retrieve. It's $18.99.
I found some new Dark Chocolate Salted Pistachios. I picked these up and they are delicious! These are $14.99.
I found these handy S'mores kits which include everything you need to make 18 S.mores. These were priced at $9.59,
OOH! This looks fun! Get 3 ceramic cups filled with Belgian chocolate fondue. I picked this one up for a birthday, but we haven't used it yet. I'll let you know what I think. This was $11.89.
There is a new Keto & Paleo brownie mix that is gluten-free. I decided to coordinate my nail color with the packaging.
These look yummy! Confessions! Sometimes I buy things that I could just as easily make myself because they are convenient. I bought these today.
I found a new pre-made dinner option of Teriyaki Marinated Salmon.
Monthly Savings
These first couple deals are only valid through 5/30, but I wanted to mention them because they are good ones! Get this Make Up Eraser set for only $14.49, you save $5. This would be great for yourself and also a great gift for a teen. Snag one!
I was in need of some new cutting boards so I grabbed this 3-piece set for only $11.99. You'll be saving $3 off the regular price through 5/30.
I own the NInja Foodi and I love it! Get this on sale for $129.99, you save $30 off the regular price.
Another Ninja item on sale is the Power Pitcher System, you can also save $30 on this one and get it for $99.99.
Save $5 and get this 2-pack of Manna water bottles for $16.99.
This worklight and spotlight would make a great gift for Father's Day! Save $10 and get it for $29.99.
Save $10 on the Pure Earth Organic 6-piece sheet set, the queen set is on sale for $29.99 and the King set is on sale for $39.99. I'd love to hear your thoughts if you have tried these.
Save $6 on this 2-pac of Planet Pillows, get the 2-pack for only $12.99.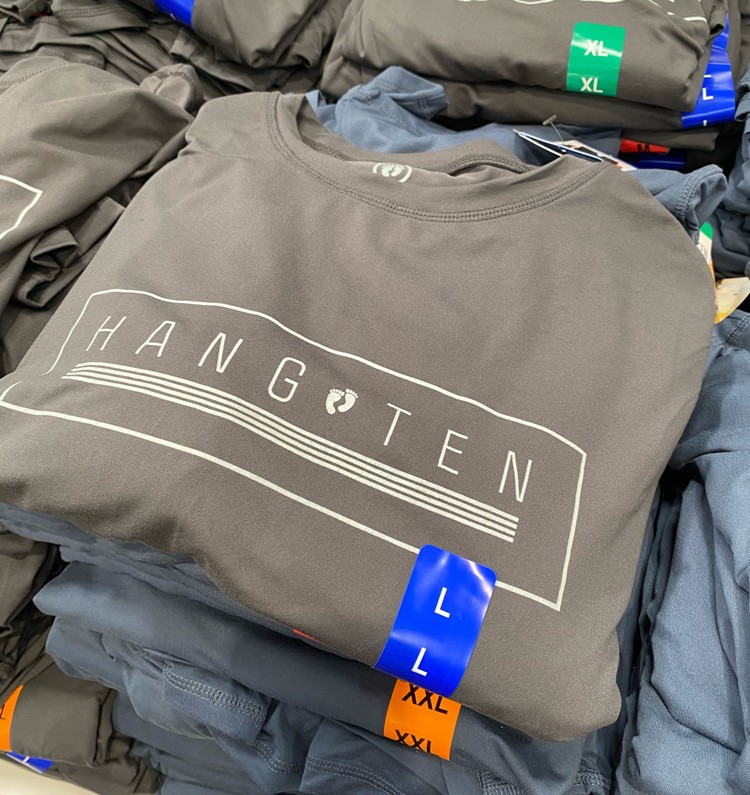 Hang Ten men's long sleeve sun tees are on sale for $9.99. They have women's sun tees for the same price too.
Brownie Brittle is buy one get one FREE! You get 2 pack for $6.89
Angie's Boom Chicka Pop Kettle Corn is also BOGO FREE. Get 2 bags for $5.89. Such a steal!
These are on sale for only $3.99.
The pack is perfect for summer BBQs, save $3 and get this for only $4.79. This is a screaming deal!
Markdowns
This 4 back of water bottles was marked down to $9.97. Costco is my go-to place for all water bottles, I just wait for markdowns because they seem to happen often.
This Nordic Ware wok is $16.97.
This 3-piece serving set was marked down to $10.00
There are some amazing markdowns in the clothing department, so make sure to check it out. Most of the markdowns will end in .00 or .97. This men's jacket was only $7.00.
Gerry polo shirt was marked down to only $4.00.
This Lee shirt for men was marked down to $6.00
I found Adidas leggings for women for only $7.00. Such an amazing deal!
This Citrus brightening cleanser was marked down to $6.97. This an absolute screaming deal because the 6 oz cleanser sells for $35 at Ulta and other beauty stores.
Make sure you check the beauty section, there are tons of deep markdowns. This set is another great steal.