We may earn money or products from the companies mentioned in this post.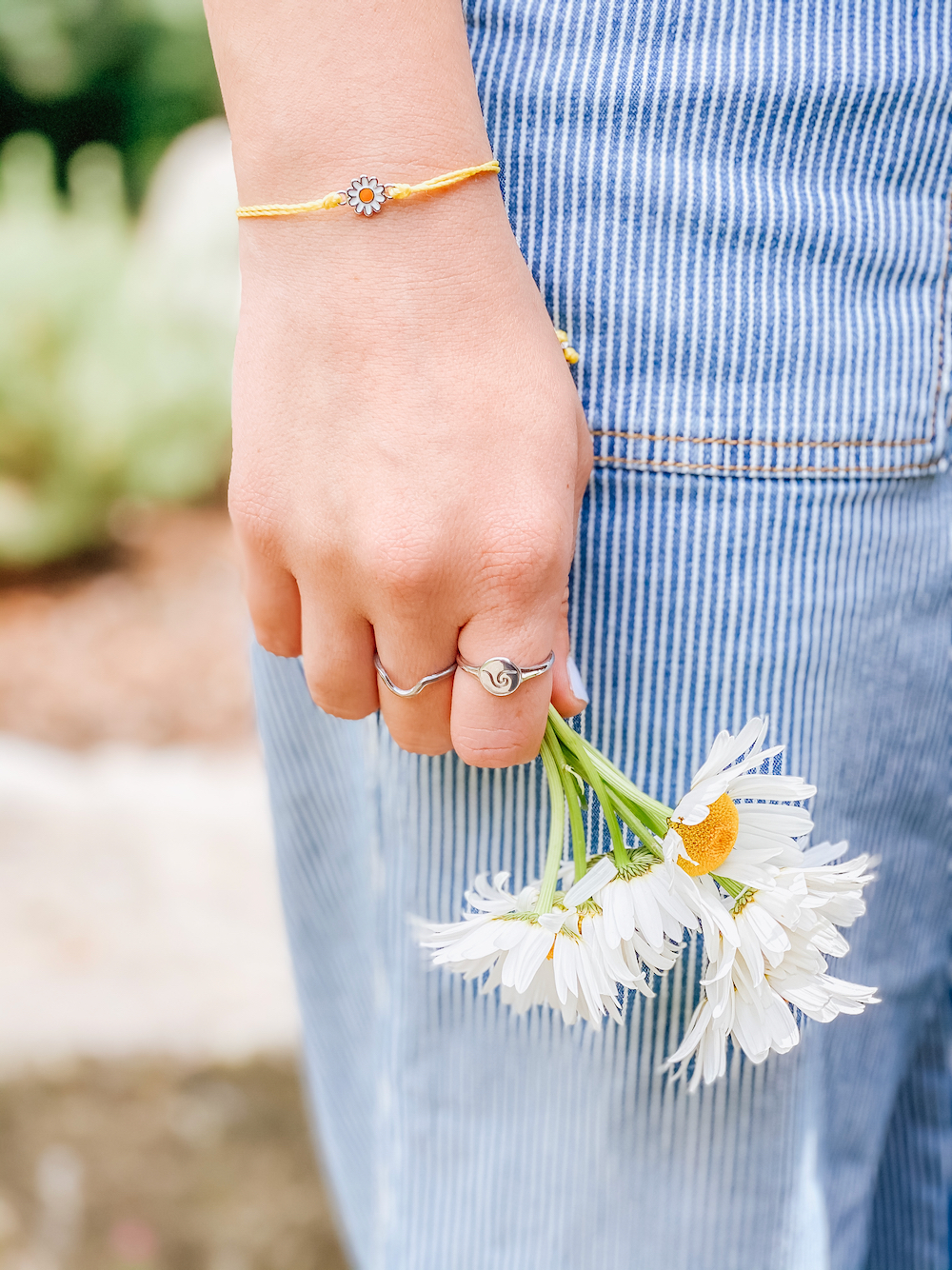 My daughter loves Pura Vida Bracelets. If you have a teen, they are probably a big fan too. She owns lots of Pura Vida jewelry and her most recent purchase was the cute Daisy Charm bracelet. Pura Vida is having a great birthday sale and offering 30% off everything. You can also score FREE shipping when you spend $10 or more. It get's even better because EVERY order receives a free surprise gift. This special offer is valid through September 27th.
They have lots of fun jewelry options in bracelets, rings, anklets and more. The fun Wave Ring in one of their more popular items. Make sure you check out their sale section, they have several items that are marked 30% off.
Another one of my daughter's favorite's is the Wave Coin Ring. Lots of their jewelry has a beach theme, which makes sense because the company was started in Costa Rica. The jewelry is made by an artisan community that includes a family of more than 800 artisans in Costa Rica, El Salvador, India and more.
Here are a few items that are currently on our Pura Vida wish list:
Pura Vida X Vera Bradley Face Mask
Raw Crystal Ring + Earring Set
I highly recommend their fun Pura Vida Bracelet Club. The cost is $14.95 per month and you can cancel at anytime. They have a great introductory offer for $30 you can get a 3-month subscription, it's like getting 1 month free
With the Pura Vida Bracelet club you get 3 exclusive bracelets and a sticker. The set will have a retail value of up to $50. I signed up for the Pura Vida Bracelet club as a gift for my daughter, I went with the 3-month subscription for $30, which includes free shipping. She is super happy with the first set of bracelets (the photo above is from the June set). The 3-month option for $30 makes such a great gift! With this deal you are essentially paying $10 a month for 3 months. You can easily cancel after the 3 month period if you don't want to continue the subscription.