We may earn money or products from the companies mentioned in this post.
Here is a peek at some of the new items, coupon savings and markdowns you can find at Costco in April. April brings more items for summer fun and your yard. A new Costco coupon book was released and the coupon savings are valid now through May 9th. Keep in mind that Costco prices may vary a little by region.

Here are couple of Costco tips for you: If an item ends in 7, it is Costco's version of a clearance item. Also, if you notice an asterisk in the top right hand corner of the sign with the price, that means it is a seasonal item and will not be stocked again (it may come back next year, but it won't be re-stocked after the current supply is depleted).
New Items

This table is gorgeous and priced at $1199.99.

There is lots of new items for outdoors and this swing is one of them.

My Costco now has Traeger grills, this one is priced at $699.99 and bags of 35 lb pellets are $19.99.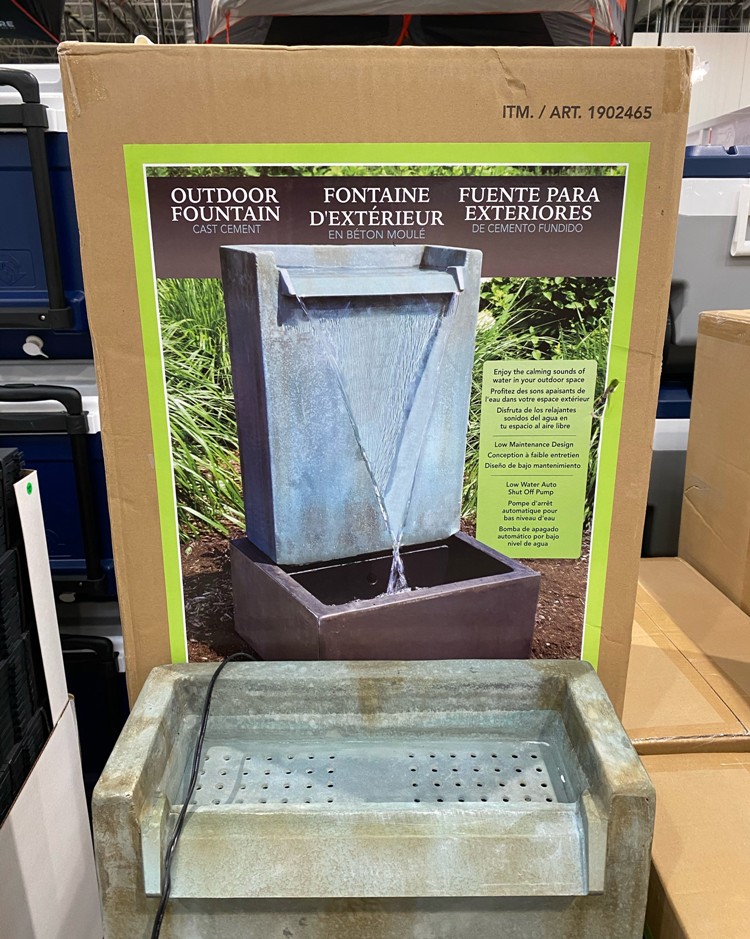 Cool fountain for your yard, unfortunately, I forgot to grab the price on this one. I say if you love it, buy it! Who cares about the price! (Ok, that's totally not me, I'm a frugal person that always checks the price on things first)

These Vornado Helix person fans are priced at $19.99.

There is a new folding wagon. I forgot the price on this one too but online at Costco it's $79.99 and in-store prices are sometimes lower than those online.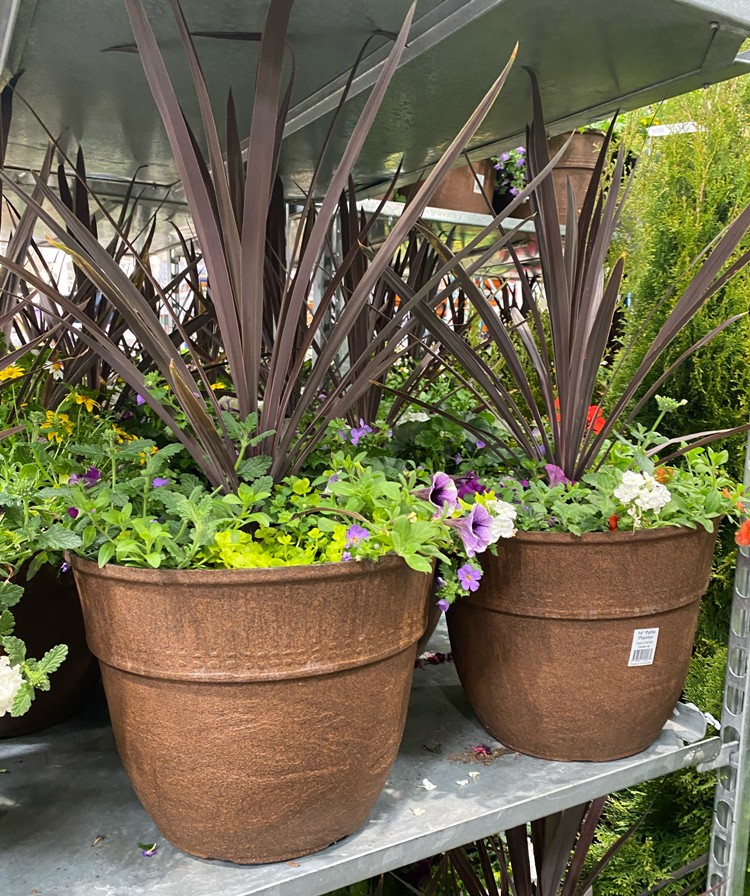 There are lots of plants available right now and we'll see lots more through Mother's Day. The selection and quantity varies from week to week. These planters are $29.99.

You can't go wrong with a Step 2 water table to keep the kiddos entertained during summer. My kids loved theirs when they were young.

This 4-pack of cooling towels is $19.99.

New Cuisinart BBQ tool set is $16.99.

I noticed some new tumblers and water bottles. These are huge and priced at $24.99 for a 2-pack.

New Reduce Growlers are $16.99. This colors is so pretty!

New infusible water pitcher from Contigo.

New Melamine serving set is $16.99.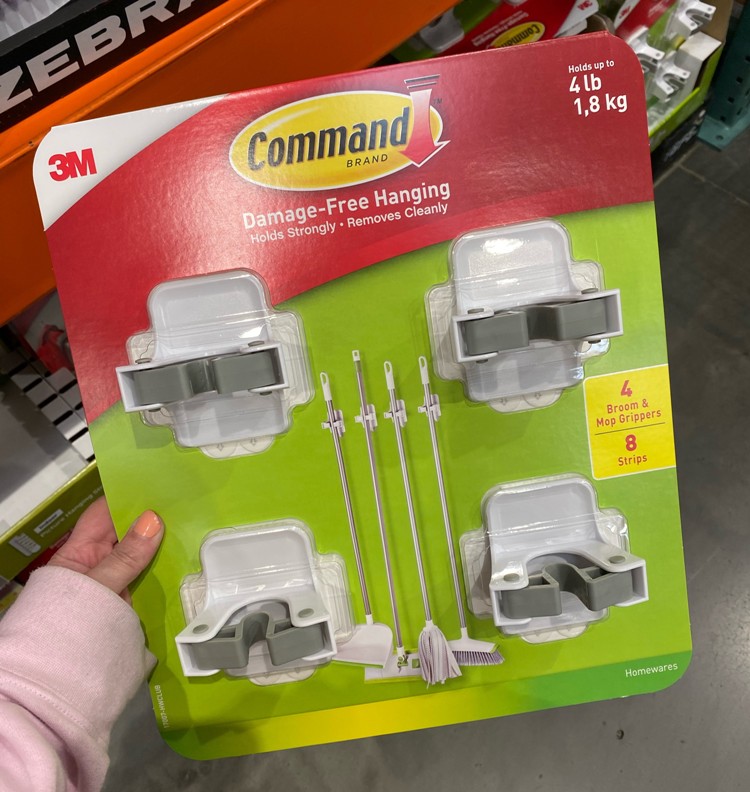 More handy items from the Command brand. We have some fo these, they are super handy.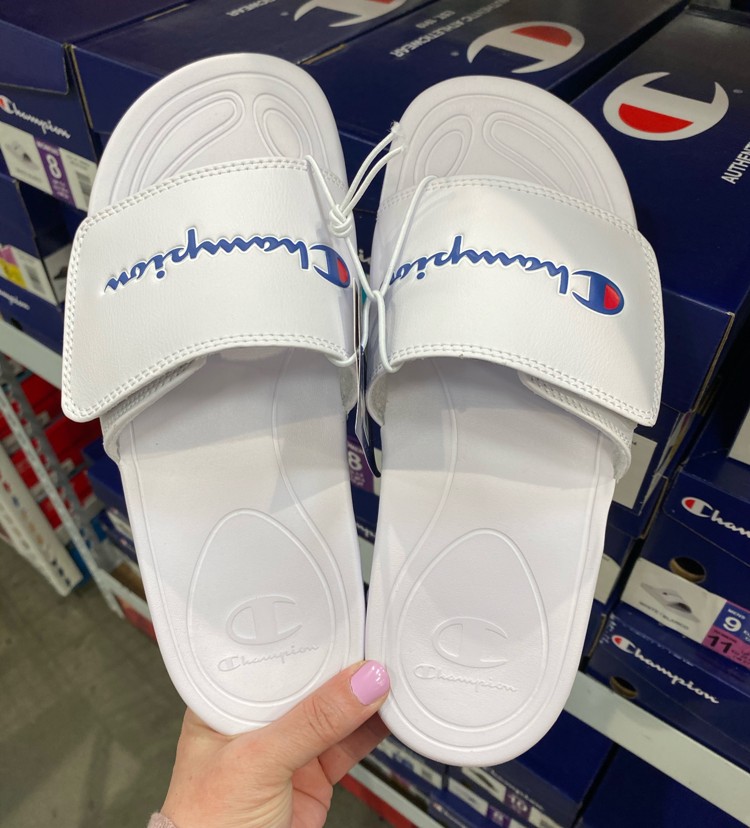 These Unixex slides come in black and white and are priced at $14.99.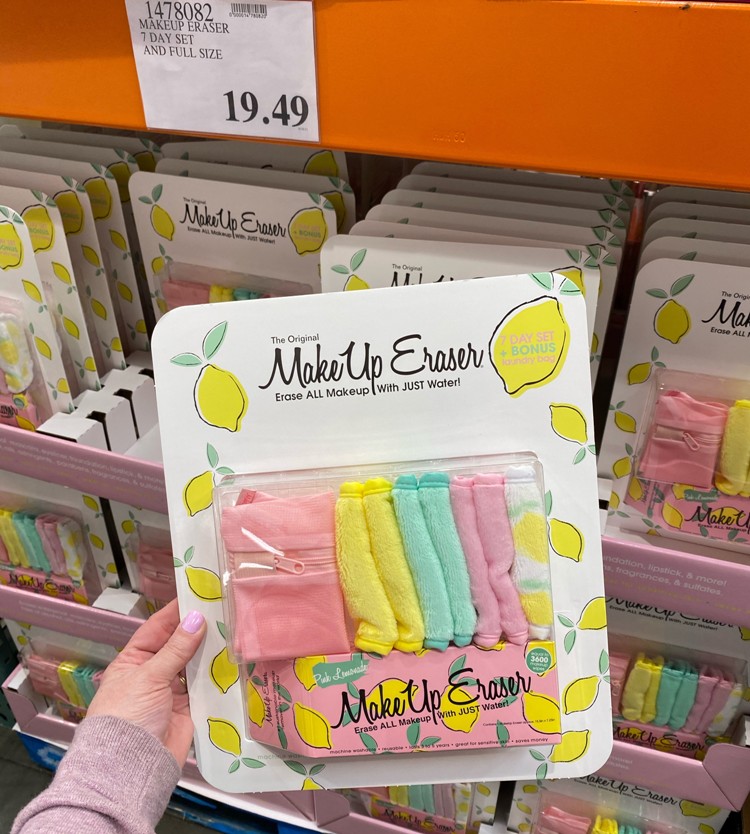 Pretty new version of the Make Up Eraser is $19.49.

New from the Heritage Store, Rosewater Refreshing Facial Mist is $14.99 for the 2-pack.

OOH! A new option for dinner, a Taco Salad kit.

I'm in love with the Kevin's Natural meals, they are so easy to make a super yummy. This is a new flavor I haven't tried, but I picked it up and I'll let you know how it is. I haven't had a Kevin's Natural meal that I haven't loved. Costco also carries the Lemongrass Chicken, but that is old news.

Now we move on to a whole bunch of items that contain my favorite food…chocolate! These Clio Yogurt Bars look yummy. If anyone has had them let me know how they are. These are $13.99.

I've heard from many people that these amazing treats were at their Costco but I haven't had them…until now!! Yum! I prefer the raspberry version, but I'm not going to complain about the strawberry version. So good!

Sweet Loren's clean Chocolate Chunk Cookie Dough is $9.99 (its $3 off the regular price only through 4/25)

Girl Scout Thin Mints Almonds! YES PLEASE!! These are $12.99.

Yummy Salted Caramel variety pack is also $12.99.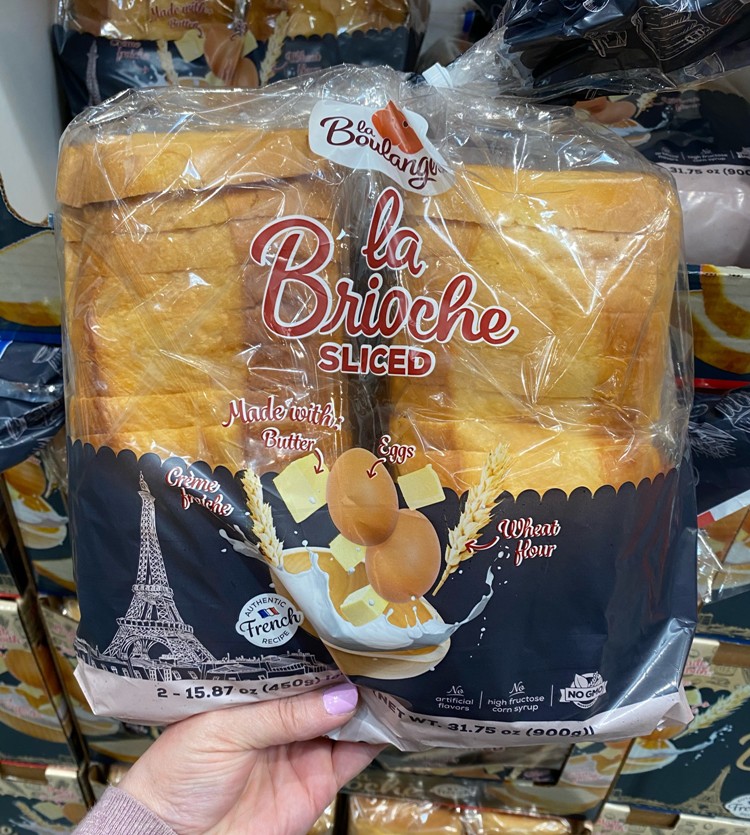 YUM! La Boulangere French La Brioche Sliced bread is $7.99 for a 2-pack.

We stumbled upon this Wild Four Maple Syrup this month and it is so yummy! It's $14.59.

New BBQ sauce from Primal Kitchen is $8.89.
Monthly Savings

These Skechers sandals are on sale for $15.99, you save $4.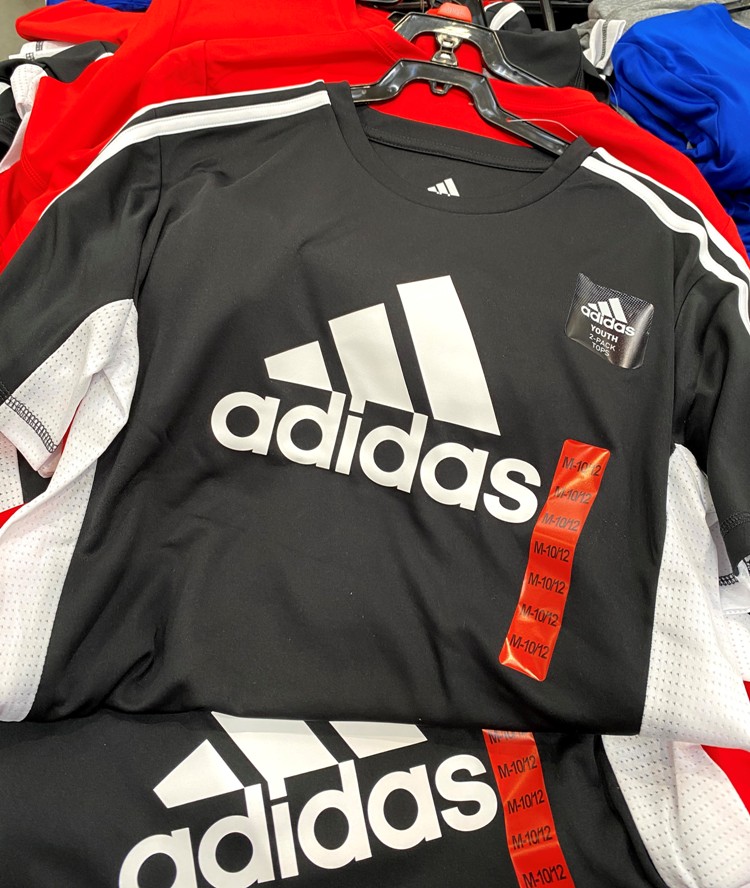 Get a 2-pack of Adidas shirts for boys for $14.99 (reg $19.99).

These 4pc pajama sets are on sale for $15.99 (save $4).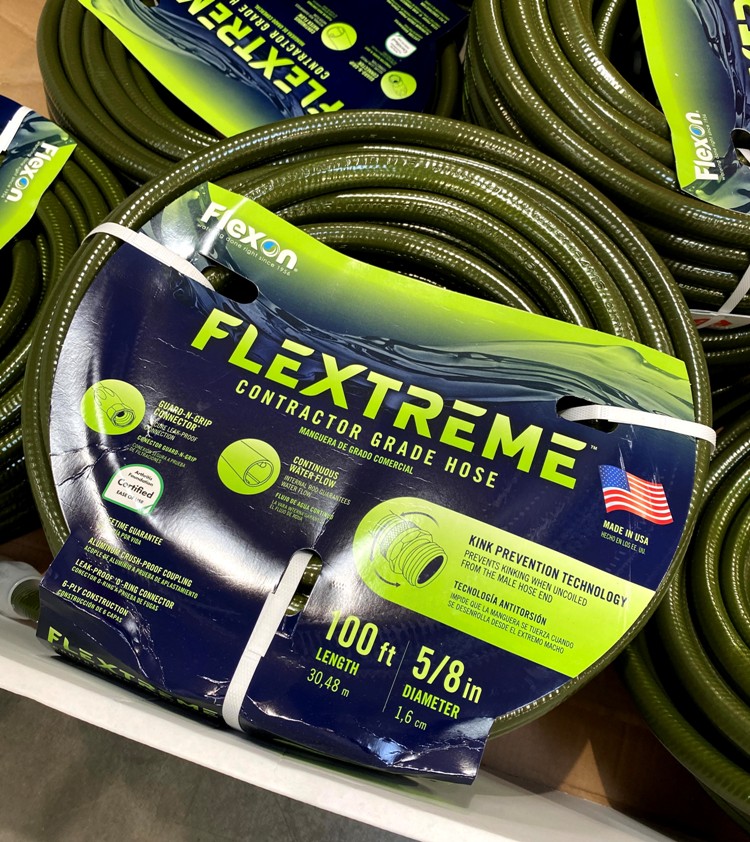 This Flextreme hose is on sale for $18.99, you save $5.

If allergies are hitting your family hard like they are mine, it's a great month to pick up Kleenex. These have coupon savings of $4.50 off the regular price.

Nice sale price on the uber popular Revlon One-Step volumizer this month.

You can save $12 on this pack of StriVectin eye cream, it's on sale for $27.99.

This neck cream is a whopping $25 off and priced at $39.99 on sale.

There is a nice sale price on the Pantene shampoo and conditioner, making it only $7.99 (save $3).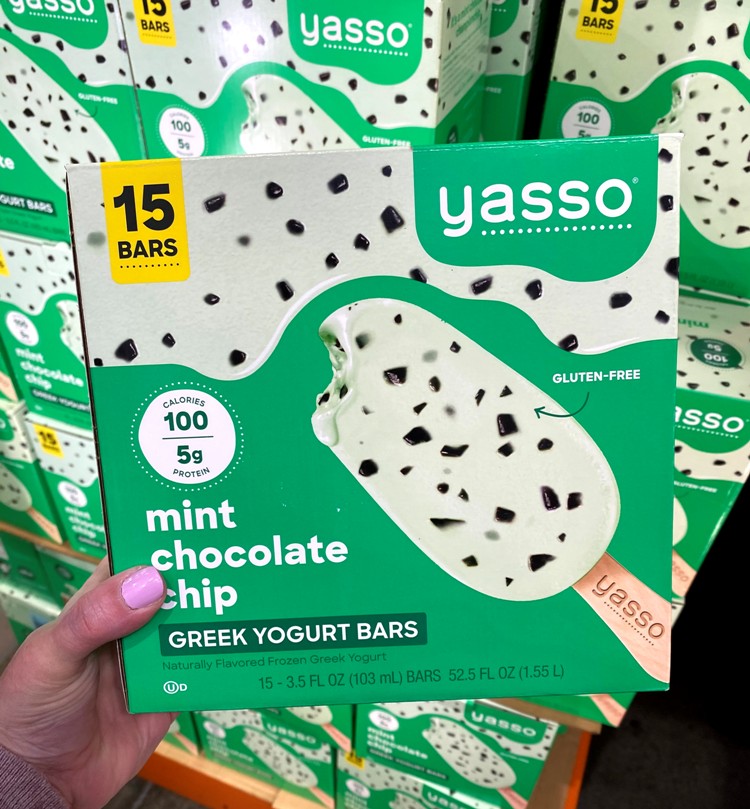 These Yasso bars on are sale for $6.99 (save $3).

Noosa Youghurt is on sale for $5.89, you save $2.90.

The Babybel cheese is a staple at our house so I was thrilled to find these $4 off right now, they are on sale for $7.99.
Markdowns

These rain jackets were marked down to $13.

Women's Champion hoodies were down to only $8.

Splendid dip-dye sweatshirt is down to $9.

Wow! These women's Fila shoes were marked down to only $14.

2 pack of cooling rack is down to $12.97 at my store.