We may earn money or products from the companies mentioned in this post.
Here are some of the best deals we found for Amazon!! You will always find the newest deals at the top of the list. Keep in mind that Amazon prices can change at anytime, all of these prices were valid when posted. Make sure you double check the price before you make your purchase. If you don't see a coupon that we mention, it could be that the coupon is no longer valid or that you already used it at one point, most Amazon coupons are one-time only.
New Deals
You can get these women's canvas sneakers for only $9.49 when you use the code MH7JEDGM at checkout. They come in a few different color options too!
Amazon dropped the price on the Disney Storybook Collection Advent Calendar, it is priced at $19.99 and includes 24 books.
My favorite kitchen gadget is back in stock! The Goodcook High-Temp Meat Chopper is only $4.97. I can't recommend this kitchen tool enough! I love it and use it all the time!
Grab a 12-pack of Nature's Bakery Whole Wheat Fig Bars in Raspberry for only $5.08 with Subscribe and Save. You can pick up a 12-pack of these bars in blueberry for the same price with S&S.
You can get a 18-count pack of Fine Point Markers for only $6.99 when you use the $1.00 coupon. These are awesome for doodling, drawing, coloring or journaling.
The Look and Find activity books are perfect for keeping kids busy. The Secret Life of Pets 2 Look and Find Activity Book is over 50% off and only $5.00.
You can also grab the Disney Princess Look and Find Activity Book for only $6.24.
The classic Polar Express 30th anniversary edition is $7.86 and would make a nice gift.
If you have younger kids, the popular Room on the Broom Board book is only $4.00.
Home Decor
The highly rated SRIWATANA Set of 3 Floating Shelves are only $11.99 when you clip the $3.00 coupon. These shelves would make a nice addition in almost any room in your home!
You can get a Set of 2 Farmhouse Buffalo Check Plaid Throw Pillow Covers for $10.69. These come in a ton of different colors and get over 6,000 reviews!
If you are looking for cute Christmas pillow covers, you can get this set of 4 Christmas Pillow Covers for $12.99.
I love this Thankful Burlap Banner! Its priced at $9.99 and will add a nice festive touch to your home!
Clothing & Accessories
We found a Women's Leopard Print Cardigan Sweater that comes in several different color and print options.. This sweater is perfect for the cooler weather.
This Women's "Be Kind" Graphic Top with Pockets is really cool. It comes in several different colors and is priced as low as $14.99.
We found a really pretty Women's Scarf that would be perfect for fall or winter. It's priced at $9.99 and comes in several different color options. This gets over 4,000 reviews!
The Avocado Airpods Case would make a fun gift for a tween or a teen! It's only $5.99.
Kitchen
This set of 4 Airtight 4L Cereal Storage Containers w/24 Labels would come in handy. Pick this set up for $23.79 when you apply the $3.00 coupon.
If you are in need of some new measuring spoons, you can get the Spring Chef Magnetic Measuring Spoons 8-piece Set for $13.99. This set comes with a lifetime warranty and get over 7,000 reviews!!
I own this OXO Good Grips Palm Brush Storage Set and I love it! It works great and the holder is really convenient for storing the brush. It's $9.99.
2020 Advent Calendars
Great news! Amazon dropped the price on the brand new LEGO Advent calendars for 2020! These often sell out and are sometimes hard to find closer to the holiday, I would maybe consider picking up your favorite one now. The LEGO Star Wars 2020 Advent calendar is priced at $29.97 (reg $39.99) Keep in mind the retail price of all of these calendars. Once they are gone from Amazon's inventory other sellers may sell them for more than the retail price.
Harry Potter fans can get the new LEGO Harry Potter 2020 Advent Calendar for $29.45 (reg $39.99). This one would be a favorite at my house!
The LEGO Friends 2020 Advent Calendar is back in stock and priced at only $19.97.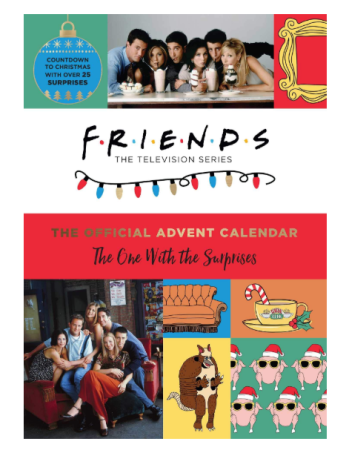 Amazon dropped the price on the pre-order of Friends: The Official 2020 Advent Calendar, it's $18.79 and will be released on November 3rd.
Harry Potter fans! The Harry Potter Funko 2020 Advent Calendar is also available for pre-order for $39.96 (reg $59.99). This calendar will be released on October 15th.
Books
There is a super price on the Rowley Jefferson's Awesome Friendly Adventure, it's only $6.14 (reg $14.99). I picked this up for my daughter for Christmas.
If you have any little Star Wars fans in your home, you can get the Star Wars: 5-Minute Star Wars Stories for only $5.61.
Amazon dropped the price on The Deep End (Diary of a Wimpy Kid Book 15) pre-order. You can order this for $10.58 (reg $14.99). This book will be released on October 27th.
The Scratch and Sparkle Unicorns Activity Book is a fun one for kids, it is priced at only $3.59.
The Guinness World Records 2021 is now available for $14.97 (reg $28.95).
Arts & Crafts & Office Supplies
The Christmas Coloring Book of Cards and Envelopes would be a fun activity for kids and adults. It's $7.69 and includes 24 different designs.
The Melissa & Doug Nina Ballerina Magnetic Dress-Up is only $6.99 and comes with a doll, 27 accessories and a storage tray.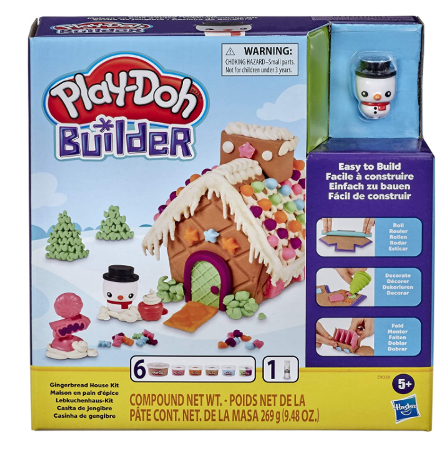 I can not get over how CUTE this Play-Doh Builder Gingerbread House Set is! It's priced at $9.99 and includes 6 non toxic colors and everything you need to build your own gingerbread house!
If you kids love Perler Beads, you can grab a big Perler Beads Activity Bucket for only $8.70. This comes with 8500 beads and 3 Perler pegboards and ironing paper.
Toys & Games
I recommend picking up the Qwixx Family Dice Game, it's a ton of fun. You can grab this for only $7.99.
Star Wars fans, there is a small discount on the Star Wars The Bounty Collection Mandalorian The Child 2-pack, it's $12.99.
Amazon dropped the price on the Harry Potter Invisibility Cloak Deluxe Version, it's $24.32.
If you are looking for LEGOs, we found the LEGO City Sky Police Drone Chase marked down to 30% off. It's $21.04 (reg $29.99).
The LEGO Star Wars: A New Hope Death Star Cannon is 31% off and priced at $13.85 (reg $19.99)
The Speak Out Game Mouthpiece Challenge would be a fun game for the whole family. It's only $6.08.
The Connect 4 Card Game would make a nice stocking stuffer. It's priced at $4.99.
This Fisher-Price Little People Christmas Story is a great set for younger kids (or anyone really). It's priced at $25.00. This is the best price I have seen on this fun set.
Amazon dropped the price on the Kano Disney Frozen 2 Coding Kit, it's only $17.78.
The Kano Star Wars The Force Coding Kit is also marked down, it's only $22.13.
There is a great price on the LCD Writing Tablet, it's only $7.99 and will keep your kids entertained for hours.
The Guess Who? Card Game would fit perfectly in a stocking! It's never to early to pick up stocking stuffers! Get this for $4.99.
Grocery
Clip the $3.00 and choose Subscribe and Save to pick up a 2-pack of Nabisco Savory Cracker Variety Pack for $10.26. This works out to only $5.13 per box.
The big Family Size 40-pack of Mott's Medleys Assorted Fruit Snacks is only $5.59 w/Subscribe and Save.
Grab a 18-pack of Kraft Easy Mac Packets for $6.16 when you opt for the Subscribe and Save option.
The great deal on the 30-pack of Nabisco Team Favorites Variety Pack is back. Grab this for $6.00 w/S&S.
Health & Beauty
You can get a nice deal on the Forehead and Ear Thermometer, it's only $13.59. I like that you can use this 2 ways, on the forehead or in your ear.
If you are looking for a no-touch thermometer, the Touchless Forehead Thermometer is $17.82 and gets over 8,000 reviews!
Clip the $3.00 coupon to get the Shower Bomb Aromatherapy Tablets with Pure Essential Oils 16-piece Set for $16.99.
Household
You can get a pack of Command Picture Hanging Strips for $3.49. These make decorating a snap!
Pick up the Set of 5 Mesh Laundry Bags for $7.99. These bags get a crazy amount of good reviews and are great for washing delicates and face masks.
You can get a set of 2 Bedsure Satin Pillowcases in Queen Size (20×30 inches) for $9.99. These pillow cases come in lots of different colors and get a crazy amount of reviews! In fact they get over 62,000 reviews! A few of the standard size colors come with a $2.00 coupon which makes them only $7.99 per pair. Some of the colors in the king size have a $3.00 coupon.